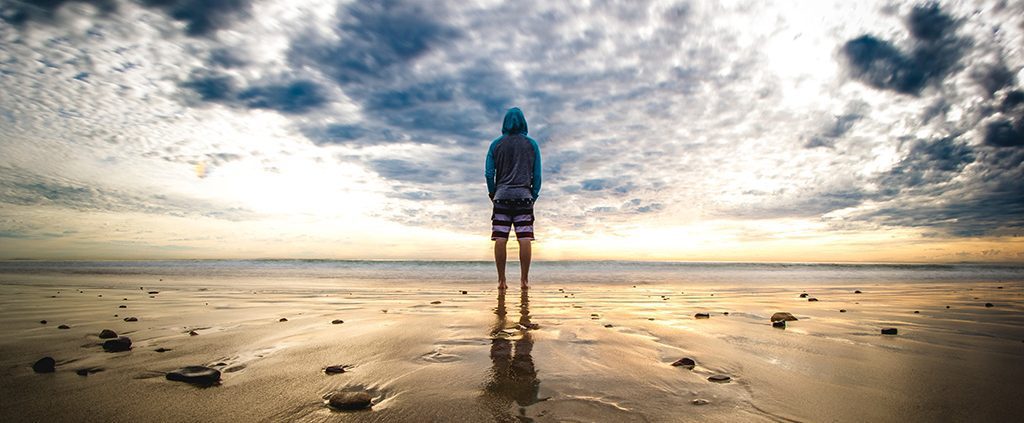 Written By Adelena Oh, Singapore
Now faith is confidence in what we hope for and assurance about what we do not see. (Hebrews 11:1)
It seems crazy to believe in something that's not there yet, to have complete certainty that something's going to happen even though there is no physical evidence. Yet Hebrews 11:1 describes faith as exactly that.
Let me put things in context. Some months ago, I went to Japan for my first short missions trip that was part of the missions training programme I was attending, partly because I was hoping to determine whether Japan would be my first destination as a full-time missionary in the near future.
But challenges arose right from the start.
Expectation: I would purchase my air tickets at the same time as the others going on the trip, and have enough funds for accommodation and other costs by a certain point in time.
Reality: Less than three weeks before we were supposed to leave, I was still short of over a thousand dollars for both my ticket and expenses.
At first, I was confident that the Holy Spirit would deliver, as I drew on previous experiences when He had miraculously provided money for two overseas school trips. But as the trip grew closer without a change in my situation, anxiety began to creep in like a hum that gradually grew louder.
"I'm obeying Your call and doing all this for You, but why isn't the road smooth?" I cried out to God. "Why is it still so hard?"
Eventually, the low hum of anxiety grew into a high-pitched shriek, and I just broke down late one night in my living room. I cried out to God—with real, big ugly sobs and snot. Every fear and doubt was laid bare before Jesus. I told Him there's no way I could do anything without Him and thanked Him for all the countless incredible things He had already done in my life. And that's when I experienced, more than ever before, the fact that God is close to the brokenhearted (Psalm 34:18).
Learning to let go
Sometimes, we mistakenly believe that just because we're following God's call, there won't be obstacles along the way. One of the biggest struggles I have faced is finding the patience to trust and wait on God's timing instead of imposing my plans on His.
As humans, we seem to love control. Control over our circumstances, our future, and maybe even the people around us. However, trying to control our lives can be a dangerous thing. Trying to govern our lives independently shows a lack of faith in God's ability to govern our lives, and without faith, it is impossible to please Him, let alone accomplish His purpose in our lives (Hebrews 11:6).
While trusting in God's plans—which are not always clear to our human minds—can feel incredibly scary, trying to control our lives on our own gives us nothing but a false sense of security. After all, our own plans are hardly bulletproof, and definitely not as good as God's plans.
Of course, it was still a struggle to keep trusting God as the trip drew nearer. "He told you to go to Japan yet He's still not moving now?" That thought surfaced in my mind two weeks before the trip. But two weeks are eternity to a God who can do anything in a heartbeat.
When we come to a tight spot in our faith, we will inevitably break down. But we may respond in two ways: We either end up accusing God of not being good, or we surrender all our worries, fears, and heartbrokenness to Him.
Only one outcome is favorable.
That moment of surrender, however, usually doesn't happen overnight. I struggled for weeks as I maintained a happy, worry-free façade, even during my personal time with God. My pride didn't want to admit that my faith in my Best Friend was not as strong as I'd thought it to be. So instead of immediately bringing my mounting fears to Jesus, I bottled them up, allowing them to fester.
When God delivers
To cut the long story short, everything did work out perfectly in the end. Funding came in from a myriad of sources: another church, my mentors, my brother, and some anonymous givers. The timely provision of sufficient funds—especially by the latter group—had God's fingerprints all over it, dispelling any thoughts that it was merely due to chance.
I went to Japan, helped out at a church's summer camp, and along with my best friend organized a craft activity for the kids. Although my interactions with some of the locals were hindered by my meager knowledge of Japanese, I got to spend a lot of time with the English-speaking pastors and missionaries stationed in Tokyo. I couldn't have asked for a better experience.
From day one, the moment I touched down at Narita International Airport, I knew without a doubt that God had called me there and would be calling me back again. I felt the Holy Spirit's presence and was moved to tears as my plane bounced along the landing strip.
One of the things that gripped my heart during this trip was the reality that less than 2 percent of the people in the country are Christians, which means more than 120 million people heading to an eternity of suffering if nothing is done. God showed me His heart, sorrow and longing for those people, and there's no way I can turn my back on that.
That said, I have no clear idea of what I'll be doing six months from now; but I know God does. I don't think we will ever stop being pestered by doubts, but over time, instead of allowing ourselves to be swayed, we can learn to give them over to God and simply have faith in His promises.
Following God's unknown plan can be nerve-wrecking because we'll never know all the details. His words are a lamp that guides us to our next step, not a floodlight that reveals the entire journey. But we don't need to be afraid of not knowing everything as long we're walking in line with the One who does know everything.
Adelena is part of the YouTube duo klēsis, where they share stories on life with Jesus.
https://ymi.today/wp-content/uploads/2017/10/The-Insanity-of-Faith.jpg
613
1024
Contributor
https://ymi.today/wp-content/uploads/2017/05/ymi-logo-black-3.png
Contributor
2017-10-26 10:00:44
2017-10-26 15:26:06
The Insanity of Faith