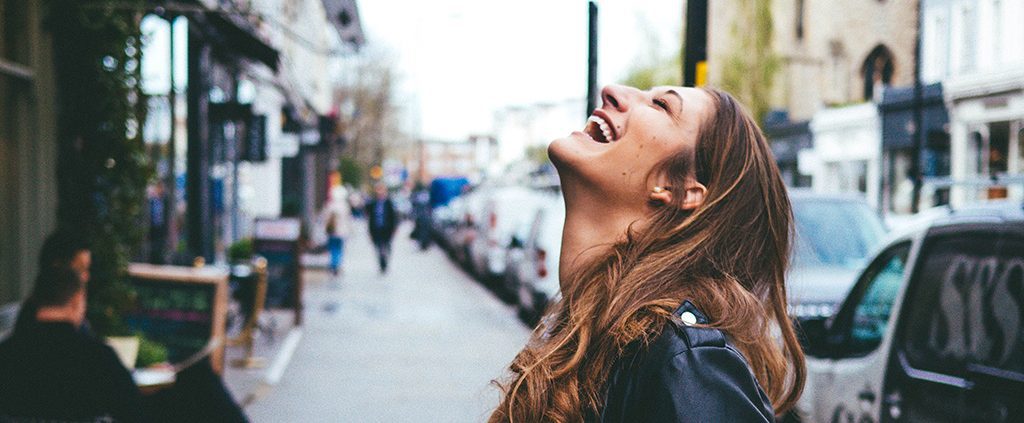 Written By Rebekah Lamorena, New Zealand
In the midst of never-ending to-do lists, changes in my workplace, and pressure coming from all directions, joy has, at times, seemed more like a distant figure rather than a constant companion. I have been frustrated, anxious, doubtful, stressed—sometimes, all at once.
Feeling down or anxious isn't the easiest thing to talk about, especially as a Christian. In fact, a lot of us would rather conceal our doubts, worries and anxious thoughts because, hey, we're Christians. We're supposed to be content, happy and positive all the time, aren't we?
But the truth is this: no one is immune to pain, suffering and anxiety. Not even the most seemingly happy or positive people.
How do we rejoice always?
How then are Christians supposed to rejoice in broken, bleak, and busy times? It's one thing to talk about being joyful in all situations (1 Thessalonians 5:16), but to live it out? That's a different story. What are we supposed to do when our joy has been taken from us? When we are defeated, doubtful and down, how and where are we supposed to refill our joy tanks?
Earlier this year, I learned that the word "enthusiasm" comes from the Greek words "en theos" which, when translated, means "in God". That alone says a lot. In order for us to remain enthusiastic, which includes being joyful, we have to continually find our joy in God first, even when—and especially when—we don't feel like it.
The Apostle Paul is a great example. In the darkest days of his life, he penned some of the most positive and hopeful words in the Bible. He faced adversity, persecution, disaster and hardship, and yet he never ceased to believe that God would see him through his many trials.
Paul's life is proof that though joy cannot be forced, it can still be experienced in difficult situations. He remained enthusiastic, joyful and hopeful in God even in the worst conditions. He rejoiced, not in his own will and courage, but in God. His hope was not in his situation, in himself or others—his hope was in God.
Paul instructs us to "rejoice always" (1 Thessalonians 5:16, Philippians 4:4). It isn't written as a recommendation, but as a command. And God never gives commandments that we cannot keep. Hence, when God says "rejoice always", I believe that we are more than capable of doing so. Paul was no extraordinary person. He wasn't invincible. He wasn't immune to all kinds of pain. He was just like us. If he can rejoice, then so can we.
Sometimes it can be incredibly hard to make sense of the not-so-great things that happen, but I've come to find that when our joy is anchored in God, our lives don't have to be dictated by anxiety, denial, or despair.
I remember being filled with worry and doubt as I neared the end of my university studies and internship. I had no job lined up and my inbox was full of rejection letters. My mind was plagued with uncertainty about what the future would bring, but eventually God brought this word to me: "God proves to be good to the man who passionately waits, to the woman who diligently seeks" (Lamentations 3:25).
The best thing that came out of obeying God was finding out later what He had for me all along. Despite what I was feeling and despite the delays, I decided to cling to God's word, and let me tell you—God met me more than halfway. Since my university days, God has showered favor upon favor on my life, and by His grace I have been able to go further than I could have ever imagined.
Though that season was a long time ago, I still think about it from time to time. Through it, God continues to remind and challenge me that the abundant life He has for me does not depend on my emotions. By God, through God and in God, I can always choose to rejoice despite my circumstances.
Experience it for yourself
I am learning that prayer and time reading God's Word should always be my first response, and not my last resort. I have found that the more time I spend reading and reflecting on His word, the less likely I am to be moved by my temporary feelings.
If you are feeling doubtful, disheartened and defeated today, I encourage you to be bold enough to find hope and joy in God, and not in yourself or your circumstance. Dare to believe the promises He has for you. As soon as troubling thoughts enter your head, combat them with God's truth.
Pressure may come at you from all directions, but God's Word says that we don't have to be defeated and destroyed by the situations that face us.  In 2 Corinthians 4:8-9, Paul writes: "We are hard pressed on every side, but not crushed; perplexed, but not in despair; persecuted, but not abandoned; struck down, but not destroyed."
You may be heartbroken, but God's Word says you are never alone: "Blessed are those who mourn, for they will be comforted" (Matthew 5:4).
You may be troubled by anxious thoughts, but God's Word says His peace is just one prayer away: "The Lord is near. Do not be anxious about anything, but in every situation, by prayer and petition, with thanksgiving, present your requests to God. And the peace of God, which transcends all understanding, will guard your hearts and your minds in Christ Jesus." (Phil 4:5-7).
Through challenging seasons, through my shortcomings and through the frailty of my own heart, God continues to shower me with a "despite anything, through anything, in anything" kind of joy—one that is full, vast, unrivalled and enduring.
Your disposition does not have to be dictated by delays, dead ends, and disappointments. With God, you can always face the facts of your life, and still believe He is good and at work. It is what it is, but it's not how it seems. There is always joy to be found in and beyond the challenges that come our way. When I first experienced heartbreak, I found myself already thanking God for what He was about to do in my life. I thanked God for giving me joy and for already setting me free from heartbreak, doubt, fear and loneliness. And slowly but surely, it worked.
Praise precedes victory. Even when your situation seems hopeless and impossible, thank Him anyway. God in His grace can cause His beauty to be seen in the toughest of places. No, you may not have it all together all the time. No, you may not be stress-free, worry-free, problem-free . . . but you can rejoice in God anyway.
"Though the fig tree does not bud and there are no grapes on the vines, though the olive crop fails and the fields produce no food, though there are no sheep in the pen and no cattle in the stalls, yet I will rejoice in the Lord, I will be joyful in God my Savior. The Sovereign Lord is my strength; he makes me feel like the feet of a deer, he enables me to tread on the heights." (Habakkuk 3:17).
https://ymi.today/wp-content/uploads/2017/09/Is-it-possible-to-rejoice-always.jpg
613
1024
Contributor
https://ymi.today/wp-content/uploads/2017/05/ymi-logo-black-3.png
Contributor
2017-09-26 10:00:16
2019-12-03 21:40:56
Is It Possible to Rejoice Always?