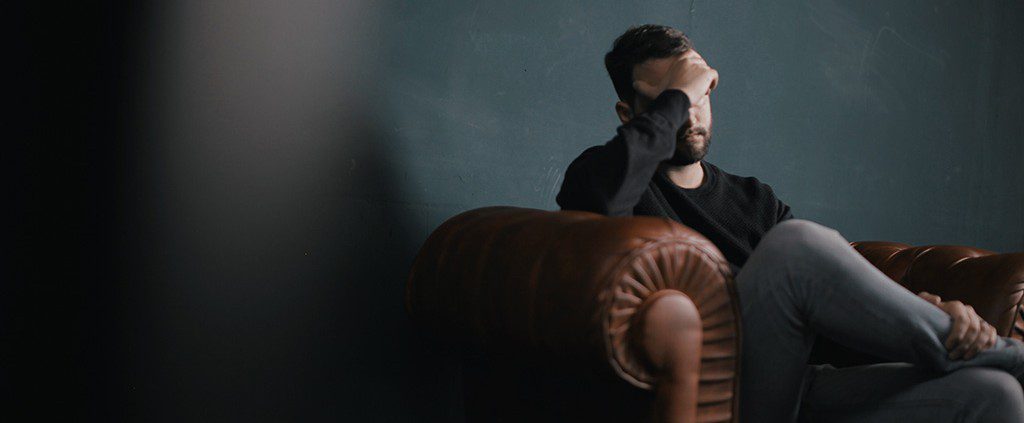 Written By Katarina Tathya Ratri, Indonesia, originally in Bahasa Indonesia
In March 2017, I had a burnout.
It came five months after I moved from my hometown in Central Java to the capital city of Jakarta to work as an area manager in a food and beverage company. As a manager, I'm in charge of overseeing some outlets and ensuring that their quality, service, cleanliness, and sales meet the company's standards. This also includes telling staff who don't do their job well enough to pull up their socks.
Initially, I didn't think it would be so difficult to adapt to my new surroundings. Reality, however, couldn't have been more different. Many situations at work made me cry, and I found myself finishing work late every night and even having to work on vacations. Pointing out my subordinates' mistakes was also extremely difficult, as most of them had been working in the company for a lot longer than I had. Many were also older than me, and spoke to me rudely.
When I told my best friends and my boyfriend about my problems, they tried to cheer me up—but it didn't really help. I ended up trying my best to "ignore" work and not finish my tasks, even though this made me feel guilty.
One Sunday at church, I listened to a sermon on God's appointment of Joshua to succeed Moses. He said, "Be strong and courageous. Do not be afraid or terrified because of them, for the LORD your God goes with you; He will never leave you nor forsake you" (Deuteronomy 31:6). When I read this verse, I was reminded of my own struggles at work and encouraged to face my problems bravely.
However, when Monday rolled around the corner and reminded me about the reality of work, I felt afraid again, and began to come up with ideas about how to avoid my responsibilities. I asked God for His forgiveness for doubting Him, but the process just kept repeating itself every day.
One night, I came down with a high fever and didn't even have strength to go to the doctor on my own. I called my boyfriend, and he flew from Bandung to Jakarta to take me to a clinic. When the doctor told me that my illness was due to the stress I faced at work, I nodded in agreement.
That was when my boyfriend and I decided that we should take a break from work and go on a trip around Jakarta. During the trip however, my boyfriend's wallet got stolen while we were taking a bus. The guilt of having caused this indirectly, mixed with sadness and anger, made me cry.
To my amazement, I saw that my boyfriend was still smiling. He told me that he believed everything would work together for good, even though the situation seemed bad. Upon hearing this, I felt ashamed. Over the rest of the trip, I reflected and realized that I had never really surrendered myself fully to God's plan.
Since that time, I have changed the way I respond to my situation. Whenever I am troubled by work, I try to remember what made me initially decide to take up this job—to hone my skills as a leader. At the time, I knew that this job wouldn't be easy, and that it entailed leading people who were older and more experienced than me. I found 1 Timothy 4:12 inspiring: "Do not let anyone look down on you because you are young, but set an example for the believers in speech, in conduct, in love, in faith and in purity."
This verse has strengthened me and given me the courage to do this job. I know that through this job, God is shaping me according to His will. He has helped me to learn how to remain humble amid challenges and to learn from the difficulties that I face, such as trying to meet my supervisor's tough demands.
God has also given me many second chances. As I recall how I used to respond to my problems—simply ignoring my tasks—I realize that I deserved to be punished or even fired. Yet God never left me when I was down, nor when I made mistakes. Instead, He helped me and gave me the strength to carry on. All I need to do is to keep learning to lean on and surrender to Him fully.
Now, whenever I start work, I always make time to pray first. I used to ask God to spare me and take away all my struggles and challenges, but now, I have learned to ask God for the mental and spiritual strength to go through each day. I want to be able to smile and experience the joy of the Lord even when others treat me badly.
I have also learned to be patient when I face problems or difficult people. With people at work, I try to stay joyful and have a deeper conversation with them. Even though I know that there will always be people who will not fully accept me as a leader, I am encouraged by those who are slowly starting to open up to me. God has changed me—from a person who used to give up easily and run away from others' negative responses, to someone who would approach those who are hostile to me and even talk to them about things relating to their personal lives.
https://ymi.today/wp-content/uploads/2017/05/Burned-out-and-guilty-at-work.jpg
613
1024
Contributor
https://ymi.today/wp-content/uploads/2017/05/ymi-logo-black-3.png
Contributor
2017-05-30 10:00:37
2017-05-24 17:32:24
Burned Out And Guilty At Work