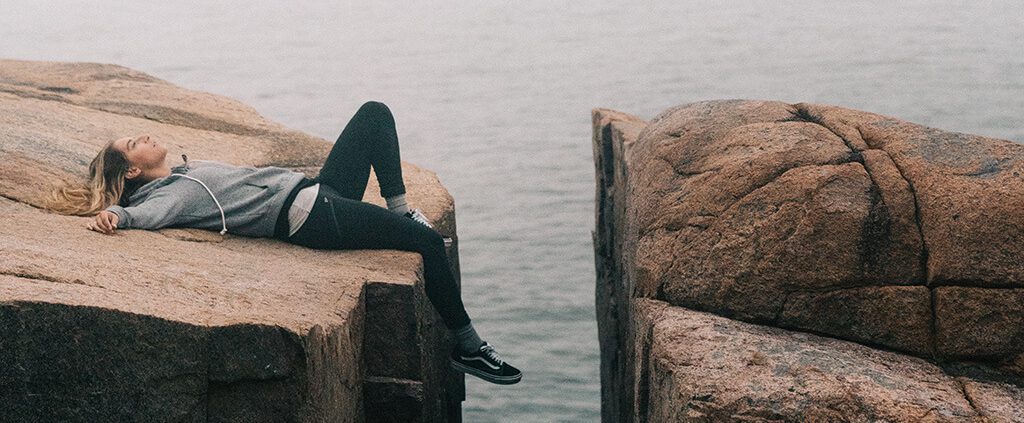 Written By Silvia Y, Indonesia
"So, what are you going to do now that you're done with your Master's?" That was a question I was repeatedly asked after completing my Master's in International Relations in China.
I had just returned to Indonesia, and it seemed natural that I should apply to a big company or enterprise. After all, they would offer me the highest salary.
That decision could be assumed for most people. But somehow, I didn't hanker after it. I'm not very sure why, but I signed up for the civil servant test in my country to become a diplomat. Although I was aware of the stigma—that an Indonesian Chinese like me would not be accepted for the job—I wanted to contribute directly to my country.
Of course, my friends and family members thought that my decision to take the test was very ridiculous and would not end well. They advised me against it and told me to change my mind before it was too late.
I understood their concerns—very few Chinese descendants in Indonesia are able to become civil servants. However, it was not out of sheer spontaneity that I decided to take the test.
I remember one Sunday after church service when I sat alone and prayed for God's direction. I was worried about taking the test, and had asked God if taking the civil servant test was the right thing to do.
Immediately, I felt a sense of peace within me—I knew that God had said yes. In Colossians 3:15, we are commanded to "let the peace of Christ rule in your hearts."  God may not have answered my prayers audibly. However, I knew it was His Spirit giving me peace, comforting me and assuring me to go on.
God affirmed my decision to listen to Him. After four consecutive tests that I took over a period of three months, I was chosen from the thousands of people who applied. Others would say that I was accepted because of my ability, but I am certain that it was because God had guided me through each phase.
Learning French
Recently, I was reminded again that God is always in control. After praying earnestly, I decided to take on a Master's program offered by my office. This time, I hit a seemingly insurmountable problem: the lessons would be taught in French and I would need to master the language first.
The last time I attended classes, I could barely pass the elementary A2 level. To take a Master's that was offered in French, I had to obtain a French language certificate at B2 level.
Fortunately for me, there was a two-month-long preparation class I could take prior to  taking the official B2 level language test. The class was a very intensive one; it lasted from 8:00 a.m. to 3:00 p.m. for six days a week—our only break being Saturday.
Each day, I would go back home after class and pray that God would give me the necessary wisdom to understand all the French readings. Compared to my three other classmates, I was behind and I struggled to catch up.
My colleagues—who were of another faith—jokingly said that they wished I would fail the language test so that I could continue organizing the big forum we were planning for next year. I shared this with another friend at office—who belonged to the same faith as them—and she said: "Let's see whose prayer would be answered—yours or theirs."
It was probably a nonchalant remark but it impacted me. I felt like failing the French test would show that I was worshipping the "wrong" God in their eyes. I poured out my worries to God and again, God gave me peace and assurance that I could do it.
This time, God used other believers to speak to me. My supportive parents kept reminding me that I would be able to do it because God was with me. Each time I prayed, I became more convinced that God was in control.
In 2 Corinthians 12:9, Paul reminds us that God can use our weaknesses for His glory: "But he said to me, 'My grace is sufficient for you, for my power is made perfect in weakness.' Therefore, I will boast all the more gladly about my weaknesses, so that Christ's power may rest on me."
The Power of Prayer
Since then, I've learned to ask God what He wants to do with my life before considering the most appealing option in my limited human eyes. Even though God's answer may seem impossible when we look at it with our own finite wisdom, I have faith and peace in Christ. If God tells me to go ahead and pursue it, I know everything will be fine and I just have to obey.
We really should not underestimate the power and importance of prayer. Our prayers may not be answered immediately or in the way we hope they would be, but we can trust that our faithful Father hears and answers them.
Thanks to the Lord Jesus, I am flying to the southwest part of France this September for my Master's in French Art, Language and Culture at the University of La Rochelle. I am sharing my story because I cannot keep the goodness of God for myself. I hope my story will encourage you and serve as a reminder that God never fails in His promises to take care of you.
Let us strive to live a life in which we make decisions that align to God's truth and divine will. Taste and see how good our God is, for He provides more than what our heart desires.  All glory goes to God above!
https://ymi.today/wp-content/uploads/2017/08/God-Makes-the-Impossible-Possible.jpg
613
1024
Contributor
https://ymi.today/wp-content/uploads/2017/05/ymi-logo-black-3.png
Contributor
2017-08-02 10:00:26
2017-08-01 09:35:18
God Makes the Impossible Possible