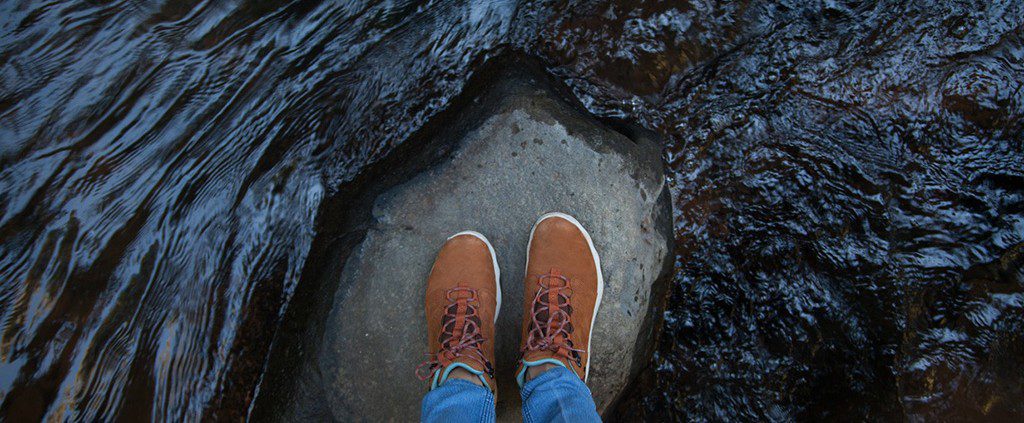 Written By Soo Yi, Malaysia, originally in Simplified Chinese
Holding a sunflower stalk, I waited at the foot of the stage. That day, my cell group member was getting baptized. When the pastor congratulated her with a hug, a huge smile spread across her face as tears streamed down her cheeks. Everyone stood up and clapped. I followed the rest of my cell members to surround her and handed her the sunflower. As I put my arms around her, I started to tear as well.
Since returning to God just a year ago, I had witnessed many touching baptism ceremonies. The joy written on each of the candidates' faces never failed to move me. On some occasions, I would even feel envious. If only I had experienced the same joy during my own baptism as a teenager!
Growing up in a Christian family, I attended a traditional church when I was young. At the time, it was like attending a social gathering; it was an opportunity to meet up with and mingle with friends. The Bible stories I heard at church sounded like fairy tales to me, so I didn't pay much attention to them. I also had a superficial understanding of the Bible: although I heard about Jesus, I wasn't really interested to find out who He was, and I didn't think He had anything to do with me. I used to wonder how one could believe in or rely on a God who was invisible. Slowly, I stopped going to church whenever there was an opportunity to skip it; I went only when I didn't want to face my mother's incessant nagging.
In my church, you could be baptized once you turn 15. So my mother and Sunday School teacher signed me up for baptism classes. However, I was clueless about the significance of baptism; the classes were a mere formality to me.
On the day of my baptism, I didn't feel particularly joyful or happy. Instead, I was hoping for the ceremony to end quickly. To make matters worse, a fellow brother-in-Christ who was supposed to be baptized on the same day suffered a spiritual attack. As a result, I was afraid to attend church for several days following the episode. As far as I was concerned, being baptized made no difference to my life.
Some years later, I stepped out of the comfort of my home for the very first time to pursue an education overseas, in Taiwan. I was immediately drawn to the glitz and glamor of the outside world. At the same time, being alone in a foreign land, I was insecure and unfamiliar with my surroundings. So, when I finally made friends with a fun-loving group of individuals, I became very reliant on them and would follow them everywhere, including to karaoke outlets, pubs, and night clubs. Over time, however, a sense of emptiness crept in. I also felt it was unsafe going to those venues and having to return to my accommodation on my own every night. Yet, despite not enjoying those outings, I continued to go with my friends for fear of losing them if I stopped.
At the time, one of my seniors who was a Christian would invite me to attend her church every week. I went a few times, but found the service too boring, so I ignored her subsequent calls. It was only when I felt I could not continue living this way, that I started to think about church again. I contacted my senior and told her I wanted to attend church. However, nothing much changed when I did so. I still had my doubts about the faith, so I didn't attend church regularly.
One day, my senior invited me to watch a play organized by the church. It was about a girl who used to have a close and joyful relationship with God, but was later enticed by worldly temptations like money, desires, and beauty. She started to drift away from God, unaware that God was calling out to her. But God didn't give up on her. When the girl decided to break free of the temptations, God pulled her back to Him.
I was deeply convicted and moved by the play; I felt as though I was the girl and God was using this play to reach out to me. By the end of the play, tears were streaming down my face. I felt disappointed with myself. As my senior accompanied me back to my accommodation, I kept sobbing throughout the journey. For the first time that night, I prayed a very long and solemn prayer, asking God to forgive me and to help me break free from all the worldly things that were unsettling me. I prayed that I would get to know God intimately and return to Him wholeheartedly.
That was my turning point. From that point onwards, I felt as though God had woken me up spiritually. I wanted to attend church, be a part of a cell group, and rebuild my relationship with God. Amazingly, I also felt more at peace and was able to turn down invites to the places I used to visit. I no longer felt insecure and tempted by the things of the world. I started to attend church regularly and serve actively in various ministries. The more I got to know God, the more joyful, peaceful, and secure I felt.
Looking back now, I can see clearly how God's love remained true despite my awful baptism experience and my years of rebellion. Although struggles and challenges didn't disappear from my life, they prompted me to draw near to God and rely on Him more. Through each difficult moment, God's tender love has never failed to guide me through. I have finally understood what it means to have faith and trust in a God who is unseen.
https://ymi.today/wp-content/uploads/2017/04/My-Awful-Baptism-Story.jpg
613
1024
Contributor
https://ymi.today/wp-content/uploads/2017/05/ymi-logo-black-3.png
Contributor
2017-04-20 09:30:33
2017-04-20 10:00:31
My Awful Baptism Story