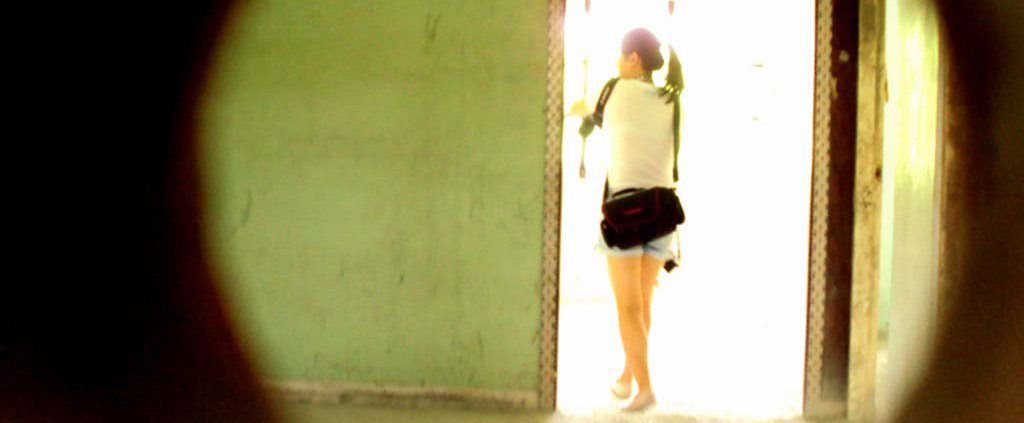 Written By Crystal Tang, Singapore 
It all started with a ring on my doorbell some ten years back by a tall, nice looking girl. Having been instructed never to open the door to strangers when I am alone at home, I was apprehensive at first. Usually, I would ignore anybody at the door but that afternoon was different. As I peered through the peephole on my teak-colored door, curiosity led me to turn the door knob.
"Hello!" the girl said with a bright and cheery voice. "I am from the church just opposite your home…"
Church! Feelings of excitement surged through me but I stopped short of engaging in a deeper conversation with her because of my shyness. I have always been intrigued by the concept of church, having attended a mission school in Primary 1 and 2 and captivated by the many songs sung during chapel. Unlike many of my classmates, my family does not attend church.
After taking the flyer she handed me, I closed the door and retreated back into my room. For the rest of the day, I paced to and fro, stealing glances at the flyer that laid beside my pile of holiday homework. The girl had told me to call her that night if I was keen to join their Sunday service the following day. There was even a group for youth to study together after service. What a plus point!
That night, I mustered up courage and told my mother about my encounter with the girl that afternoon. Being a concerned parent, she began her tirade on why I should not attend a time-wasting religious organization. But just before she could officially reject me, I blurted out: "Mum, you know, it would be nice to study with a group of friends! It is my first year in secondary school and I will need lots and lots of help! Maybe God can help too!" Awkward silence filled the house as my heart pounded heavily, waiting for a response. Eventually, I retreated back into my room and did everything I could that night to make mum smile. That proved sufficient. At the end of the day, she gave me the response I had been waiting for— a resigned "okay".
Immediately, I picked up the phone and called the girl to inform her that I could join them the next day for service. She was elated and prayed for me before ending the call. Two weeks later, I invited Christ into my life.
I am reminded of God's grace shown to me over the past decade. Indeed, my life can only be a testimony of God's grace and mercy. Protection, providence, and healing comes from His mighty hands; His mercies are new every morning (Lamentations 3:22). I am thankful for the life He has given me and more importantly, for saving my wretched and lost soul. I'm thankful that I did not reject Jesus's invitation when He came knocking at my heart those ten years ago.
https://ymi.today/wp-content/uploads/2014/10/i-met-jesus-through-a-flyer2.jpg
613
1024
Contributor
https://ymi.today/wp-content/uploads/2017/05/ymi-logo-black-3.png
Contributor
2014-10-30 10:00:07
2018-01-05 11:10:06
I Met Jesus through A Flyer