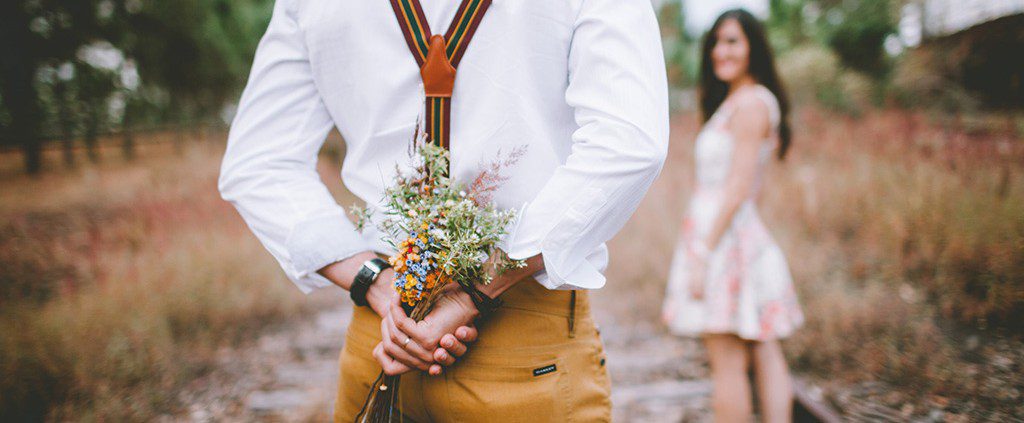 Written By Emily Hoosier, USA
At my Christian college, I quickly learned that most Christian couples marry young. We even have a phrase for it, "ring by spring", which refers to two people getting engaged (ring) before graduating from college (by spring).
I used to assume that if a Christian couple dated for too long, they were either refusing to commit to holy matrimony, or were enjoying sex before the big day. Waiting one year was reasonable, and two years was commendable. Beyond that, it looked suspicious and sad to date without an engagement ring.
But when this story became my reality, I came face-to-face with my own prejudices.
When my now-fiancé and I started dating over four years ago, I told him, "I don't want to date for five years. If we decide we want to marry each other, let's just get married." These words may look aggressive in print, but they represented the honest overflow of my fearful and foolish heart. They also echoed advice I had heard from trusted leaders. I was afraid of making a mistake, and I thought marrying quickly was the right thing to do.
We both knew we wanted to marry each other since the early days in our relationship. With that in mind, I thought we should begin discussing venue locations and cake flavors. I did not see any value in waiting to marry. To me, it actually seemed harmful. How is it possible to practice abstinence for years with the one you love? Why would we choose to live separately when we could choose to live together?
But for my then-boyfriend, choosing to live apart for a time was a matter of responsibly stewarding the gift of our relationship. He wanted not only to finish college, but also work in a good job before asking me to join his life as his bride. He believed our purity was possible, even when I cried in fear of failing such a daunting standard.
I wanted to live near my boyfriend, but God led us to colleges in different cities for most of our dating experience. Even after I finished college and could move closer to him, God provided me a career opportunity which required me to temporarily live in a city farther away. Each choice to follow and trust God's leading in my life became a way for me to express love to Him.
God never changed my desire to marry my boyfriend as soon as possible. He did, however, change my view of the waiting. God let me see that dating for years was not necessarily bad and unhealthy. It could even be good and purifying. God used that experience, like no other, to redeem pain in my past, strengthen my love for Himself, and purify my love for my boyfriend. Because God called us to it, waiting was the most loving and faithful thing I could do for that time.
Marrying quickly is not inherently good or bad, but following God is always good. The paths God led me along were not always comfortable or approved by everyone, but I had the promise of Psalm 23:2-3: ". . . He leads me beside quiet waters, He refreshes my soul. He guides me along the right paths for his name's sake."
While friends and family affirmed us in our walk together, not everyone in the church did. New friends and acquaintances asked how long we had been dating. When our answer did not include a wedding date, a few expressed concerns about our marital status and advised us on how to solve it. They offered stories about getting engaged or married before finishing college or finding jobs. Comparing those stories to ours only hurt my sense of security in God's plan for us. At worst, I felt shameful and defensive about our dating story.
Those years brought almost as much pain as they brought joy. Despite the pain and loneliness in our waiting, we chose to live in that tension for years. I journaled frequently; those journals were my personal Psalms. When my boyfriend and I laughed together or simply enjoyed being around each other, I sang my thanks to God for His faithfulness and good gifts. When we went weeks without seeing each other, or wanted nothing else but physical intimacy together, I cried out to Him in my frustration and loneliness.
Going to God in prayer was essential. Through it, God received my weary heart and gave me strength to keep going. One day in prayer, my attitude completely changed. I realized that God understood what I felt. He understood what waiting for marriage was like. It was as if God planted the thought in my head―Jesus is also waiting to be with His bride forever. He knows what I feel. This revelation of God's empathy for me in my pain drew me deeper in love with Him. This deepened love sprouted deeper trust. And I could see more clearly that years of waiting was the "right path for his name's sake." (Psalm 23:3)
By God's grace, I was able to give up my expectations of what life ought to look like. By His grace, I was able to surrender my own selfish motives for marriage. That was when we knew that our marriage would not be a selfish decision, but a solidly good one.
Marriage after dating four months or four years will have its own set of advantages and challenges. If God's story for your life involves more waiting that you planned, take heart. No waiting is wasted with God. We can rest knowing from Romans 8:28, "that in all things God works for the good of those who love him, who have been called according to his purpose."
https://ymi.today/wp-content/uploads/2017/03/How-Long-Should-I-Wait-for-Marriage.jpg
613
1024
Contributor
https://ymi.today/wp-content/uploads/2017/05/ymi-logo-black-3.png
Contributor
2017-03-09 10:00:55
2017-03-06 16:37:30
How Long Should I Wait for Marriage?