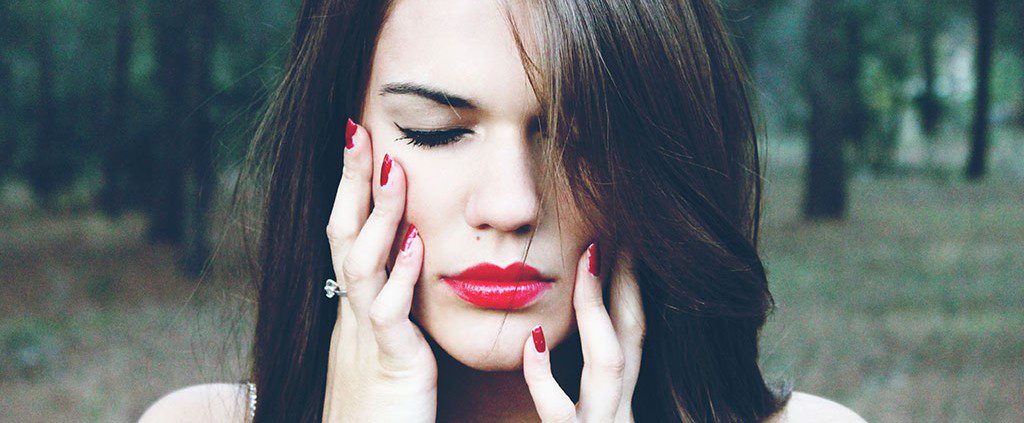 Written By Joey Choo, Malaysia, originally in Simplified Chinese
Sometime after Christmas last year, my face froze. Literally. I couldn't control my facial muscle movement. I lost the ability to blink and frown. Smiling became impossible as well.
A trip to the doctors saw me diagnosed with Ramsay Hunt Syndrome, a rare neurological disorder caused by a shingles infection, which occurs when the immune system is weak. This in turn paralyses the cranial nerve that is linked to the facial muscles, leading to facial paralysis.
At the time, I could feel that the right side of my facial muscles had stiffened. I could barely move half my face. My speech was slurred and water would leak out from the sides of my mouth when I was drinking. The scariest thing was that I could not fully close my right eye, which caused it to be very dry and led to blurry vision. The doctor told me to tape my eye with a plaster when I slept so that my eye could close. If my eyes were overly dry, it might lead to conjunctivitis, he said. In severe cases, it could even damage the cornea, leading to permanent visual impairment.
An Uncertain Outcome
I asked the doctor if I would make a full recovery from facial paralysis once the virus was cleared from my body. With a look of sympathy, the doctor replied that it was hard to tell, as it depended on each individual's recovery ability. When it involved the nervous system, no doctor could make a definite prognosis. Some patients might only see a slight improvement, while others might regain 80 percent of their functions—which was considered very good progress. In other words, there was a high possibility that I would not regain full function of my facial movements and my face would remain stiff and strange-looking. The doctor even said: "Go back and pray; God is the greatest doctor."
To be honest, I wasn't too worried in the initial period following the diagnosis, because I believed that God could heal me of my "small problem", given His ability to make the blind see, heal the lame and even raise the dead. However, as my condition worsened and I noticed how deformed and abnormal my face looked, I became increasingly scared. "What if my face remained this ugly-looking forever? What if God's will for me was to live with this face permanently? How was I going to face others?"
Those thoughts led me to research extensively about the Ramsay Hunt Syndrome. I decided to try any and every remedy—as long as there was a possibility my condition could be cured. That included chewing on gum, using a face massager to "stimulate" my facial muscles, among others. However, many research journals I came across did not give a good prognosis on this condition. Many patients do not make a fully recovery. I cried out to God to take away every trace of facial paralysis and heal me completely, and I would give all glory to Him.
A Vexatious Period
Aside from the physical discomfort, I was tormented psychologically and had my confidence in God shaken. Should I believe in God's power or believe what the journals wrote? On hindsight, I am thankful that through my condition, I experienced God's love and His intimate presence. In my weakest moment, God's word gave me the greatest comfort and strength. In my darkest moment, God gave me this verse: "I will refresh the weary and satisfy the faint" (Jeremiah 31:25).
But even after taking a high dosage of medicine, my condition did not seem to improve. During this time, someone told me that if I did not heed her advice and go for a specific treatment, I would not fully recover. My heart sank. But God led me to another verse from Matthew 9:22 which says, "Jesus turned and saw her. 'Take heart, daughter,' he said, 'your faith has healed you.' And the woman was healed at that moment." This reminded me that I should live by faith and not by sight. I ought not to be too bothered by what others say—only God's words can be trusted.
As you might have guessed, I made a full recovery after merely one and a half months. Praise God! I am very thankful that many Christian friends and colleagues prayed fervently for me during that period. God hears our prayers; He cares for our needs. He had compassion on my condition, and removed every trace of my illness, so much so that no one would be able to tell that I had Ramsay Hunt Syndrome if I didn't say a word.
A Lesson Learnt
Now as I look back on that episode, I ask myself: "What was God trying to teach me through that experience?"
Whenever I look at photos taken of myself when I was seriously ill, fear would still creep in. I recognize that it was partly my fault that I had contracted this illness. I had not taken good care of my health, and had overworked my body although I was badly fatigued. Half a year before I was struck with this infection, I had suffered several bouts of cold and yet persisted in going to work. I did not know how to relax and allow my body to recuperate. The Holy Spirit reminded me that my body is a temple of God (1 Corinthians 6:19). Not taking care of myself is also a form of sinning against Him and brings Him great displeasure.
In addition, I learned that I should commit all things to the Lord because He said, "Come to me, all you who are weary and burdened, and I will give you rest" (Matthew 11:28). Our emotional states directly affect our health. If we are constantly depressed, it is more difficult for our bodies to recover. When I was sick, God taught me to surrender all my worries and burdens to Him. Through His encouraging words, I could press on and not lose hope.
Lastly, I learned to completely trust in God, believing that in all things God works for the good of those who love Him, who have been called according to His purpose (Romans 8:28). In this world, there will be many voices around us trying to influence and convince us of their ability to solve our problems. But God is the only one with the power and might. He is the ruler of everything and only He is worthy of our trust. I learned that regardless of my predicament, He is always in control in my life. All I have to do is to fix my gaze on Him.
May all praise and thanksgiving be given to our supreme Healer!
"Heal me, Lord, and I will be healed; save me and I will be saved, for you are the one I praise" (Jeremiah 17:14).
https://ymi.today/wp-content/uploads/2016/06/The-Day-I-Couldnt-Feel-My-Face.jpg
613
1024
Contributor
https://ymi.today/wp-content/uploads/2017/05/ymi-logo-black-3.png
Contributor
2016-07-05 10:00:58
2016-07-02 14:09:51
The Day I Couldn't Feel My Face