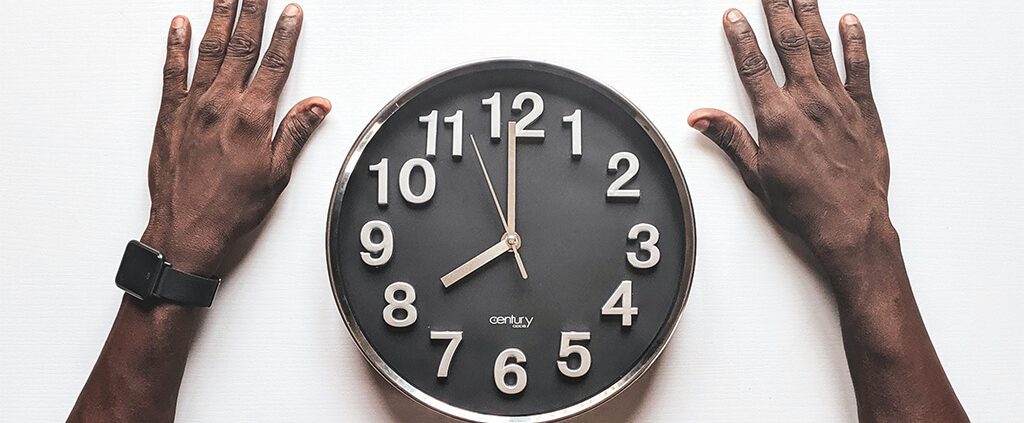 Have you ever wondered why God intervenes in some situations quickly while in other situations, He doesn't seem to do anything? Why are some people healed instantly, while others take a much longer time—and some are not healed at all?
To be honest, I don't know.
Perhaps this is one of the "secret things" God has chosen not to reveal to us at this point, as Moses said in Deuteronomy 29:29: "The secret things belong to the Lord our God, but the things revealed belong to us and to our children forever, that we may follow all the words of this law."
But, looking at examples from the Bible, I believe that God generally isn't into quick fixes. Here's a few reasons why I think so:
God has His own timing
Why didn't God send Jesus into the world immediately after Adam and Eve sinned? Why did He wait for centuries before doing so? Is it because He didn't care for those before Jesus' time?
I believe that God, who is all-knowing, chose to send His Son at the perfect time so that He would be most glorified. While we may not understand, we can trust that God has His timing—and it may not meet our own expectations—and that He is never late, for "the Lord is not slow in keeping His promise, as some understand slowness" (2 Peter 3:9). And we know that He does not desire anyone to perish, but for everyone to come to repentance and the knowledge of the truth of Jesus (1 Timothy 2:3–4).
When God does not provide an immediate solution, He must have a very good and loving reason. We must learn to trust in Him with all our heart and lean not on our own understanding (Proverbs 3:5–6).
I used to struggle a great deal with loneliness and wanted badly to be in a romantic relationship. Over the years of waiting and wrestling, God showed me that I needed to confront the deeper reason for my loneliness and longing: I was looking for someone—apart from God—who could soothe my pain and meet my needs.
But till I learned to depend on God to meet these needs, I would have had unrealistic expectations for the other person to meet all my needs. That would have resulted in many short-lived emotionally unhealthy relationships. Instead of selflessly loving the other person, I would have caused others pain in my hurting.
By not providing for me immediately, the Father helped me to focus on loving Him first and foremost. I realized that He actually lovingly saved me—and others—from getting hurt.
God values processes
Why did the all-powerful God take six days to create the heavens and the earth? Surely He could have snapped His fingers and have everything come into being in an instant. Why did He space out His creation of the world?
I believe that God places value on processes, on giving time for things to grow. Some of Jesus' parables—the Parable of the Sower, the Parable of the Weeds and the Parable of the Mustard Seed (Matthew 13:1-43)—depict God as a farmer who sows seeds and waits for them to grow. Perhaps it is through a process that God can accomplish His will in a way that a quick fix would not have done.
When I was dealing with loneliness and my restless longing for a relationship, waiting on God was certainly not easy. Through those years, the Lord constantly told me to "be still" (Exodus 14:14; Psalm 46:10), and to be strong, take heart and wait for Him (Psalm 27:14; Psalm 31:24). I gradually learned how to manage my loneliness better, developing healthier ways of coping with it. And as I waited on Him, He renewed my strength (Isaiah 40:31).
Furthermore, as I learned how to receive God's comfort, I find that I can now comfort those who are facing similar struggles with the comfort I receive from God (2 Corinthians 1:3–4).
God is displaying His patience towards us
If a quick fix also means a quick judgment, would we still want it? If God is always into solving things quickly, I shudder to think what the implications are! For one, a quick solution to sin might mean that He would have destroyed humanity once it became sinful, to get rid of sin entirely. By waiting, however, God gives us time to repent, so that we can be saved.
The Bible tells us that God "is patient with you, not wanting anyone to perish, but everyone to come to repentance" (2 Peter 3:9). He is a compassionate, gracious and forgiving God who abounds in love and faithfulness, and is slow to anger (Exodus 34:6; Nehemiah 9:17).
Thank God that He gives us time to repent and isn't into quick fixes in the area of our sin!
God wants us to win the crown of life
It is when we go through a period of trial and struggling, that we learn how to persevere. And this perseverance will ultimately lead us to a hope that is more enduring than the troubles we have to go through.
Paul said that "suffering produces perseverance; perseverance, character; and character, hope. And hope does not put us to shame, because God's love has been poured out into our hearts through the Holy Spirit, who has been given to us" (Romans 5:3–5). And 2 Corinthians 4:17 tells us that the troubles we face now will be nothing compared to the glory we will eventually receive. It is the person who "perseveres under trial" and has "stood the test" who will receive the crown of life that the Lord has promised to those who love Him (James 1:12).
If God always heals us or provides for us swiftly, we won't have to work through the deeper issues of why we are so troubled or shaken by such trials. Perhaps God allows us to go through them so that He can do a deeper work in us, enabling us to face future struggles with hope, joy, and complete trust in Him.
Through those years of struggling with loneliness, there were times when I was resentful towards God. I was very bitter at Him for not giving me a relationship. I concluded that He mustn't love me or that He was punishing me for something. To me, back then, God wasn't really good and wasn't really fair either.
But as He revealed to me the truth of who He is and what He's really like, I repented of misjudging His character. That long season of wrestling led me to now know, deeply, that no matter what happens, my hope can always rest in God's character. I stand on the truth that God is a God of love and justice, and therefore I can wait on Him. He has already given me His own Son—His very best—and He is faithful for all eternity.*
I do not know the "secret things" of God, but His character has been revealed to us through His Word. When we know God and His character, we will be able to interpret His actions correctly and trust Him, even when He doesn't give us quick fixes. We will know, without a doubt, that our Father always loves us and wants the best for us. May "the God of our Lord Jesus Christ, the glorious Father. . . give [us] the Spirit of wisdom and revelation, so that [we] may know Him better" (Ephesians 1:17).
*John 16:27, Isaiah 30:18, Romans 8:31-32, 1 John 4:8, Psalm 117:2
https://ymi.today/wp-content/uploads/2016/04/Is-God-into-quick-fixes.jpg
613
1024
Raphael Zhang
https://ymi.today/wp-content/uploads/2017/05/ymi-logo-black-3.png
Raphael Zhang
2016-04-12 10:00:45
2021-09-15 21:12:13
Is God into quick fixes?