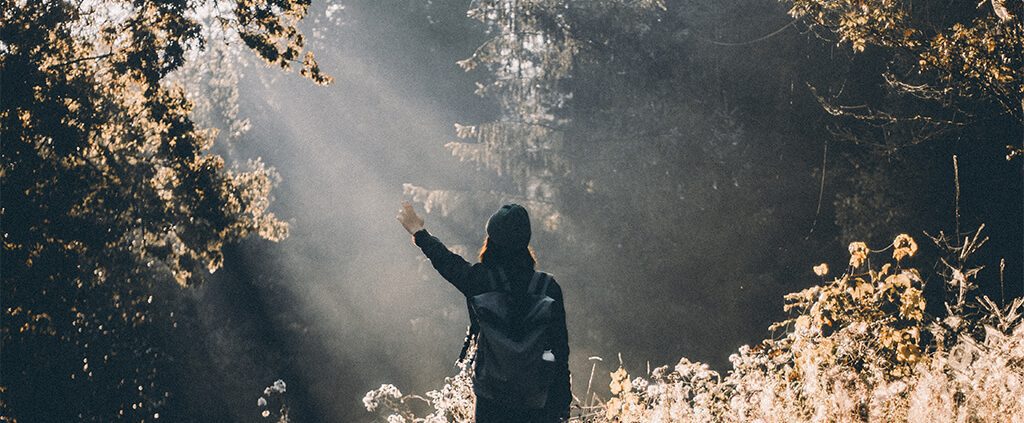 Written by Gabrielle Lee, Singapore
Humility—a word easier said than done.
According to the Merriam-Webster dictionary, it is "the quality or state of not thinking you are better than other people".
This is how the world understands the word. But what does the Bible have to say about it? Philippians 2:5-8 points us to Christ as the perfect example of what humility looks like in the flesh:
"In your relationships with one another, have the same mindset as Christ Jesus: Who, being in very nature God, did not consider equality with God something to be used to his own advantage; rather, he made himself nothing by taking the very nature of a servant, being made in human likeness. And being found in appearance as a man, he humbled himself by becoming obedient to death—even death on a cross!"
For someone who struggles with pride—like me—this is no easy feat. However, something I have learnt about humility is that God, in His grace, will always bring me back to the lessons that I need to learn. Here are three steps that I try to practise to keep myself on the right track.
Take pride in the One who gives you your skills and successes
Humility begins with knowing and acknowledging the source of all our successes and accomplishments—God. It is God who has given us our skills and talents, and we are to use them wisely for His glory's sake.
Keeping a journal is helpful, as it reminds us of how God is working in our lives (lest we forget and give undue credit to ourselves). Personally, I like to look back on the prayers and milestones recorded in my journal and see how God has preserved me in small and big ways. They remind me of His faithfulness, and help cultivate a heart of thankfulness in me.
2. Seek the right perspective and the right counsel
Humility is a tough lesson and it will take a lifetime to cultivate. On this journey of nurturing humility and becoming more Christ-like, there will definitely be ups and downs.
Knowing this truth helps me to be ready for potential setbacks—such as when I am told about my "unteachable" behavior in spite of my best attempts to demonstrate humility at work. Having the right perspective helps me to persevere in my pursuit of true Christ-like humility.
It also helps to seek godly counsel from others. My closest friends and family have constantly humbled me with their stories of faith, and I have learned a great deal from them. They are the people I turn to whenever I need godly counsel, because they know my weaknesses and struggles and I can be honest about them.
I strongly encourage you to seek to be a part of a community of like-minded believers with whom you can be comfortable and who can keep you accountable as they walk alongside you in this journey of growing in humility and Christ-likeness.
3. Become more aware . . . of yourself and others
God has created all of us differently. Knowing our own weaknesses and strengths helps us to better appreciate the strengths and weaknesses of others.
Want to grow in greater humility? Mix with people who are better—that would be a humbling process for sure.
One way to develop your self-awareness is to track and note down what triggers prideful behavior. Are there specific instances when you start getting arrogant or defensive? It could be at gatherings with friends, where you feel a sudden urge to boast about your achievements to fit in or impress others.
Reflect on such moments, and try to trace the triggers so that you can consciously choose to respond differently the next time you find yourself in a similar situation.
You could also say a short prayer and surrender your prideful thoughts to God, asking Him to take your thoughts captive (2 Corinthians 10:5), or memorize a portion of Scripture that can help when the time comes.
Pursuing humility is a tough battle against the very grain of our human nature—pride. But we can draw strength from the knowledge that it was one of the most distinctive marks of our Savior, Jesus Christ. He didn't hesitate to wash the feet of His followers, and humbled himself even till the point of death on a cross (Philippians 2:8). Do you desire to be more like Christ? Start by taking small steps in pursuing humility today.
https://ymi.today/wp-content/uploads/2016/04/3-Ways-To-Nurture-Humility.jpg
613
1024
Contributor
https://ymi.today/wp-content/uploads/2017/05/ymi-logo-black-3.png
Contributor
2016-04-21 10:00:10
2021-09-15 20:51:23
3 Ways to Nurture Humility