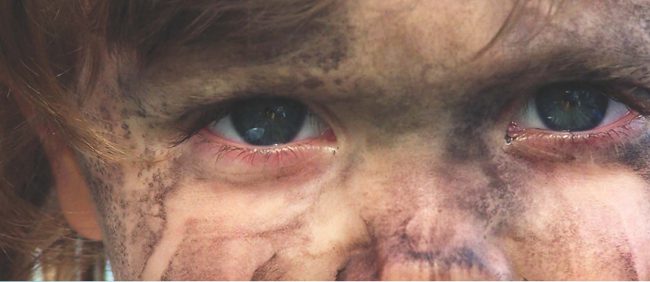 January 20, 2014
READ: Haggai 2:1-23
Everything they do and everything they offer is defiled by their sin (v.14).
Not all influence is the same. A piece of coal and a diamond vastly differ in their make-up and value, though both contain carbon. Coal's stubborn, black residue marks anything it touches. A diamond, though stronger and more costly, doesn't transfer its brilliance. Carry a bag of coal or a bag of diamonds and the lesson is visible—only one influences by proximity.


Sin and holiness function in the same way. While compromise leaves its staining residue wherever it moves, holiness doesn't impact through external touch. Instead, its impact is seen when we rightly understand God's promises "while the seed is still in the barn" (Haggai 2:19) and we plant according to His purposes, not ours. Responding to people's sin of apathy, Haggai drew a parallel between the state of the unfinished temple and the formative decisions we make in life. We can't enter into apathy and remain unaffected. Its deathly influence will become visible in our attitudes and actions (vv.13-14).

On the contrary, simply going to church and associating with people who are strong in their faith won't lead to a passionate faith of our own (v.12). That requires a reformation of the heart (Romans 2:28-29), one rooted first in our identity and then realised in our behaviour (1 Peter 1:15-16).

God doesn't rescind His promises, but He does delight when we actively live out our faith in Him. When we bind ourselves to Jesus with a love made visible in obedience, we will be affected by His presence. Hating the sin of apathy that would tarnish the offering of our lives, we know "the Lord of Heaven's Armies is here among us" (Haggai 2:11). —Regina Franklin
MORE
Read Joshua 24:14-31 and consider the characteristics that mark a covenant relationship with God.
NEXT
Who or what is having the greatest influence on your life? How are your attitudes and decisions affecting those around you?
https://ymi.today/wp-content/uploads/2014/01/ODJ_200114.jpg
282
650
YMI
https://ymi.today/wp-content/uploads/2017/05/ymi-logo-black-3.png
YMI
2014-01-20 00:00:00
2013-12-18 10:49:43
ODJ: unaffected