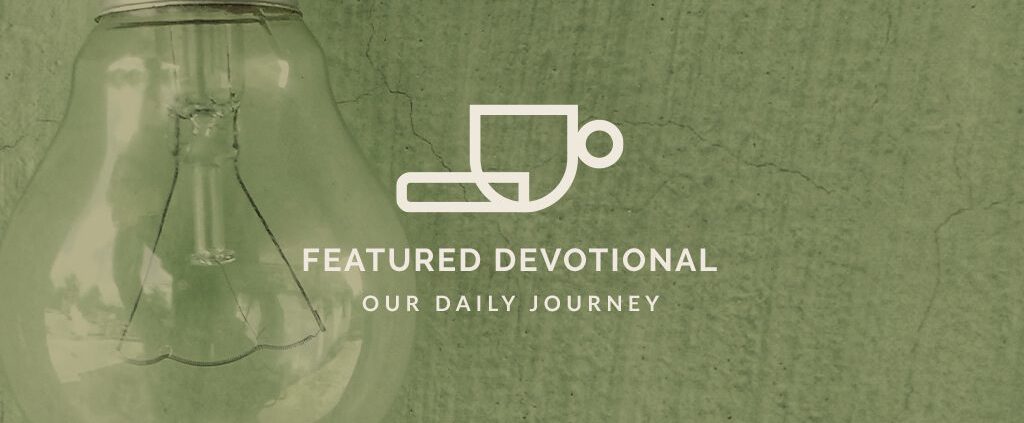 Read: Luke 15:11-32
Filled with love and compassion, he ran to his son, embraced him, and kissed him (v.20).
Straining to see the distant horizon, I squinted my eyes in an effort to catch sight of the person I was waiting for. A thousand thoughts raced through my mind: Does she know where to get off the train? Did she understand my directions? My heart pumped faster as the seconds ticked by. Finally, the person I so wanted to see came into view! In that split second, anxiety was replaced by gladness.
That experience reminds me of the parable of the lost son. The father was waiting for his son's return. Every day, he would take his vigil at the outpost—looking for the young man he loved. And while the son was "still a long way off, his father saw him coming" (Luke 15:20).
Can you imagine what the father must have been doing to catch a glimpse of the young man at such a great distance? Perhaps he had positioned himself on high ground so that he could see further. Or perhaps he was trying hard to keep his eyes opened despite his weariness.
We don't know exactly what he was doing, but his efforts paid off. He caught sight of his son while the young man was still far away. And when he saw him, "he ran to his son, embraced him, and kissed him" (Luke 15:20). The father ran.
In those days, running was considered undignified for the family patriarch, but this father was full of unbridled joy. Jesus told this parable to help the religious leaders— as well as us—understand God's heart for the lost and the joy He experiences when they return.
Do we share our Father's heart? In Luke 19:10, Jesus states His personal mission statement. He said, "The Son of Man came to seek and save those who are lost." What distance are we willing to go to see the lost come home to Jesus?
Reflect
How can you grow in your love for lost people? What will you do today to "seek and save the lost"?
Taken from "Our Daily Journey"
https://ymi.today/wp-content/uploads/2023/04/5_YMI_Featured_Devo_April_23_.jpg
613
1024
YMI
https://ymi.today/wp-content/uploads/2017/05/ymi-logo-black-3.png
YMI
2023-04-28 00:00:00
2023-03-14 12:39:12
When God Ran