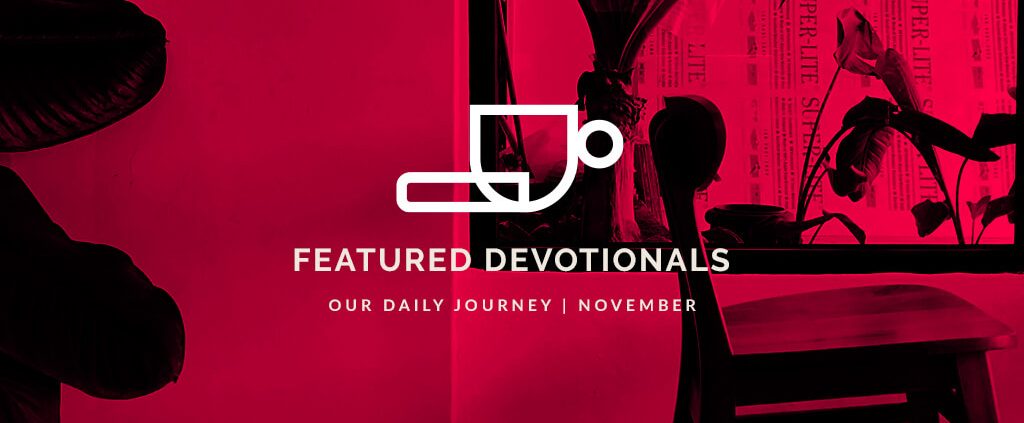 Read: Exodus 32:1-25
The people got up early the next morning to sacrifice burnt offerings and peace offerings. After this, they celebrated with feasting and drinking, and they indulged in pagan revelry (Exodus 32:6).
My husband and I recently saw a friend we hadn't seen in a while. Standing outside the gym where he worked out, he highlighted the facility's offerings. His words revealed his sense of ownership of the exercise facility. Though he wasn't a financial stockholder, he had found identity, purpose, and a place to belong amid the mats lined with barbells and other strength-training equipment. This place had become his community and a big part of his life.
All of life is sacred. We should live just as passionately for Jesus in the locker room as in church. The problem of idolatry isn't our pursuit of enjoyable activities. In C. S. Lewis' classic book The Screwtape Letters, a demon named Screwtape tells his young understudy, "All extremes, except extreme devotion to the Enemy [God], are to be encouraged. . . . [God] has filled His world with pleasures. There are things for humans to do all day long without His minding in the least—sleeping, washing, eating, drinking, making love, playing, praying, working. Everything has to be twisted before it is any use to us" (Letters 7 and 22). It's much easier to put our efforts into a physical goal, tangible person, or an emotionally satisfying piece of cake.
Just as with the Israelites, we can often be found pursuing gods we can readily see, ones easily within reach that we hope will quiet our fears and direct our days (Isaiah 2:7-8). Jealous for our love, God insists, however, that we should pursue Him alone (Exodus 32:7-8; Deuteronomy 4:23-24; Song of Solomon 8:6). If we make Him our reason for living, all of life, if pursued in Him, will be our joy (Psalm 84:10; Philippians 1:21, Philippians 3:7-8).
Reflect
If people were to look at a tally of your time, what would they find? What's the greatest hindrance to your intimacy with God right now?
Taken from "Our Daily Journey"
https://ymi.today/wp-content/uploads/2022/10/Nov-featured-devotionals-02.jpg
613
1024
YMI
https://ymi.today/wp-content/uploads/2017/05/ymi-logo-black-3.png
YMI
2022-11-23 00:00:00
2022-10-27 12:12:11
Motivated