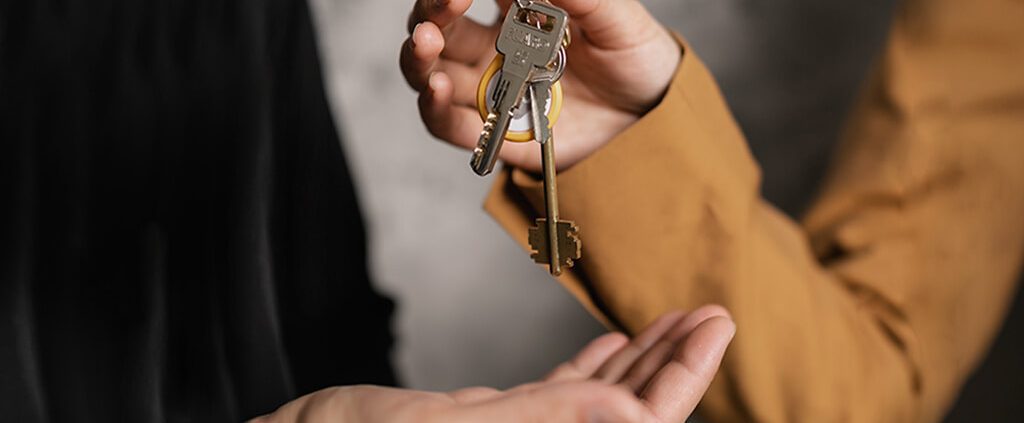 Written by Larisse Espinueva, Philippines
When I first came to know God, it was not difficult for me to decide to follow Him. I was overwhelmingly grateful that He had saved me from my old life and forgave me of my sins.
But a year after surrendering my life to the Lord, I began to encounter challenging situations and soon faced a difficult decision I never thought I'd have to make.
Hebrews 12:5-7 tells us that part of God's love is discipline and correction. And so, on September 15, 2019, God prompted me during my quiet time to do the right thing with the business I had.
I started the company back in 2011, and eventually decided to bring in some partners to help grow the business. At some point, we began to disagree on how to handle the legal aspects of the business. I tried my best to think of solutions that would allow us to continue to work together amicably. But some of the things they wanted to do were firmly against what I believed was right and would honour God. It was clear that our convictions were drastically different and made us unequally yoked.
God's clear call to obedience
So that day, God spoke to me through the devotional book I was using. The title of the entry was "To Tell the Truth". Through the reading, God convicted me to examine my heart and consider whether I was willing to "tell the truth…always", in all aspects of my life. The message was too clear for me to not respond. I knew I had to act on it immediately because I feared the consequences of disobeying God.
I never thought that I would have to let go of the business and hand it over to my partners. But it began to seem like that was the only option, as they refused the alternative arrangement I had proposed.
I sought the advice of my trusted friends—my discipleship leader, my accountability partner, and my best friend. I also talked to my family about my intentions. At first, I was worried that they would disagree with my plan to completely let go of the business. But to my surprise, they all agreed.
On October 30, God spoke to me again, this time through Romans 1:17: "For in it the righteousness of God is revealed from faith to faith; as it is written, 'But the righteous man shall live by faith.'" This verse made it clear to me. The only faithful option that I could make was to surrender nine years of hard work to my business partners.
Painful encounters and God's provisions
The night of October 31, I went to bed with peace in my heart, knowing I made the right decision. A few hours later, however, I woke up with my heart beating beyond the regular resting heart rate. My family had to rush me to the nearest hospital, which took a while because we were out of town. No matter what we tried, we could not get my heartbeat to calm down.
It may not have come out of nowhere as I had a heart condition called mitral valve prolapse, which manifests in symptoms such as racing heartbeat and difficulty in breathing. But that night was one of the most harrowing experiences I've had.
As my face and mouth started to go numb, I thought I was going to die. And in that moment, I was filled with so much confusion. How could I be dying after I had just obeyed God? It was a thought that inevitably worsened my racing heart. All I could do was cry out to God for help and to trust Him.
I was astonished by how God worked in that situation—from providing the ambulance that had been not available in the hospital, to the hospital fees that amounted to pretty much what I had in my wallet that day. The next day they transferred me to a hospital near our residence, which allowed me to be examined by my cardiologist. After a thorough check-up, the doctors decided I was completely fine and no longer needed to be closely monitored in the ICU, so I was sent home.
Shortly after that, I told my business partners my decision and agreed to let them buy me out of the business. However, in the end there was no buyout money. The whole thing had been a bluff on their part, and only my initial investment and personal items were returned.
As painful as the whole ordeal was, my aunt gave me one of the most helpful lines. When I was in the middle of an anxiety attack, she gently told me that "no amount of money can buy our peace of mind."
Throughout this separation process, I saw clearly why God had led me down this path. I truly believe that He has spared me from bigger problems that I would've had to deal with if I had stayed on in the business.
Moving forward and upward
The past couple of years have not been easy, but God has been faithful to surround me with people who have loved and supported me through this trying time. He consistently provided for all my needs—especially for my mental health—during the months that I was unemployed. He has blessed me with a God-fearing psychiatrist, and a boyfriend who has been so loving, patient, and understanding of my situation, and has brought me closer to the Lord.
My heart issue eventually improved, and palpitation episodes became fewer. I even heard from my psychiatrist that I am on my way to recovering from my mental condition. The cardiologist also ruled out palpitations as part of my heart problem, since the results from the 2D echo and other tests showed no signs of it anymore.
God has also led me to new business ventures. Fast forward to today, I'm glad to say that I have recovered financially with this new business—baking healthy, vegan-friendly, and low sugar pastries. This plant-based baking has allowed me to partner with local farmers by using their produce for my baked goods while also helping them sell their produce in Metro Manila. I'm also working with students who decided to start a business during the pandemic, crafting recipes for them and supplying the baked goods they need.
Finally, my family and I have put up another small business that supplies nuts, dried fruits, and other superfoods, and this has helped us cover most of our household's utility bills.
This is all by God's amazing grace. Although it was a challenging journey, this experience has only affirmed that God indeed blesses and honours those who choose to surrender to Him. Truly, God uses all things to work together for good to those love Him and are called according to His purpose (Romans 8:28-29).
https://ymi.today/wp-content/uploads/2022/03/How-God-Moved-Me-to-Give-Up-My-Business.jpg
613
1024
Contributor
https://ymi.today/wp-content/uploads/2017/05/ymi-logo-black-3.png
Contributor
2022-03-22 10:00:39
2022-03-21 11:14:52
How God Moved Me to Give Up My Business