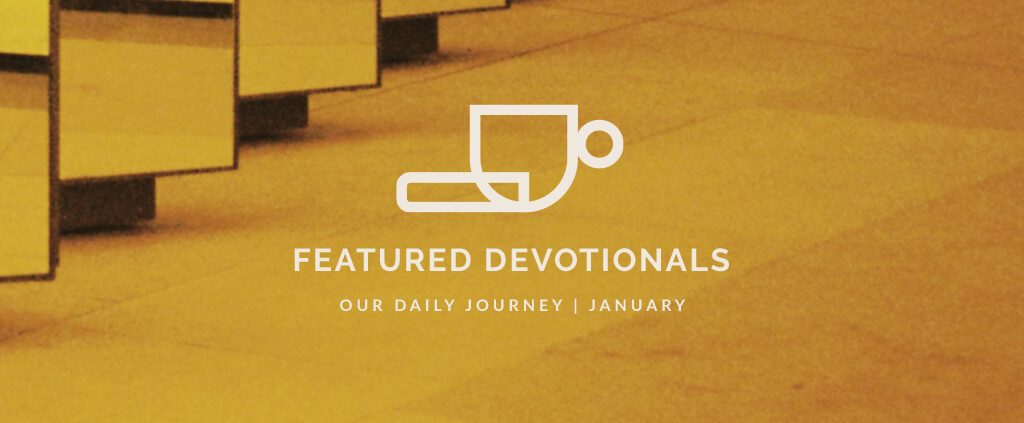 Read: Romans 8:19-39
All creation is waiting eagerly for that future day when God will reveal who his children really are (Romans 8:19).
With its majestic magnolias, blooming dogwoods, and graceful azaleas dotting the landscape, my hometown is a gardener's dream in the spring. But the beautiful view comes with its fair share of misery. Residents know that spring has arrived when a fine coating of yellow dust rests on vehicles, buildings, and sidewalks. As pine trees release their murky clouds of pollen, itchy eyes, scratchy throats, and swollen sinuses soon follow. 'Tis the season for sneezing!
With each passing season, we understand that the world still groans under the brokenness of sin and death (Romans 8:19-22). Even the beauty of spring's new life exposes our human weakness. And yet, God's story of redemption continues to unfold before us in a multitude of ways within the natural world. Nature, with both its traceable, intricate design and its untold mysteries, displays the glory of an infinite Creator. And it's "through everything God made, [we] can clearly see his invisible qualities—his eternal power and divine nature" (Romans 1:20).
The glory of the gospel rests in this truth: what was once decimated by sin has been redeemed by love (Romans 8:23). Like creation, our lives aren't random. We've been designed with great purpose, and our stability rests in the truth that "nothing in all creation will ever be able to separate us from the love of God" (Romans 8:39). Rather than losing ourselves in disappointment whenever life's circumstances don't meet our expectations (Romans 8:35-36), we can find comfort in the presence of the Holy Spirit.
Let's place our hope confidently in the reality that God is actively working in and through us—and is making all things new (Romans 8:23-24,34,37).
Taken from "Our Daily Journey"
https://ymi.today/wp-content/uploads/2021/12/ymi_devo_02_Jan_2021.jpg
613
1024
YMI
https://ymi.today/wp-content/uploads/2017/05/ymi-logo-black-3.png
YMI
2022-01-11 00:00:00
2022-01-03 09:56:52
Designed with Hope