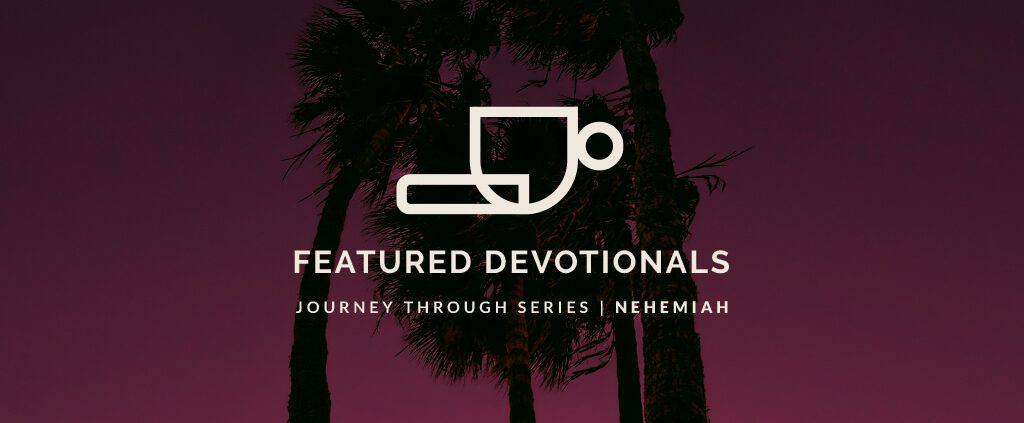 Day 14 – Nehemiah 5:1-5
A good general who is leading his troops against a strong enemy would know that winning the battle is not just a matter of weapons and military tactics; it also depends on the morale and unity of the men. It is difficult to win a battle when soldiers are quarrelling among themselves or when there is a lack of discipline.
Nehemiah faces a similar challenge. Not all is well within the community in Judea. The poor have fallen victim to hard times and oppressive conditions. They raise a ″great outcry″ (tsa`aqah) against their better-off Jewish brothers and sisters (Nehemiah 5:1). The Hebrew word tsa`aqah is the same one used to describe the reactions of the Israelites when they were suffering under the oppressive whips of their Egyptian masters. God had heard their outcry and sent Moses to lead them out of Egypt (Exodus 3:7, 9). We can learn more about the present conditions of the poor in Jerusalem by looking carefully at what they say.
First, some are saying, ″We and our sons and daughters are numerous; in order for us to eat and stay alive, we must get grain″ (Nehemiah 5:2). Because all the men are at work on the wall, many are not working at their normal jobs to feed their families. The women thus have difficulty feeding themselves and their children. Such needs have been apparently overlooked, and some are in desperate situations.
Second, some say, ″We are mortgaging our fields, our vineyards and our homes to get grain during the famine″ (v. 3). The famine has made matters worse. The poor have run out of resources and have no choice but to mortgage their properties to buy food, which in famine conditions must have become relatively expensive.
Third, some find themselves in an even more desperate situation. They have had to sell their children into temporary slavery because what they get from mortgaging their property is not enough for their needs (v. 5). Not only do they have to find money to pay for food, they also have to pay taxes imposed by the Persian king on their fields and vineyards. Cracks are appearing in the community even as the rebuilding project is progressing well.
This is often also true in the local church today. It is possible that the church may be so task-oriented that community and personal needs are being neglected. We live in a society that tends to be driven by KPIs (key performance indicators) and the successful completion of tasks. If we imbibe such values uncritically in our family lives and church activities, we may end up with unhealthy families and congregations where people are struggling because we are driven by priorities that may not be God-directed. Even as we focus on tasks, we must pay attention to relationships.
Think Through:
Think of those in your workplace and church whose needs should be heard. What can you do to help?

It is possible that while tasks are pursued, the community may suffer. What community needs may get sidelined as the church becomes task-oriented? How should they be resolved?
Taken from Journey Through Ezra & Nehemiah: 60 Devotional Insights by Robert M. Solomon.
https://ymi.today/wp-content/uploads/2021/09/Featured-Devotionals_Nehemiah_7.jpg
613
1024
Robert Solomon
https://ymi.today/wp-content/uploads/2017/05/ymi-logo-black-3.png
Robert Solomon
2021-09-23 00:00:00
2021-09-01 16:26:39
Caring for the Marginalised