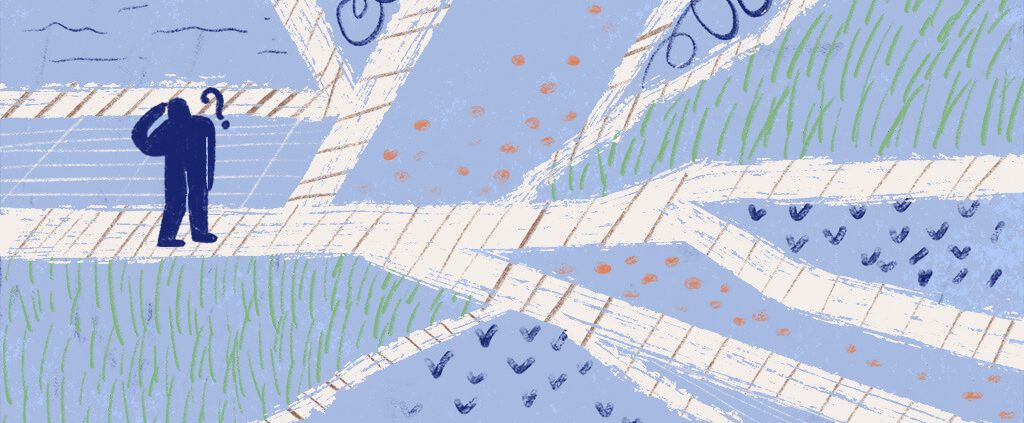 Day 12 | Ephesians 5:15-20
Many years ago, I was on a school hike early one morning when I nearly stepped on a semi-camouflaged snake lying across the forest path. Even though we'd been warned by our teacher that snakes frequented the area, I didn't see it until I almost stepped on it!
Thankfully, not only was my teacher aware of the presence of these reptiles, he also knew how to spot them and pointed the snake out to me before I made a serious misstep! That day, I learnt that walking safely along a forest path involves paying close attention to every step.
The same applies to our lives, where a decision we make could either trip us up or keep us on track for what God has planned for us. Often, the difference between a wise step and a misstep depends on where we focus our attention.
In Ephesians 5:15-17, Paul gives a firm warning for believers to pay attention to how they live, especially in a world influenced by evil.
How do we know if we're walking wisely? Earlier in the chapter, Paul cautions us to ensure that our lifestyles imitate Christ (vv. 1-14). From there, we're called to "make the most of every opportunity" (v. 16) by joining in the work of God—sharing the gospel and doing good, so that those around us will be drawn towards God's light.
In saying all this, Paul is urging believers to pay close attention to how our lifestyles and decisions can influence the trajectory of our lives, so we can become increasingly aware of whether the steps we take are aligned with God's will and purpose for us.
To do this, we need the right kind of guidance from God Himself, who gives us what we need through the Holy Spirit. The Spirit guides us into all truth (John 16:13), helps us in our weakness (Romans 8:26), and gives us wisdom to please God (Ephesians 1:17). This is why Paul exhorts us to "be filled with the Spirit" (Ephesians 5:18)—to become increasingly influenced by the Spirit in all that we do.
For me, inviting the Spirit's influence into my life takes the form of a question that I ask as a prayer:
"God, what's the wise thing to do?"
I first heard this question from American pastor Andy Stanley, and found it helpful when I was considering starting a romantic relationship with someone.
While she had some really admirable characteristics, there were a few factors which, from an outsider's perspective, should've given cause for concern. We were both immature in our faith and had issues that needed addressing before either of us would be ready for a romantic relationship. At the time, however, I couldn't see the dangers of jumping into the relationship—because romantic feelings aren't always conducive to thinking with wisdom!
Thankfully I had close friends who encouraged me to seek the wisdom of God before following my feelings into this potential relationship. After asking that question in prayer, it became abundantly clear that the wise decision would be to not pursue this relationship. In retrospect, this was a decision that I have never regretted.
Walking in step with the Holy Spirit is a lifelong process, but it begins with focusing our attention to Him, and responding to His leading as He shows us the next step we should take.
Is there a situation or decision you're facing today that seems perplexing? Ask God for His wisdom.
—Mike Riddell, Australia
Questions for reflection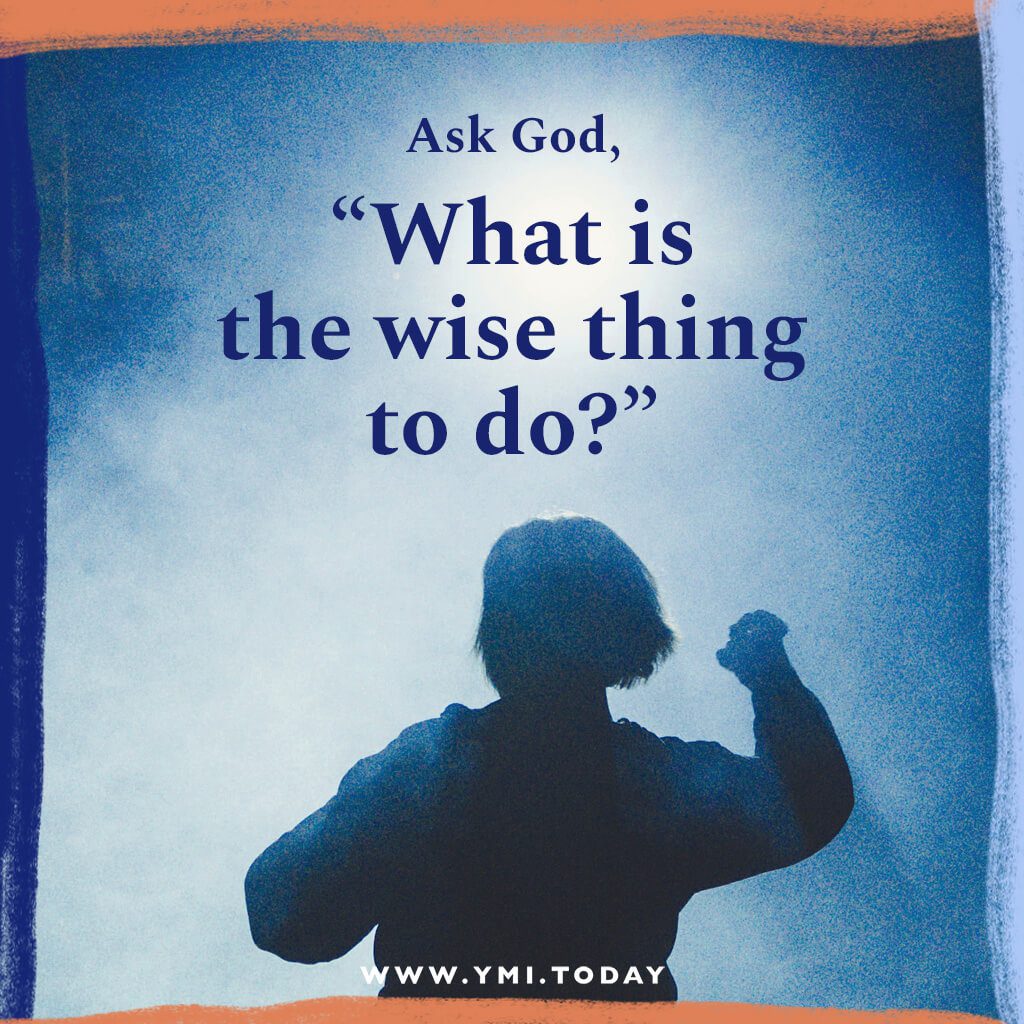 Let's Pray
Father, thank you for giving me the Holy Spirit to guide me. Help me pay attention to each step I take, and to ask for Your wisdom for the decisions I need to make. Keep my mind alert and attuned to the Spirit's prompting, so that I can know Your will and walk in Your ways.
Return to YMI Reading Ephesians Homepage
https://ymi.today/wp-content/uploads/2021/08/EPH-Devo-img-day12-1.jpg
613
1024
Mike Riddell
https://ymi.today/wp-content/uploads/2017/05/ymi-logo-black-3.png
Mike Riddell
2021-08-31 00:01:55
2022-01-14 10:51:21
YMI Reading Ephesians Day 12: Keep in Step with the Spirit