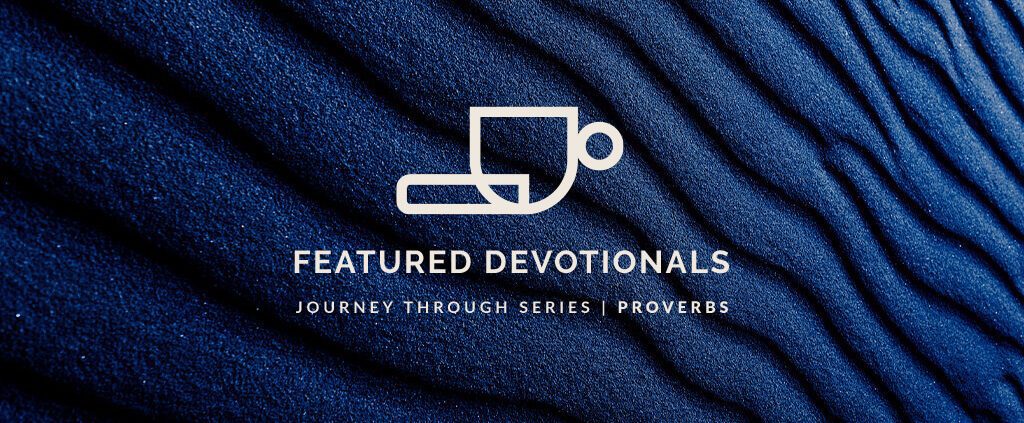 Day 40 – Proverbs 27:5-27
We can make three observations about today's passage.
One, the observations in Proverbs 27:5-27 are a bit like life itself-random. They contain insights covering a diverse range of subjects: from the value of friendship (vv. 9-10), being prudent (v. 12), and putting up security (v. 13), to the use of appropriate words (v. 14), the dangers of insatiable desires (v. 20), and pastoral concerns (vv. 23-27). No one knows what each day may bring forth (v. 1), so no one knows how or when these words might fit the circumstances of our day perfectly.
Two, the teachings are surprisingly common-sense, not heavily theological as we might expect. They stress the value of heartfelt counsel from a close friend (vv. 5-7), maintaining friendships, especially of neighbours (vv. 9-10), and taking good care of one's herds (vv. 23-27). When we read these verses, we might say, ″That's just common sense.″ And it is-because the Bible is God's book, it is good to remember that common sense comes from God!
Three, this passage makes observations without offering solutions. What are we to do with a quarrelsome wife (vv. 15-16)? How can we satisfy our endless desires (v. 20)? How can we remove folly from the fool (v. 22)? When John Wesley, the founder of the Methodist church, asked his father Samuel which Bible commentary was the best to use, Samuel replied: ″The Bible itself.″ Likewise, when we are reading Proverbs and want to find a godly solution to these questions raised, we must turn to the full counsel of God's Word for guidance.
What are we to do with a quarrelsome wife? Ephesians 5:25-28 notes that she is to be loved as Christ loves the church. How do we satisfy seemingly insatiable demands? Philippians 4:10-13 tells us that being in Christ is the key to the contented life. How can we rid a fool of his foolishness? 2 Corinthians 5:17 says that a person in Christ is a new creation, and John 3:1-15 tells us that we all need to be born again.
Proverbs 27:17 is a well-known proverb about the positive influence of a good friend. In the same way that iron rubbing against iron makes both sharper, mutual encouragement, teaching, and correction produce growth in wisdom and prepare us for life's challenges (see also Proverbs 13:20). We are image bearers of a God who relates, so we relate to one another. Hebrews 10:25 reminds us not to give up meeting together. Our churches are to be places of warm fellowship and positive influence, where we sharpen and spur one another on, so that it becomes, as theologian John Calvin put it: ″the theatre in which the divine glory is displayed″.
Think Through:
How does the prudence of Proverbs 27:12 show itself in verses 23-27?

How can you encourage the mutual sharpening mentioned in Proverbs 27:17 in your church, small group, and circle of fellow believers? How can you be a sharpening iron to others?
Taken from Journey Through Proverbs: 50 Biblical Insights by David Cook.
https://ymi.today/wp-content/uploads/2021/06/journey-through-proverbs-05.jpg
613
1024
David Cook
https://ymi.today/wp-content/uploads/2017/05/ymi-logo-black-3.png
David Cook
2021-07-29 00:00:30
2021-05-28 16:43:18
Turn To The Full Counsel Of God