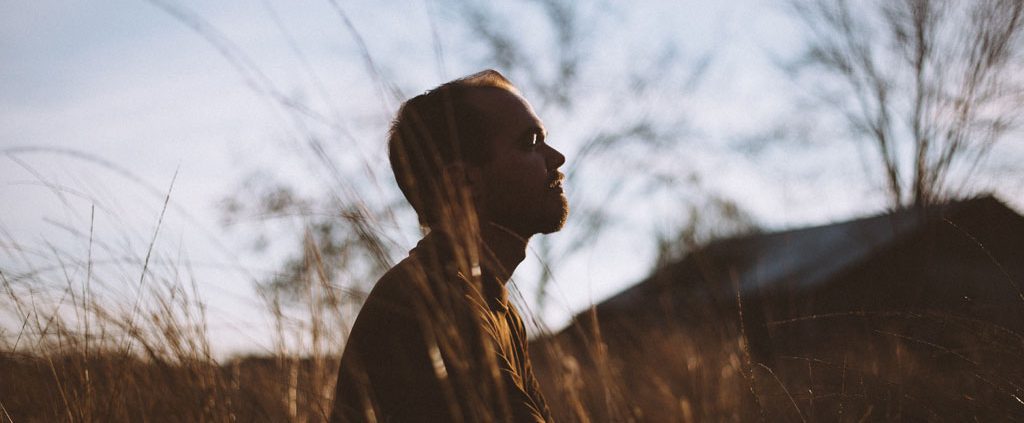 Hey friend, let me just start off by saying that I know how you feel. There could be a spectrum of reasons why being a Christian might feel irrelevant, or just an obligation at best.
Perhaps you might feel like we've been dealt a bad hand in life—you've gone through job losses, financial struggles, abuse, physical ailments, or even the loss of a loved one.
Or maybe you've become too accustomed to the comforts of living in the 21st century, having every need met and every desire satisfied with just a click of a button. With hard work and the right connections, we believe we can find success and be financially secure for the rest of our lives.
In both extremes, the cry of the heart can be surprisingly similar—"Why bother with God?" In our sufferings, we wonder why an almighty, all-loving God does not intervene, while in our abundance, we don't see why we need to rely on anyone else.
You may be surprised to know that the Bible has much to say about both these situations—and how God fits into the equation. By looking into the struggles of Job and the Christians from the early church, we may find some insights as to how our identity in and relationship with God would influence the way we see our circumstances.
Rethinking Success and Suffering
Let's start with the story of Job—a man who has lived through both ends of the spectrum, and is well-acquainted with both prosperity and suffering.
In Job 1:1, we see that Job is described as a man who was "blameless and upright, one who feared God and shunned evil". He was then observed to be mightily prosperous and blessed, to the extent of being counted as the "greatest man among all the people of the East" (1:2-3). Alas, as the story goes on, we see tragedy after tragedy befalling Job, stripping him not only of his wealth, but also of all his children, and then his health. And to think, all of this happened because of what seems like a squabble between God and Satan (1:8-12; 2:3-6)!
At first glance, it seems like this proves exactly why so many people struggle with the idea of a sovereign God being good and loving, and yet allowing His people to suffer.
However, despite all that God had put him through, Job persevered, trusting God and His sovereignty. In one striking conversation where Job's wife asked him to give up on life and to curse God, Job retorts by saying, "Shall we accept good from God, and not trouble?" (Job 2:9). The Bible says that even as Job suffered, he did not sin. This begs the question: What gave Job the confidence and the conviction to continue trusting God even as he saw his life, and everything he worked for, fall apart in such a short span of time?
For starters, Job recognised that everything that he ever had all belonged to God: "Naked I came from my mother's womb, and naked I will depart. The LORD gave and the LORD has taken away; may the name of the LORD be praised" (Job 1:21).
This is in stark contrast to what the world tells us—that whatever we have is ours, and that we deserve all the success, pleasures, and luxuries that it has to offer. Job reminds us that we are "mere mortal" before God, whose "wisdom is profound, his power vast" (Job 9:2-4).
Recognising who God is made Job humble; he knows it is God's right and authority to call the shots, because no one can compare to what God is able to do. And God confirmed that when He responded to all of Job's questions and laments by declaring all His works and power, including the creation of the world and His authority over all of its inhabitants as the Creator (Job 38-39).
Regardless of our positions in this world, we are all still created beings. The key difference for us who believe lies in recognising that our Creator is worthy and choosing to place our trust in Him.
Does it mean then, as Christians, that we can only be cheery and happy about our circumstances? Well, as Job's lament from chapter 3 shows us, even as Christians, we can still fall into despair due to pain and suffering; that's part of being human. But, at the end of the day, we look at Job's final response, which was to worship God, and recognise his own finiteness (Job 42:1-6). And Job's faith in God was vindicated when God finally spoke and rebuked his friends for falsely accusing Job of being unrighteous and foolish (Job 42:7-8).
God is Still Working Within Us
The book of James begins with a stunning claim exhorting the early church to "Consider it pure joy…whenever you face trials of many kinds, because you know that the testing of your faith produces perseverance" (James 1:2-3).
I know that's not the kind of advice I would want to hear if I was going through a tough time. Can you imagine walking up to a mother who has just lost her child and telling her to "consider it pure joy"? That would be absolutely insensitive and cruel!
But James is not finished with his argument. He goes on to explain what is in store for all people at the end of this life, whether they are rich or poor, in abundance or destitution: "For the sun rises with scorching heat and withers the plant; its blossom falls, and its beauty is destroyed. In the same way, the rich will fade away even while they go about their business" (James 1:11).
No matter how life pans out for us, our fate is all the same—our lives will end one day, and everything that we have in this life, be it suffering or success, will all fade away. Job's life is the perfect example of that.
We catch a glimpse of this in how the pandemic has upended businesses, both big and small, leaving many business owners with outstanding loans and a broken heart. Or how fortunes can be won and lost in a short time on the stock market.  These stories remind us that there are many factors and variables at work in our lives.. In the end, in spite of our best efforts, there are no guarantees about how life will work out for us.
However, James reminds us that while this life is uncertain, there is a certain and far surpassing hope that awaits us, even if not in this present life, but certainly for the next: "Blessed is the one who perseveres under trial because, having stood the test, that person will receive the crown of life that the Lord has promised to those who love him" (James 1:12).
If our assumption is that being a Christian would mean that we won't have to face any suffering, it makes sense why we would feel it isn't working out. However, what James teaches us is that the trials we go through, while painful, are working to make our faith pure and true. And when we choose to persevere until the end, the day will come when we will be completely free from pain and given an indestructible reward that is incomparable to anything we will ever have in this life.
If you're currently going through immense suffering, and you feel like God is absent, hold on to the encouragement from both James and Job. Don't give up; your suffering will not be in vain. I pray that you will be surrounded by people who will not only love and support you practically, but who will also remind you of the glorious prize we have in heaven, that has been won by Jesus' death and resurrection.
And if you've been putting your hope in the wealth and success you're building, take some time to consider this: What will you have to hold on to when these things are taken away from you? Beauty will fade, wealth can be lost, and fame forgotten. But as believers, we know that we have a hope that surpasses anything the world has to offer. And those who choose to hold onto God and will never be shortchanged when He returns or calls us home (Isa 40:8; John 14:3). Let us not merely chase after the successes of this world that are temporal and so fragile, but instead, invest in God's work and hold on to His promises that are eternal, resolute, and unshakable!
Going back to the big question, I hope that reflecting on the books of Job and James can help us consider how the story of Christianity is not just about what God is doing for us in this life right now, but also about what He has already done to save us, and how He's currently working in our lives to prepare and perfect us for the life to come.
https://ymi.today/wp-content/uploads/2021/06/What-If-Christianity-Isnt-Working-for-Me.jpg
613
1024
Alwin Thomas
https://ymi.today/wp-content/uploads/2017/05/ymi-logo-black-3.png
Alwin Thomas
2021-06-01 10:00:13
2021-09-15 17:05:44
What If Christianity Isn't Working for Me?