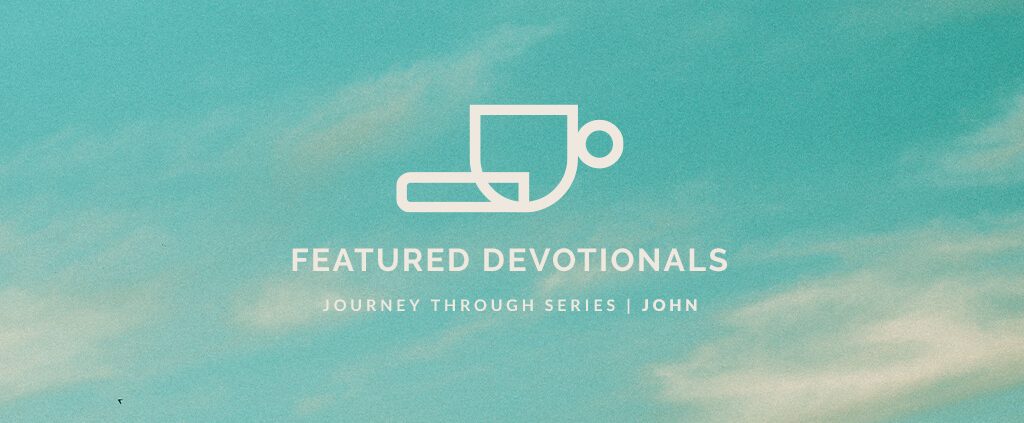 Day 32 – John 13:36-14:14
In today's reading, Jesus responds to three questions and a request. In verse 33, Jesus announces that His departure is soon and that where He is going the disciples cannot come. Peter then asks the first two questions: ″Where are you going?″ and ″Why can't I follow you now?″ (vv. 36-37). These are questions a child might ask. We can sympathise with his shock and his expression of love: ″I will lay down my life for you″ (v. 37). Jesus, however, injects some reality: it is Jesus who will be laying down His life for Peter; Peter will in fact disown Jesus (v. 38).
In words of comfort often heard at funerals, Jesus tells Peter that he is to trust God and ″believe also in me″ (John 14:1). In heaven, where Jesus is going to be with the Father, there is much room, even for those who fail, like Peter and like us (vv. 1-3).
Thomas then asks the third question (v. 5). He wants specific details of where Jesus is going. Jesus answers with the sixth ″I am″ statement of John's gospel. The place He is going is actually a person; He is the way to God, by being the truth about God and the source of life that is in God (v. 6).
Jesus is the true revelation of God (John 1:18) and He is the life (1:4). Therefore, Jesus is the exclusive way to God and to heaven. Here is the basis of all evangelism.Finally, Philip makes a request (v. 8). Philip must have known that God is spirit and cannot be seen. Here Jesus makes the most amazing claim: to see Him is to look into the face of God!
Jesus is the Word enfleshed (John 1:14) who makes the Father known (1:18). His words are the Father's words (v. 10); His miracles are the Father's deeds (v. 11). On this basis, when Jesus goes to the Father, and is at His right hand, we can be sure that His intercession for us will be in perfect accord with the Father's will (1 John 2:1). Therefore, the disciples are instructed by Jesus to pray ″in my name, so that the Father may be glorified in the Son″ (vv. 13-14).
What comfort is here for the disciples; what comfort for us too. There is a place reserved in eternity for each of us. The way there is through faith in Jesus, through trust in Him. He is the complete exposition of God; all He says and does has its source in God. Therefore, you can be sure He hears you as you pray in His name. He will glorify the Father through your praying, and your life will be spiritually productive through faith in Him. He will enable you to ″do even greater things″ (v. 12) and see many more converts to the Messiah.
Jesus makes exclusive claims; He is the only way to God. There is no other way to salvation. Without Him, we are lost in our sins. Does this motivate you to reach out to those who do not know Him?
Think Through:
Think and pray about imaginative and creative ways you can encourage love and so attract people's attention to Jesus.
Taken from Journey Through John: 50 Devotional Insights by David Cook.
https://ymi.today/wp-content/uploads/2020/12/featured-devo-john-04.jpg
613
1024
David Cook
https://ymi.today/wp-content/uploads/2017/05/ymi-logo-black-3.png
David Cook
2021-02-15 00:00:30
2021-01-05 17:59:22
The Way To God