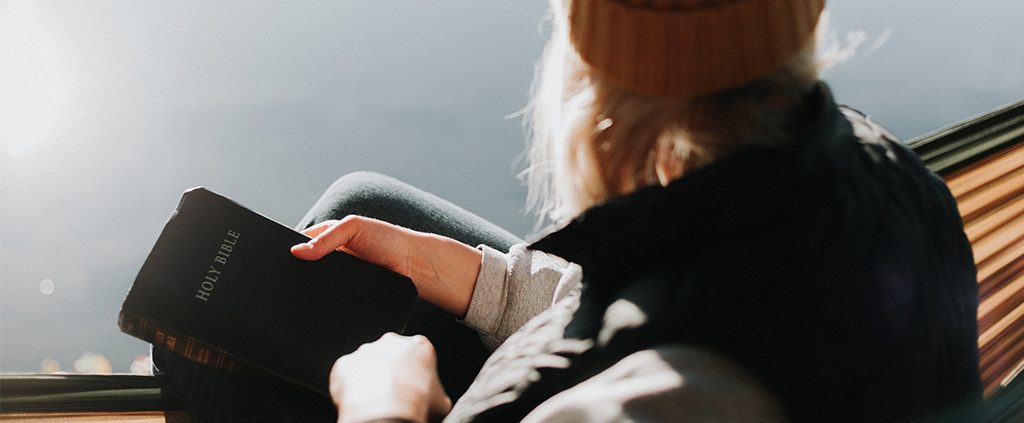 Written By Sarah J Callen, USA
The past few months have been an absolute whirlwind for me. In August, I felt like God told me to take the month of September as a Sabbath—a time to stop and rest. I felt called to stop working, stop my planning, and to spend some quality, uninterrupted time with God.
Going from 12 or 14 hour work days to 0 hour work days seemed like it'd be incredibly difficult and jarring. As you might imagine, this recovering workaholic struggled with this particular word from the Lord. I had to double-check with Him to make sure He was speaking to the right Sarah (there are a lot of us). He, of course, was.
Throughout the Bible, there's a pattern of God calling His people "out" in order for them to focus on Him. The Israelites wandered around in the desert for forty years, meeting with God and being prompted to unlearn harmful habits. Even Jesus regularly departed to spend time in solitude and prayer with God, His Father. Throughout my Sabbath season, I kept coming back to a few verses in Jeremiah 29, written to God's people who had been taken captive.
"Then you will call on me and come and pray to me, and I will listen to you. You will seek me and find me when you seek me with all your heart. I will be found by you," declares the Lord (Jeremiah 29:12-14a).
That phrase "with all your heart" stands out me to every time I read it. I'm really good at seeking God with part of my heart, but the whole thing can be difficult to surrender. I knew God was calling me "out" of my normal rhythms in order to spend time whole-heartedly seeking Him. And I knew I had to make some changes.
Cutting out the Noise
One of these strategic decisions was unsubscribing from a number of podcasts. I needed to change the voices I was allowing to shape my life.
Over the years, I have subscribed to various political podcasts and gleefully consumed them. Politics and government has interested me for years and I fed off of these podcasts. I couldn't get enough of all that they were sharing.
As I inched closer and closer to my Sabbath season, these shows weren't giving me the satisfaction they once did. Their pointing fingers and tearing down of the other party was deflating me. These shows that had filled me with excitement and joy were starting to have a negative impact on me. So, I knew they couldn't come with me into this sacred season of resting with the Lord.
Even knowing all that, unsubscribing was a hard decision. I know it sounds silly, but I honestly waited until September 1st to click the unsubscribe button. While days earlier, I knew in my heart that I needed to cut them off, I didn't.
At first, I couldn't figure out why it was so difficult for me to let go of these podcasts. It was such a simple decision that I put off for so long—why? Part of me wanted to hang on to my routine . . . I also didn't want to ditch the friendly voices I had grown accustomed to hearing. My loyalty was a factor, but there was more to it than that. Eventually I realized that my motivation was something much more serious:
I didn't want to give up something. I didn't want to have to sacrifice.
I wanted to meet with God and see Him face to face, on my terms. I wanted to hear Him more clearly than ever before, I just didn't want to make space to hear His voice. I wanted Him to do all the work and for me to just receive.
Invited into Something Better
In September I did my best to Sabbath. I gave up my ideas about how best to spend my money and my time (farewell Starbucks and my 5-year plan). I chose to trust in His provision instead of hustling to provide for myself.
I put creative projects on hold and dreams on the shelf so I could lean into what God was saying. I tried to seek God for His presence alone, not for any external benefits He might give. I had to examine and repent for how transactional my faith had become. And it was so incredibly difficult. But, like anything else with and for God, it was so worth it. Though I was miles outside of my comfort zone, I wouldn't trade that time with Him for anything.
During my Sabbath season, I realized just how self-focused my lifestyle had become. I realized my lethargy and reluctance to engage meaningfully in the things of God.
He brought a mirror up to my life and, in His love, showed me the areas of my life where I had allowed shame and workaholism to reign. My habit of consulting myself instead of Him. He showed me where I was trusting in myself to provide, and pointed out all the backup plans I had created just in case His way led me into territory that was too uncomfortable. How so often, my love for my comfort outweighed my obedience to where I believed He was calling me.
When confronted with this harsh reality, I chose to trust in Him more than myself. I chose to surrender.
I share all of this with you because God is so great! Because I was willing to listen and obey, cutting out the noise, and making time for Him, He has led me to a deeper level of freedom from the trap of workaholism. He's reminded me that my identity comes from what He says about me, not what I do. He has revealed and healed places of hurt, mistrust, and unforgiveness that were thriving within my heart. As I have intentionally sought Him, He has shown up time and time again.
The great news is that God is just as accessible to you as He was, and is to me.
What is God saying to you in your current season? What has He been whispering to your heart? It's my prayer that we would each carve out time, cut out the noise, and make space for Him to speak to us. It doesn't have to be an entire month like He called me to. Maybe it's driving to work in silence and asking God to speak. Or waking up 15 minutes earlier to intentionally meet with Him.
Whatever your next step is, I pray that He would fill us each with the courage and resolve to follow Him into all that He has laid out before us.
https://ymi.today/wp-content/uploads/2020/10/How-a-month-with-god-changed-my-life.jpg
613
1024
Contributor
https://ymi.today/wp-content/uploads/2017/05/ymi-logo-black-3.png
Contributor
2020-10-29 12:00:36
2020-10-27 01:32:30
How a Month with God Changed My Life