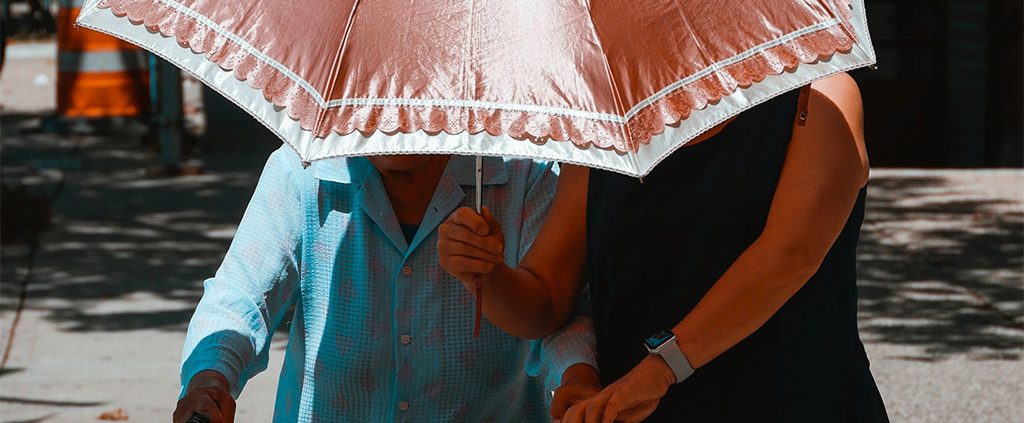 It had been some time since I caught up with an elderly friend of mine, so I was looking forward to have a meal with her. But what I hoped to be a fun catch-up quickly turned into an awkward one when my good intentions backfired.
We were at a hawker center and had decided to order lunch from the same food stall. I noticed that she had ordered for herself a meal consisting only of vegetables. I thought, "How would that be enough for her?"
When we sat down with our food, I transferred a few spoonfuls of rice from my plate to hers. I thought she would be grateful for the gesture but she started complaining instead, "Don't you know that when I don't order rice, it means I don't want to eat rice? Why are you giving your rice to me?  I had a very heavy breakfast and I am still full. You should have asked me. You always irritate people. You are too naïve."
Little did I know that my small act of kindness had opened up a Pandora's Box, and soon my friend was listing all the other kind deeds I had done which she didn't find helpful at all . . . including, among other things, buying her a shoe rack and some biscuits.
I was rudely taken aback by her response. It felt so wrong—I had spent my hard-earned money and made the effort to buy her those gifts, thinking she would enjoy them, but she was not at all appreciative of my good intentions.
A part of me wanted to defend myself, but I decided to hold my tongue since she was an elderly woman and I wanted to show her respect. Wordlessly, I transferred the rice from her plate back to mine and we finally started eating in silence. I remained quiet from all her accusations, but my heart was heavy with a mix of emotions. I felt like my intentions were misunderstood and started regretting my actions. We hardly said a word after that and I headed straight home after lunch.
Back home, her words replayed in my head. Am I really so inflexible and irritating? Am I really so naive in my thoughts and actions? Was I being too forceful while trying to be kind?
I recalled an advice someone once gave me to draw a line and distance ourselves from those who have wronged us or are unappreciative of our kind deeds in order to prevent further hurts and misunderstandings. Although it sounded wise, I also thought heeding it would get in the way of reconciliation, and in turn, cause us to cling onto the wounds inflicted on us. If I were to keep a distance, would I really be showing God's love to my friend (1 Corinthians 13:2)?
As I reflected on my actions and brought it before God, I began to gain a different perspective of my situation. I realized that even in my small acts of kindness or the way I responded to my friend, I had been leaning on my own understanding without first seeking the Lord.
Since my friend is a senior citizen who lives alone, I really wanted her to know she has a friend who cares for her, and that she isn't alone. But in the process of doing so, I hadn't sought to fully understand her needs but assumed that I knew what she needed from me—and might have overdone it and ended up irritating her.
Humbled, I went to her house and apologized to her. Thankfully, she was quick to forgive me and we began to laugh as she teased me for taking this matter so seriously. As we conversed with lighter hearts, she began to open up more about herself and her preferences.
Through this experience, I'm learning what it means to do good deeds with a pure heart, a good conscience, and a sincere faith (1 Timothy 1:5). As Colossians 3:12 puts it, I should have shown compassion and kindness by asking my friend about her preferences and seeking to understand her opinions. I should have been more gentle and humble by listening to her needs first, instead of imposing my own beliefs onto her and putting her in an uncomfortable and difficult spot, which made it hard for her to say no. I have since learned more about her likes and dislikes, and working out our little conflict has helped us foster a stronger friendship .
My attempt to do good almost broke our friendship. I thought I was helping my friend, but she ended up helping me see my blind spots instead. Without her blunt and honest words at the hawker centre, I would not have realized how important it is to extend kindness to someone else in a way that truly builds them up. Our intentions may be good, but if we do not seek to understand what someone else really needs, our attempts to be kind might end up being self-serving or backfire on us. Even as I seek the Lord with an open heart and open hands, availing myself to serve those around me, I pray that I'll continue to abide in Him and remain sensitive to His leading so that I may have the heart and mind of Christ in all I do. My own efforts may fail but Christ is working in me to perfect me as I serve.
https://ymi.today/wp-content/uploads/2020/09/When-My-Good-Deeds-Backfired.jpg
613
1024
Agnes Lee
https://ymi.today/wp-content/uploads/2017/05/ymi-logo-black-3.png
Agnes Lee
2020-09-11 10:00:15
2020-09-10 19:09:38
When My Good Deeds Backfired