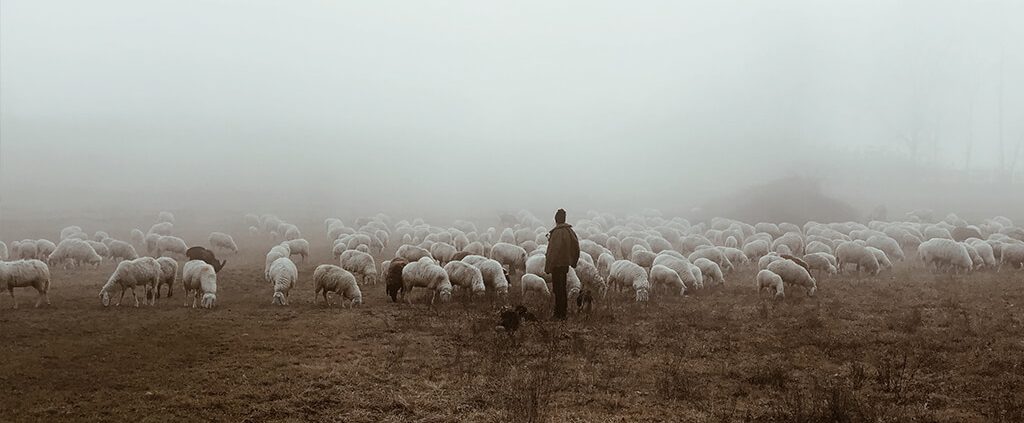 Read: Psalm 23:1-6
Your rod and your staff protect and comfort me (Psalm 23:4).
"A rod and a staff—they feel like strange comforts. You think of a sheep in a dark valley with predators all around, and the push of a rod or a wrench of a staff are the only encouragements. They can be a comfort ultimately, but at the time they don't feel like it." A friend and I were discussing Psalm 23, highlighting an often overlooked part of it. How, I wondered, can we find consolation in these images of correction? (Psalm 23:4).
King David, having grown up a shepherd boy, knew well the tools of the trade. In the ancient Near East, shepherds would carry a rod—a short, heavy stick—to keep the sheep safe from predators and to discipline them when they went astray. The staff, easily recognizable with its distinctive hook, was a gentler tool. It could be used to place a newborn into its mother's lap without transferring the shepherd's scent onto the lamb, to lift a sheep up to higher ground, or to guide a sheep in a new direction through careful placement on the sheep's side.
As I considered these instruments, I thought about how God might use them in my life. For instance, when I feel anxious, I might not sense His presence. Yet I may experience some sort of rescue, like the Shepherd's crook that pulls the sheep up to high ground, reminding me that God is with me (Psalm 23:2-4). Other times when I act out in irritation or selfishness, I can sense the loving discipline of the Shepherd. This helps me to repent and be free of sin's shame. I find myself not ostracized, but nestled among His flock.
That Jesus is the Good Shepherd who knows His sheep should bring us confidence and comfort (see Psalm 23:1; John 10:1-18). He laid down His life for us, so we can trust Him when He uses His staff and rod.
Taken from "Our Daily Journey"
https://ymi.today/wp-content/uploads/2020/03/ODB_030320-1.jpg
613
1024
YMI
https://ymi.today/wp-content/uploads/2017/05/ymi-logo-black-3.png
YMI
2020-03-03 00:00:04
2020-02-13 17:22:28
Trusting the Shepherd