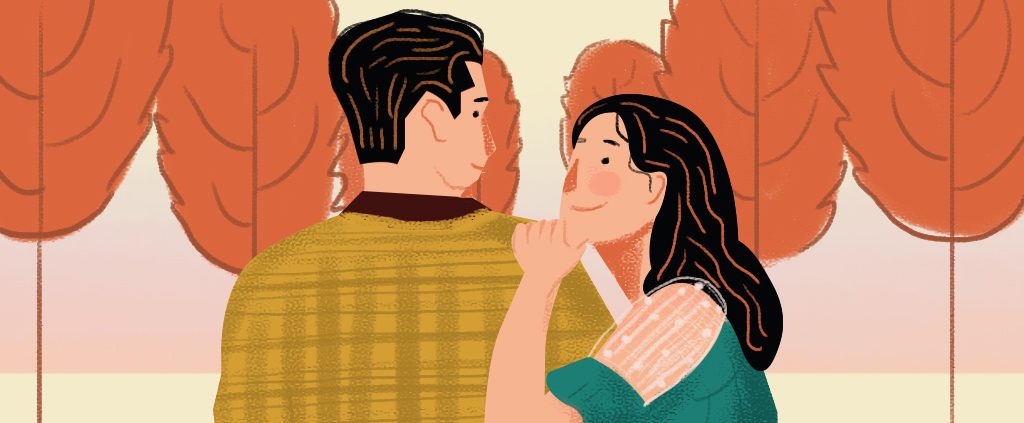 Written By John Stange, USA
John Stange lives in Langhorne, PA where he serves as the lead pastor of Core Creek Community Church. He also directs the National Mission Board (an organization focused on church planting and church health), and teaches at Cairn University. John and his wife Andrea have four children. He can be reached through his website at DesireJesus.com.
My son is a lot like me. We have similar personalities, preferences, and tastes in music—we even have the same name. One other trait we both share is staying up later than we should most nights of the week. But since we both tend to do that, we've turned it into a time to talk or hang out for a little bit before calling it a night.
Last night, our conversation centered around dating. I think he got a kick out of hearing me tell him how I tried to win over his mother. I reminded him, "You should be glad I won her over. If I didn't, we wouldn't be having this conversation right now."
One aspect of dating that we discussed was "dating with a clear conscience." I imagine that is a struggle for un-married believers of all ages. There is so much ambiguity in a relationship caught between simply "getting to know each other" and potentially planning a forever-future where you're joined together as one.
Even though Christ has enabled us to begin seeing life with His eyes, we still struggle with the pervasive presence of temptation. We're frequently tempted to take our lives in a direction that violates our conscience and produces regret.
So how can we date with a clear conscience? How can we keep our minds on Christ when we're smitten with, or attracted to, a potential future spouse?
 1. Understand who you are in Christ
Since, then, you have been raised with Christ, set your hearts on things above, where Christ is, seated at the right hand of God. Set your minds on things above, not on earthly things. For you died, and your life is now hidden with Christ in God. (Colossians 3:1-3)
When we're dating, it's particularly important to remember the new identity Christ has given us. Before knowing Him, our identity was tied to who we were in the flesh.  Now, through Christ, we have been made a new creation, with a new nature, and a new future that He has secured on our behalf.
Many couples mistakenly try to find their sense of identity in their relationship with each other, instead of their relationship with Jesus. And if that happens, any relationship we have will quickly become an unhealthy idol instead of a blessing. Overall, remembering who we are in Christ will help us see our relationships from the right perspective, and help keep our focus on honoring God in all of our ways.
2. Be selective about the diet you feed your mind
Flee the evil desires of youth and pursue righteousness, faith, love and peace, along with those who call on the Lord out of a pure heart. (2 Timothy 2:22)
We don't just feed our bodies each day, but we also feed our minds. What does your mental diet primarily consist of? Are you reading Scripture and good books, or spending hours on Instagram? Are you regularly seeking to be entertained or aroused by sensual imagery on TV, in movies, or online?
Whatever we feed our minds, we will see emerge in our life, and especially in romantic relationships. With a poor diet, we might struggle more with lust, temptation, and acting or thinking in ways that are not upright. But in the same way, if we're careful to feed our mind with God's Word, we can be quicker to redirect our thoughts and desires to what is good (Philippians 4:8). This habit remains vital, even when the relationship progresses beyond dating. I've found that always pivoting my mind's wanderings back to things of God is good for me, the health of my marriage, and the well-being of my wife!
 3. Talk about boundaries with the person you're dating
The prudent see danger and take refuge, but the simple keep going and pay the penalty. (Proverbs 22:3)
A few months into dating my wife, she was convinced I was about to break up with her. I was shocked because that was the furthest thing from my mind. She admitted to me that she noticed I didn't kiss her, hold her hand, or put my arm around her as much as I did when we first started dating, and she wanted to know why.
I guess I should have explained myself to her ahead of time, but early in our relationship, I realized we were very likely going to get married, and I was concerned that if I allowed myself to become too affectionate physically, I might fall into temptation and sin against her.
As you can imagine, she was grateful to finally learn what prompted my behavior. She still tells me that she respects the way I carried myself during our dating years, and as our relationship progressed, we were both grateful for laying out expectations early on. It kept us alert to potential temptations, and enabled us to work together to avoid them.
For Christians who truly desire to bring God glory through their lives, actions and relationships, dating can be a difficult space to navigate. But it's not impossible, and dating with a clear conscience is worth striving for. And we are blessed with God's Word and His Spirit, which equip us to live in a way that's pleasing to Him (Hebrews 13:20-21). So in all things—especially in dating—let us strive to love God by living with a clear conscience!
https://ymi.today/wp-content/uploads/2019/09/How-Can-We-Date-with-No-Regrets.jpg
613
1024
Contributor
https://ymi.today/wp-content/uploads/2017/05/ymi-logo-black-3.png
Contributor
2019-10-04 10:00:41
2019-10-02 09:26:30
How Can We Date with No Regrets?