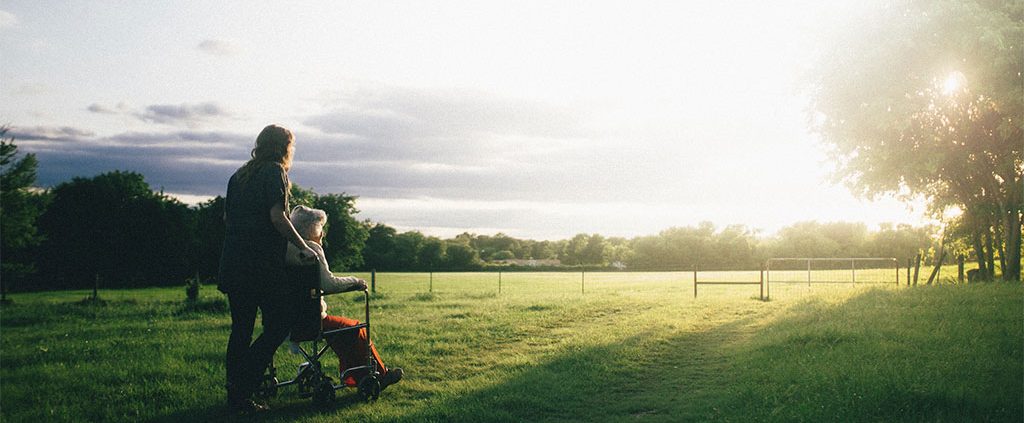 Written By Hillary Chua, Singapore
"This might reflect my bias, but why should we care about people with disabilities?"
I was leading a Bible study on disability when someone unexpectedly asked me this. My heart sank. Since my love for God motivates my love for the disability community, I assumed all Christians must feel the same. My assumption was wrong.
As a teenager, I had wondered what life would be like if I were to lose my hearing or sight. This prompted years of consuming stories by people with disabilities—to understand their world—and finally led to service in Deaf ministry as a young adult.[1] God used those formative years to prepare me for friendships within the community that I could not have anticipated. I finally understood what my blind friend meant when she said: "The reality is that most people don't care. The fact that you want to be a better ally [to our community], even when you don't know how, says a lot."
I respect my small-group member's bravery for asking what was on everyone's mind. It was a wake-up call for me. As someone who has friends with disabilities, and who studied disability rights law, I had forgotten that not everybody was familiar with, or even cared about disabilities.
"Nothing about us, without us" is a key disability rights principle. It reminds us that people with disabilities have voices that deserve to be heard. As an able-bodied person, I cannot speak on their behalf. These are just my personal reflections on loving people with disabilities, as someone who cares about their inclusion.
1. Caring about
One of my earliest lessons, from conversations with friends, was that seemingly minor oversights can have huge impacts on people with disabilities. A wheelchair-user cannot join an outing in a mall without ramps to enter. At Bible study, when people talk over each other instead of speaking slowly and taking turns, deaf newcomers cannot follow along. It hurts to be excluded, whether intentionally or not.
In a world that is overwhelmingly apathetic, we can be beacons of light by listening to the disability community's concerns and accommodating them gladly. For example, printed hymnals are inaccessible to the blind, so my friend asked our church to send her weekly lyrics in advance (which she can then download to her Braille-reader). The church did this willingly, and now my friend can participate in worship. Imagine if we had been skeptical, or had treated her request like a chore? Disabled people may raise requests for accommodation that we find unfamiliar, and it is up to us to choose whether we respond with humility or resentment.
2. Relating to
Jesus prayed for the blind to receive sight, for the paralyzed to walk, and for the deaf to hear. So when Christians see a disabled person, our first impulse may be to do the same. Yet praying for strangers to be healed, without getting to know them personally, can make people feel like projects. No one likes feeling this way.
If we think disability ministry only involves physical healing, we miss out on the opportunity to grasp the Bible's deeper message about disability. The Bible story has four stages: creation, fall, redemption, and restoration. God created us, and whether disabled or able-bodied, we all bear the image of God. We are all alike in God's eyes.
After Adam and Eve disobeyed God, however, sin corrupted God's perfect creation. Does this mean that disability is caused by sin? The disciples asked Jesus about a man who was blind from birth, "Rabbi, who sinned, this man or his parents, that he was born blind?" Jesus replied: "Neither this man nor his parents sinned . . . but this happened so that the works of God might be displayed in him" (John 9:2-3).
Jesus then restored the man's sight. However, I think Jesus meant more than physical healing when He referred to the "works of God." Jesus performed miracles to confirm His divinity and point people to the coming of God's kingdom.[2] This heavenly kingdom would restore all creation, starting with reconciling sinful hearts to God. I believe that spiritual separation from God (sin) is what Jesus ultimately sought to cure, through His victory over the cross.
Today, many people with disabilities are never healed in their lifetime. Many make peace with disability, considering it a fact of life, or claiming it as a unique identity. God lovingly formed each of us in the womb (Psalm 139:13-16) and intended for each of us to come into this world. This is a message we all need to hear, able-bodied or disabled. Though we can cherish good health, perhaps it is more important to preach that our very existence matters to the Lord, especially in a world that usually seeks to erase disability (through institutionalization, abortion, etc.).
God wants us to love people with disabilities as He created them, and strive to cure spiritual sickness before physical shortcomings. Let us not dilute the gospel message with a narrow focus on physical healing. Let us relate to people with disabilities by regarding them as equally-loved by Christ, and affirm their place in God's Kingdom.
3. Learning from
I am humbled by people with disabilities, because they know what it is like to be dependent at times and cannot hide from it like many able-bodied people attempt to do. Christianity affirms that "dignity" and "giving/receiving care" are compatible, and the community needs to know this. The blind need sighted guides to navigate unfamiliar places. The paralyzed need help getting dressed. The world champions independence, but the Bible teaches that humans are ultimately dependent. Since we are created in God's image, we derive meaning from Him alone. Scripture teaches us to "carry each other's burdens, and in this way you will fulfil the law of Christ" (Galatians 6:2).
In the Bible, weakness is not a source of shame, but a signpost towards "less of me, more of Christ". Paul wrote:
But God chose the foolish things of the world to shame the wise; God chose the weak things of the world to shame the strong. God chose the lowly things of this world and the despised things—and the things that are not—to nullify the things that are, so that no one may boast before him. (1 Corinthians 1:27-29)
We have much to learn from people with disabilities about glorifying God in our limited bodies. Dr. John Wyatt, physician and author of Matter of Life and Death, notes the significance of God coming to earth as a man upon a cross: "Sometimes we see the image of God most clearly, not in the perfect specimens of humanity, not in the Olympic athlete or the Nobel prizewinner. We see Christ in the broken, the malformed, the imperfect."[3]
Jesus described the people of His day as "ever hearing but never understanding . . . seeing but never perceiving" (Matthew 13:10-16). The deaf and blind who know Christ can listen and see better than people who are far from the truth. My prayer is that more people with disabilities will be touched by this truth.
Fellow Christian, I exhort you to care about people with disabilities, relate to them as fellow image-bearers of God, and learn biblical truths from their lives.
[1] "Deaf" with a capital "D" refers to deafness as a culture which embraces sign language, rather than a medical condition.
[2] Holcomb, Justin. "Why don't we see miracles like the apostles did?" The Gospel Coalition.
[3] Wyatt, John. Matters of Life and Death (2nd edn, IVP 2009) p.189.
https://ymi.today/wp-content/uploads/2019/06/3-Ways-the-Church-Can-Love-the-Disabled.jpg
613
1024
Contributor
https://ymi.today/wp-content/uploads/2017/05/ymi-logo-black-3.png
Contributor
2019-06-18 11:30:02
2019-06-18 12:56:16
3 Ways the Church Can Love the Disabled