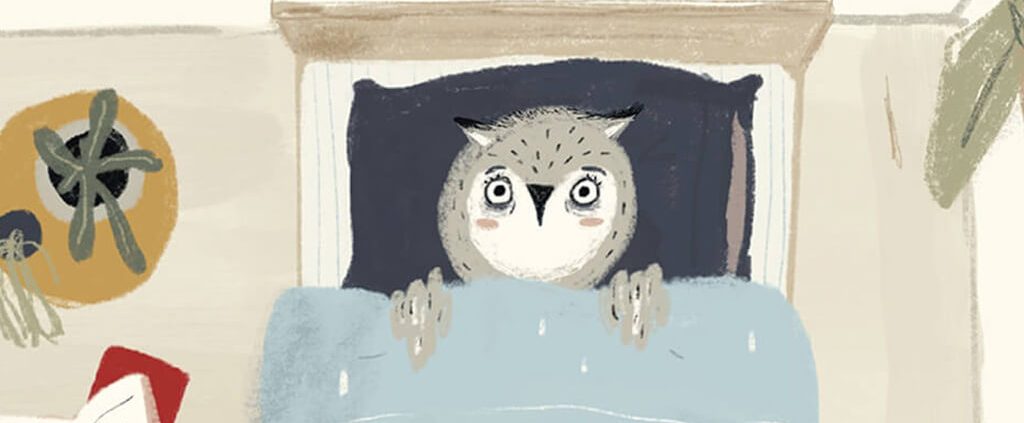 Written By Kim Cheung, China, Originally In Simplified Chinese
I had a heavy cold one Sunday night, and by nine o'clock—an unimaginably early hour—I was beginning to feel sleepy. So I hurriedly got ready for bed, and was tucked in before 10.
I thought that I could finally start catching up on my beauty sleep, which I had been short on for over a month. Instead, this was the beginning of my very first utterly sleepless night.
I tossed and turned many times. My body was tired, but my mind became more and more awake. All sorts of thoughts began harassing me, and I became anxious.
I attempted to reroute my thoughts, but was quickly overcome by all sorts of worries. Next, my anxiety began to turn into panic: there was so much to do this week, I had better get good rest; I can't afford not sleeping!
After tossing and turning on my bed countless times, I got up to look at the clock. It was close to one! I sank into deeper anxiety.
Again I tried to fall asleep, and again I had no success. When I got up again to check the time, it was already close to two o'clock. I felt myself on the verge of an emotional breakdown.
I have never had such difficulty falling asleep. It was as if I could feel the activity of my every brain cell. Even though my body was at a point of exhaustion, my consciousness refused to turn off. In desperation, I began praying for God to save me. I cried out for a long time, but heard no answer.
Fear began to envelop me. I started wondering if God had abandoned me. I could barely breathe from the great pain of sleeplessness in addition to the physical exhaustion from my cold. And yet, more painful than either was feeling as if God had abandoned me. I cried as I laid in bed, wondering in my heart: Where are you Lord? Why have you left me?
After a long, long time, I checked my phone. It was some time after six. I opened my WeChat application, and posted a status: Only when we can't sleep do we realize that sleep is a gift.
This was the first time in my life that I could not sleep for even a minute the entire night. And it is also the first time that I thought of the times where I did sleep as a blessing. I have always taken sleep for granted. I had never thought that being able to sleep is a gift as well.
But as I look back two weeks after this painful, sleepless struggle, I realize that it is a blessing from God. Here are three other lessons I learned through this experience:
1. I learned to be thankful
My greatest takeaway from this sleepless night was that sleep is great. I started thanking God every day for being able to sleep. I also realized that I had taken many things in my life for granted—being able to see, to hear, to join a long-distance race, etc.—I had never before thanked God for these things. Instead, if I was even a little displeased I would complain to Him. I thought that I deserved all this. I thought that if only I could obtain what I wanted, I would be happier. But the reality is different. All that is good and beautiful in this world is God's grace freely given to me. An unthankful heart would only rob me of joy, and cause me to fall into self-pity and bitterness.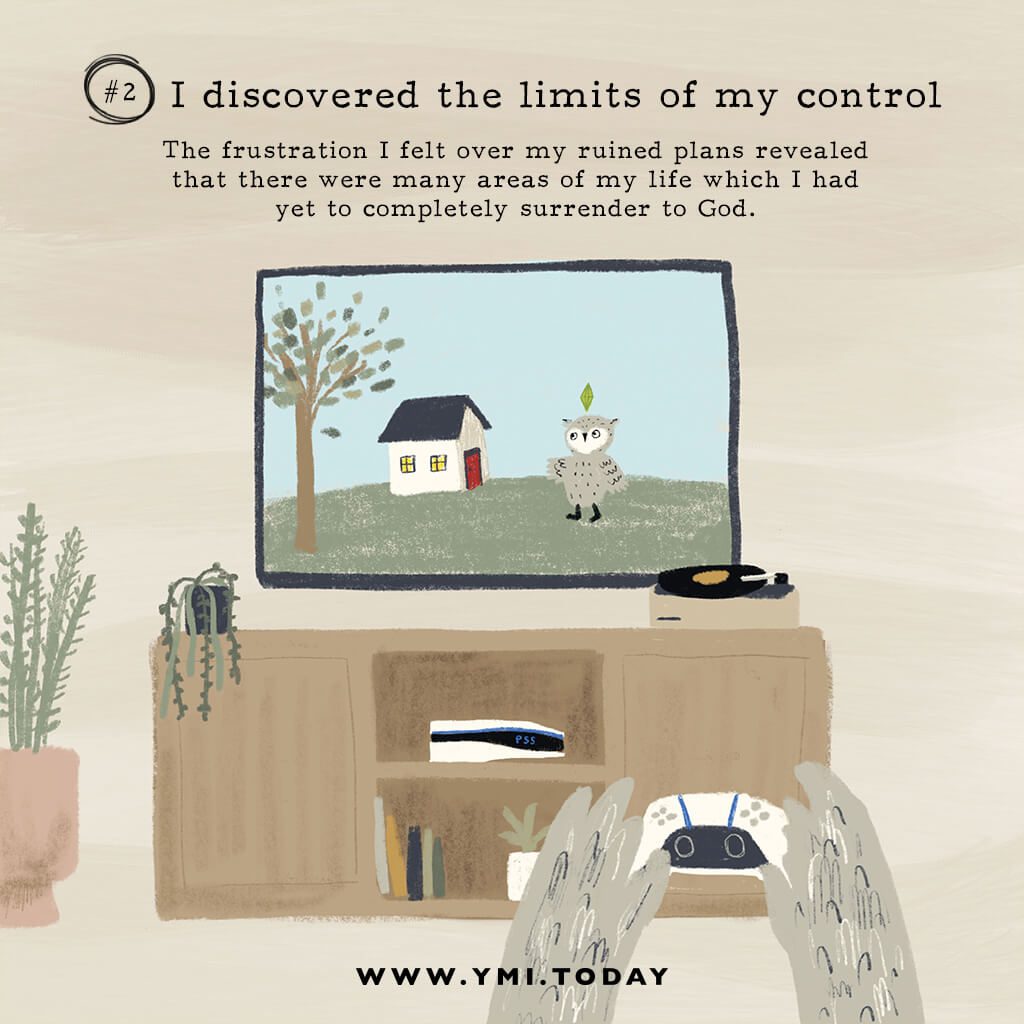 2. I discovered the limits of my control
This experience of sleeplessness has also revealed my desire for control. I thought I would get some beauty sleep, plan out my week, and that all would go according to plan. But when this did not happen, I was greatly frustrated—even feeling disappointed with God. And yet I forgot that He is in control of every part of my life:
Are not two sparrows sold for a penny? Yet not one of them will fall to the ground outside your Father's care. And even the very hairs of your head are all numbered. (Matthew 10:29-30)
When I examined my heart, I realized that while I thought of myself as someone who would follow God's will in all things, in reality I wanted to have control over every part of my life. From how to arrange my day all the way to my plans for marriage, there is not one thing which I have completely surrendered control to God.
I once listened to a sermon series on idols. In the sermon, the pastor mentioned that one of the idols we worship is "control". I never expected that God would reveal my sin of control through this experience of sleeplessness.
3. I saw that my understanding of God was based on my feelings
Because my cry was not answered in my painful sleeplessness, I was swallowed by a despair of "being abandoned by God," and I cried for a long time. And yet, God's promise for me is clearly written in the Scriptures—He will not leave me. "All those the Father gives me will come to me, and whoever comes to me I will never drive away" (John 6:37).
When I rely solely on my feelings, my faith and emotions become unstable. God wants us to trust Him based on His words, not based on ethereal feelings. He is not present only when I feel like He is present. But He is always present with me, just as He promised. Even if sometimes, during great pain, I do not feel Him, I will still grasp tightly the promises in His words—that my heavenly Father will never abandon me. I should trust His words more than I trust my own feelings.
Since then I have not had an entire sleepless night again, but there are still times when it is difficult to fall asleep. When it happens, I no longer lose control. Whether or not I can sleep, I believe that my heavenly Father is with me. He loves me. He watches over me. When I can sleep, I thank Him. When I cannot sleep, I pray. I realized that that one experiences of sleeplessness has made me less anxious, and is truly a blessing in my life.
https://ymi.today/wp-content/uploads/2019/03/when-I-cant-sleep-at-night.jpg
613
1024
Contributor
https://ymi.today/wp-content/uploads/2017/05/ymi-logo-black-3.png
Contributor
2019-03-20 10:00:10
2021-07-14 18:19:46
When I Couldn't Sleep At Night