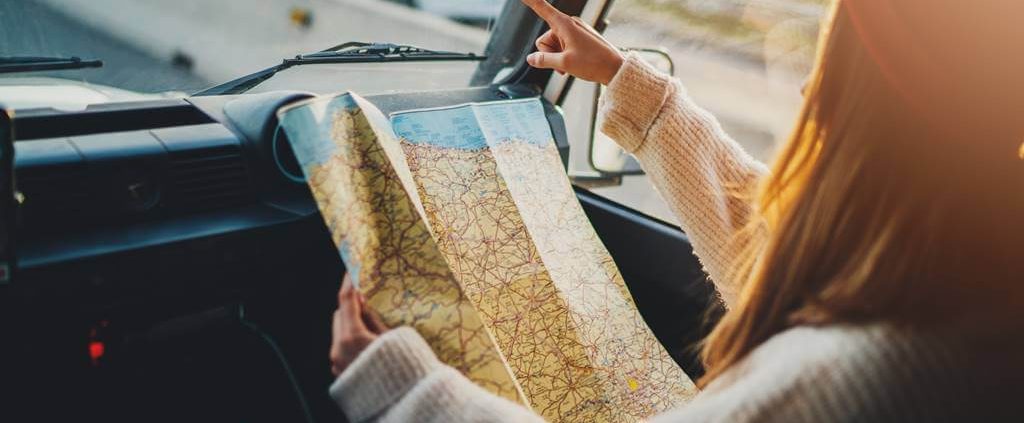 January 2, 2019
READ: Psalm 143:4–11
Show me the way I should go. Psalm 143:8
My father has always had a directional sense I've envied. He's just instinctively known where north, south, east, and west are. It's like he was born with that sense. And he's always been right. Until the night he wasn't.
That was the night my father got lost. He and my mother attended an event in an unfamiliar town and left after dark. He was convinced he knew the way back to the highway, but he didn't. He got turned around, then confused, and ultimately frustrated. My mother reassured him, "I know it's hard, but ask your phone for directions. It's okay."
For the first time in his life that I'm aware of, my seventy-six-year-old father asked for directions. From his phone.
The psalmist was a man with a wealth of life experience. But the psalms reveal moments when it appears David felt lost spiritually and emotionally. Psalm 143 contains one of those times. The great king's heart was dismayed (v. 4). He was in trouble (v. 11). So he paused and prayed, "Show me the way I should go" (v. 8). And far from counting on a phone, the psalmist cried out to the Lord, "for to you I entrust my life" (v. 8).
If the "man after [God's] own heart" (1 Samuel 13:14) felt lost from time to time, it's a given we too will need to turn to God for His direction.
— John Blase
What has caused you to feel turned around, possibly confused, maybe even frustrated these days? Why might you be resisting asking God and others for help?
Asking God for direction is more than okay—it's best.
Source: Our Daily Bread
https://ymi.today/wp-content/uploads/2019/01/ODB_020119.jpg
613
1024
YMI
https://ymi.today/wp-content/uploads/2017/05/ymi-logo-black-3.png
YMI
2019-01-02 00:00:00
2019-01-02 00:00:00
ODB: It's Good to Ask