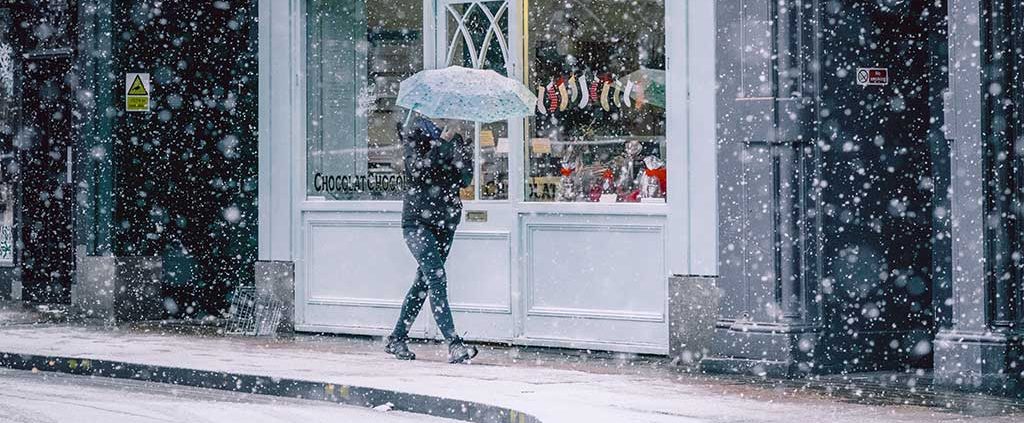 My earliest memories of Christmas were a mixture of joy and sadness. I grew up in Melbourne, Australia, where celebrating Christmas meant wearing bathing suits, eating barbecued shrimp and steak, spending the day around the backyard pool, and of course, the excitement of opening presents!
On the other hand, Christmas was also a time of the year that painfully exposed the brokenness of my family. Though the spirit of Christmas seemed present in the festively decorated shops and the wreath-bedecked streets, it somehow failed to permeate our cheerless home. At least my parents tried to tolerate each other, instead of resorting to their customary fighting.
l realized l was part of a family that couldn't embrace the season of love and goodwill to turn our dismal situation around.
Family Feud
When l started university, every year l would volunteer to work a double shift on Christmas Day at the restaurant where l waitressed. That way I could avoid spending Christmas with my parents—who didn't seem much bothered by the fact that I was avoiding them. They were occupied with their own marital problems.
After completing my university degree, l left home at 23 and moved to Cologne, Germany. My relationship with my parents worsened considerably over time, until communication between us completely broke down.
That left me alone in a foreign country, with no money, and no family to fall back on.
Instead of wallowing in despair, I dedicated the next 10 years to carving out a new life for myself in Germany without my family, which included creating new Christmas traditions.
Christmas For One
In Germany, I became a teacher and made new friends, the majority of them expatriates like myself. Every year at the beginning of the Christmas break, however, my friends traveled back to their home towns to spend the holidays with their families, and l was left alone.
Every year I told myself that l was used to being on my own, and I worked to make each approaching Christmas a memorable occasion for myself.
On my own, I embraced the traditions of a German Christmas: I visited the Christmas markets; l went sing-a-long caroling amidst a winter wonderland; I ate roast goose and baked apples. It was completely opposite to the Christmas traditions l grew up with in the southern hemisphere, yet l enjoyed discovering these aspects of German culture. While l hadn't given my life to Christ at that point of my life, l would still go to Christmas services at the local church.
Though self-pity and loneliness insisted on making their presence known, l pushed those feelings deep down and doubled my efforts to absorb the Christmas spirit.
I listened to the mellow crooning's of Bing Crosby's "White Christmas" while decorating my pine Christmas tree, and almost managed to convince myself that l was happy being by myself for the holidays.
But then Christmas day arrived. The shops were closed and the city was quiet. And it hit me that once again l was spending Christmas alone.
I began to despair of ever knowing a family that wanted me—not only at Christmas, but every day of the year. Though l wasn't a Christian at this time, l got on my knees and cried out to God in prayer for Him to give me a loving family, so that l could experience the happiness that others enjoyed at Christmas with their loved ones.
A New Family Through Jesus
God heard my pleading and my prayers. Within a couple of years after arriving in Germany, l gave my life to Him and found the family l was yearning for. I gained a heavenly Father, and l became His child (John 1:12-13). I would never be alone again.
Through the salvation and mercy of Jesus Christ, l laid the painful past of my childhood to rest and reached out to my parents a few years ago in order to try and mend our differences. We resumed communications for a while. Last year, however, my parents cut off all contact with me.
In spite of this disappointment, I still feel the love of a spiritual family. For although my parents rejected me, God took me in and adopted me as His own. I joined a church and found new brothers and sisters in Christ.
God has also blessed me with a new earthly family. He has provided me with a kind and compassionate husband, as well as very dear friends whom l love like the siblings l never had.
Together, we have made our own family memories. We have celebrated numerous Christmases and birthdays together. We have laughed during the high points of our lives and supported each other during the low points. I am truly grateful to God for bringing these beautiful people into my life.
This coming Christmas, my husband and l are hosting my best friends, who are visiting us from Berlin. This year has been particularly challenging for all of us due to health and other issues, and l look forward to taking this time to share with my friends the love and victory that Christ has given me.
I will also write to my parents and wish them a Merry Christmas. So far, they haven't responded to my attempts at communication, but l will continue to pray for them and believe that we can reconcile in the future. Until then, l entrust them to God's hands.
If you are entering this holiday season without the comfort of your loved ones, know that God is with you. Your story isn't finished yet. Hold on to that, and hold on to God.
And in the mean time, my thoughts and prayers are with you this Christmas.
https://ymi.today/wp-content/uploads/2018/12/What-Its-Like-to-Spend-Christmas-Alone.jpg
613
1024
Madeline Kalu
https://ymi.today/wp-content/uploads/2017/05/ymi-logo-black-3.png
Madeline Kalu
2018-12-13 10:00:36
2020-03-16 11:17:34
What It's Like to Spend Christmas Alone