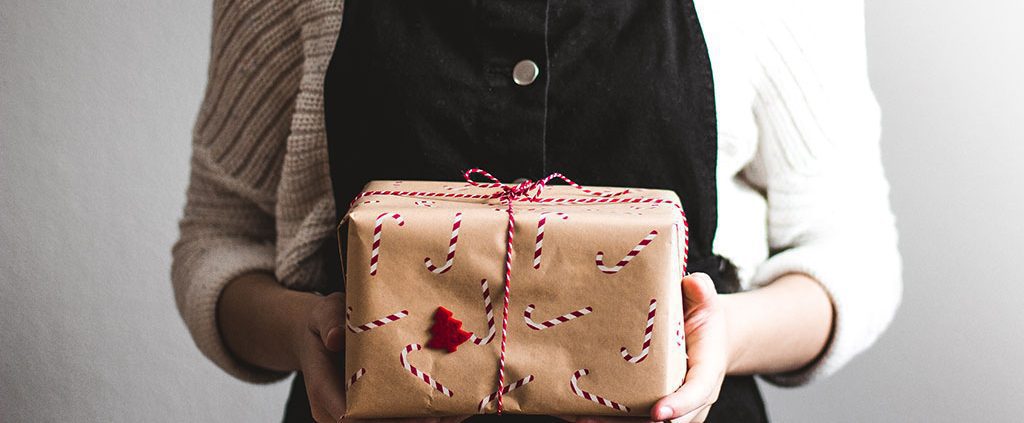 Written By Anna Chee, Singapore
It's that time of the year again when we have to think of the perfect Christmas gift for our friends! If you're thinking of giving your friends and loved ones more meaningful Christmas presents than those $1 notebooks that they might never use, look no further—here are five timeless gifts that will make Christmas infinitely more meaningful for you and your loved ones:
1. The Gift of Prayer
Our lives are filled with challenges—and sometimes the best thing we can do for ourselves and our friends, is to pray. James wrote that, "The prayer of a righteous person is powerful and effective" (James 5:16). So surely, prayer is the best gift to give a friend.
Personally, there are some prayer requests that I don't always have the courage to vocalize, and some which I believe only God can answer. Like bringing my staunchly atheist uncle to Christ.
But God knows our heart's deepest desires, even the ones that we don't express to Him. When I come to Him in prayer, I am reminded that I can trust Him with every aspect of my life—and the lives of my friends. Spending time with our friends in prayer can also be a good way to strengthen our relationship and to share in each other's burdens.
My church mates and I often share our prayer requests with each other. For instance, my friend, who's going on an overseas school trip, asked us to pray for journey mercies and God's protection. And they are in turn praying for me that God will equip me with the knowledge and wisdom needed to write this article.
Whether the challenge we're facing is big or small, we can bring them all to God. This Christmas, let's pray for our loved ones that they will know God intimately, and that God will grant the desires of their hearts in His divine way and by His divine power.
2. The Gift of Love
As Singaporeans, food holds a special place in our hearts. Our favorite past time is to eat, so in our church, we often show our love for each other through food. We would regularly buy snacks like barbecued chicken wings, barbecued pork buns, and cheese fries (*drools*) for new friends to show our love for them.
Recently, we even installed a few stoves and an oven in the kitchen of the church so we can cook more for each other. We are also planning to bake cookies on Christmas Eve to give out to the guests at our Gospel meeting on Christmas Day!
A good way to think about how you can give your loved ones the gift of love this Christmas is to think about what makes them feel loved. Try being generous with kind words and praise, or pick up your pen and write some encouraging messages for friends and family members. Remember, what makes the gift more meaningful is that personal touch!
3. The Gift of Time
To say that this year was a busy year would be an understatement. I had to sit for an important national examination at the end of the year, and the period leading up to the exams was extremely hectic. I was swept up in a maelstrom of work, work, and more work! This meant all my dates with my friends were postponed to the end of the year.
Because of this, I'm looking forward to catch up with my beloved friends and spend some #quality time with them! Spending time with our friends is a sincere way to tell them "I cherish you as a friend!"
The Christmas period may be a busy time for everyone, but if your friend's love language is quality time, you can consider volunteering with them at non-profit organizations or starting a fund-raising project for causes you are passionate about. Not only will this give you time to bond with them through the activities, you can both give back to the larger community and spread the joy of the festivities.
A few years back, my friends and I spent our holidays at a non-profit organization that prepared free meals for low-income families and foreign workers. Afterwards, we reflected that the joy radiating from their smiles when they received the meals made the blood (when I accidentally cut my finger), sweat (due to the hot, stuffy kitchen), and tears (shed when chopping onions) all worth it!
Sometimes our conversations with Christian friends may veer towards superficial topics. However, we are called to build each other up in Christ (1 Thessalonians 5:8, 11). Some fun ideas to do this are to keep each other grounded in our faith by having impromptu worship sessions, doing a Bible study together, or discussing current events from a biblical perspective. These encouragements are the perfect gift for our beloved brothers and sisters in Christ.
4. The Gift of Service
Other than blessing our friends with gifts of love, let us not forget the needy in our society who are often forgotten in the blur of our bustling lives. Jesus spent time with the poor and needy, healed their infirmities, and associated with the sinners, the despised and the outcasts. We should emulate His compassion and mercy. After all, it is more blessed to give than to receive (Acts 20:35).
Don't know where to start? Do a quick Google search to find out whether there are any non-profit organizations with gift ideas for the poor and needy. A good example of that is World Vision's Let Light Shine gift catalogue. Or you could donate to orphanages or a Salvation Army center near you.
While it's important to serve the poor, let's not forget that those closest to us could also benefit from our acts of service. For example, cooking a meal for your family, helping your dad wash his car, or running an errand for your siblings. There are many creative and practical ways we can remind our friends and family that they are important to us. Let's be a conduit of Jesus' sacrificial love this Christmas!
5. The Gift of the Gospel
Finally, I've saved the best present for last. There's no doubt that the greatest gift we can ever receive is the knowledge that Jesus died for sinners like you and me. Christmas time is the perfect opportunity to spread the Gospel.
Of course, this is not a call to scream "YOU NEED JESUS" in the faces of the people we meet or be a fiery, fanatical Bible-thumping evangelist at every opportunity, and (alas!) scare away those who have yet to know God's love.
Last year, I attended a Bible conference and was honored to meet an elderly lady preacher. She shared that she would reach out to the different people she met in her daily life, whether it was a cab driver, cashier, or cleaner, by spending time talking to them and observing their heart's needs. From there, she would slowly guide the conversation towards the Gospel and share about how Jesus can fill our heart's desires.
I was greatly inspired by her fervor for sharing the Gospel and the gentleness with which she did it—and am challenged to do the same this year!
There are many opportunities for us to spread the Gospel through our everyday conversations. The most important thing is to be sensitive to the Holy Spirit's prompting, and testify about the Good News with gentleness and respect for the other person.
Jesus gave us the greatest gift that we can ask for—salvation and a relationship with God. Let us respond by sharing His love with others and making this Christmas a meaningful one.
https://ymi.today/wp-content/uploads/2018/12/5-Gift-Ideas-For-A-Meaningful-Christmas.jpg
613
1024
Contributor
https://ymi.today/wp-content/uploads/2017/05/ymi-logo-black-3.png
Contributor
2018-12-14 10:00:55
2018-12-14 10:28:57
5 Gift Ideas For A Meaningful Christmas