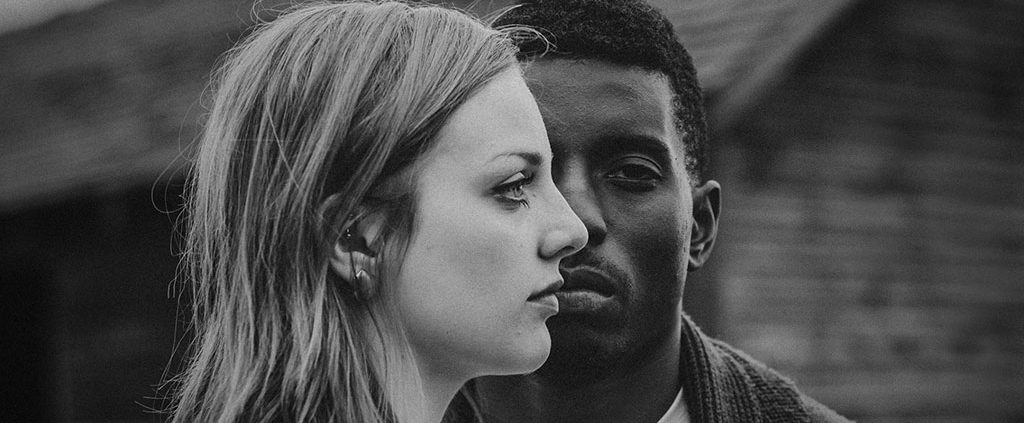 Photo By Tricia Victoria From #blacklivesmatter
Written By James Bunyan, England
James Bunyan is a bit of a fidget, to be honest. His inability to sit still tends to spill over into all sorts of areas of his life; he loves travelling, good writing, all sports (except frisbee), the sense of purpose that the gospel gives him, exotic teas and the satisfaction of peeling off a sticker all in one go. He lives in Teddington (London), where he is training to be a vicar in the Church of England. For James and his wife Lois, lockdown in London was improved by the arrival of their daughter, Galilee, who just learned to clap.
There's a short answer to this question and it is very short.
No.
A Christian cannot be racist.
A Christian cannot be racist because the whole good news of the whole Bible is wholly international in its scope, embracing every people group right across the globe equally. This good news could be summed up thus:
1. All humans, from every people, are made in the image of God
From one man he made all the nations, that they should inhabit the whole earth. (Acts 17:26a)
The Bible has a lot to say about the first human, Adam—not least that every human since has inherited his image (Genesis 5:1-3). Made in the image of God, Adam has passed on to his children an image that is marred and faded but still holds inherent dignity and value.
But one thing that the Bible has to say is that, in the beginning, God created the human race from one man. Which means, whichever ethnic group you belong to, you have common ancestry with every other ethnic group; you come from the same place, a man lovingly crafted by God.
2. All peoples can be included in the family of the church
So in Christ Jesus you are all children of God through faith, for all of you who were baptised into Christ have clothed yourselves with Christ. There is neither Jew nor Gentile, neither slave nor free, nor is there male and female, for you are all one in Christ Jesus. (Galatians 3:26-28)
It doesn't matter where you come from or what color skin you have; through faith in Jesus, you belong in God's great family, a family that He is gathering from all the nations. This doesn't mean that every person will have faith in Jesus but that any person from any people group can have faith in Jesus. Jesus didn't just die and rise again for white people.
Paul states this truth so strongly here that he almost goes so far as to say that the things that define and divide us as humans don't even matter in God's family! "There is neither Jew or Gentile,"  he says. What divides Christians is nowhere near as strong as what they have in common. You have something more substantial in common with a believer on the other side of the world than you do with your unbelieving family—faith in Christ Jesus.
3. All peoples will be worshipping Jesus round his throne
. . . there before me was a great multitude that no one could count, from every nation, tribe, people and language, standing before the throne and before the Lamb. . . And they cried out in a loud voice:

"Salvation belongs to our God,
who sits on the throne,
and to the Lamb." (Revelation 7:9-10)
At the end of time, God's great family will come together to sing the praises of the one who died and rose again to save them, and the truth is that every people group will be represented. It's going to be amazing.
This is why Christian missionaries have always travelled across the globe to find peoples that don't yet know Jesus; He deserves to have people from every nation know Him. And this is why there is something particularly beautiful about a Christian church that is truly diverse; it's a snapshot of how we'll be spending eternity.
Now with these three truths in mind, you can see that racism, any belief that one's own ethnicity or race is superior, simply has no room in the Christian religion. Whereas racism tends to overemphasize and deride the differences between peoples, the New Testament has always been revolutionary in affirming and uniting peoples from across traditional divides. It's one of the best things about the true church!
. . ."But what about the Crusades, the slave trade and the KKK?"
Given all that is above, it makes it particularly tragic that the history of Western Christendom is marked by episodes of intolerance and racism. People who have claimed the Christian religion for themselves have even tried to use the Bible to justify the belief that their own particular race is superior to others, thereby "permitting" them to carry out all kinds of atrocities against "sub-standard" peoples. "How can a Christian justify that?" you may ask.
The answer is that you cannot.
Someone may claim that they are a Christian or may act in the name of God—those people in all the above examples did. They may have an intellectual understanding of the "faith" or be churchgoers but, if they are acting in a way utterly inconsistent with the Bible's clear teaching, they are not Christian and their professions are useless.
Such faith is dead and, on the day He comes to judge, Jesus will name it as the evil that it is.
A Christian cannot be racist. . .but a racist can become Christian
Or do you not know that wrongdoers will not inherit the kingdom of God? Do not be deceived: neither the sexually immoral nor idolaters nor adulterers nor men who have sex with men nor thieves nor the greedy nor drunkards nor slanderers nor swindlers will inherit the kingdom of God. And that is what some of you were. But you were washed, you were sanctified, you were justified in the name of the Lord Jesus Christ and by the Spirit of our God. (1 Corinthians 6:9-11)
Here, Paul names a whole list of sins. The list is by no means exhaustive; they just happen to be the problems the Corinthian church seemed to be struggling with, so there's a sense in which you could insert any sin in there.
What's interesting is how strict Paul is here; there is no excuse for consistently and habitually committing these sins, nor does he even allow them to continue to "struggle" in them, committing them every now and then. He tells them that, if they are now Christian, then all these things are in their past. They have been made clean in Jesus's blood, made holy by His sacrifice and made righteous by His work. Now their whole identity has changed and there's not a trace of these old sins left.
The same offer is on the table for racists. There is no room in God's family for racism but there is room in the family for them.
We seem to have lost the word "repentance" in some modern expressions of Christianity. Christians are people who repent, who turn away from their sin and their old selves and turn anew to Jesus, His death, resurrection, and promises. It's a word that implies a dramatic break from a past that is wrong. It's the perfect word for our current discussion.
The controversial truth is that racists can be made children of God, people endowed with the very Spirit of God. But they must repent, leaving their racism at the door. There's no room for it in God's kingdom.
The stakes are high. We'll all either spend eternity singing Jesus's praises shoulder-to-shoulder with people utterly unlike us or we'll spend eternity in suffering, surrounded with people just as selfish as we are. It's our own choice.
https://ymi.today/wp-content/uploads/2018/11/Can-A-Christian-Be-Racist-1.jpg
613
1024
Contributor
https://ymi.today/wp-content/uploads/2017/05/ymi-logo-black-3.png
Contributor
2018-11-23 10:00:21
2021-01-12 15:29:35
Can A Christian Be Racist?