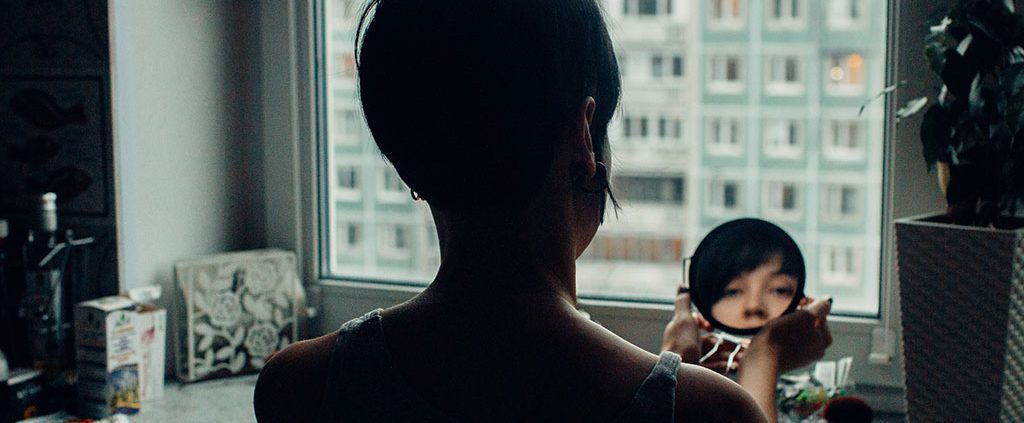 My colleagues and I were having lunch at the pantry when we saw a colleague heading for the office door with her purse.
"Where is she going?" someone in the group asked.
Another colleague answered, "Oh, she has taken half the day off to watch a Korean pop concert. She has a premium ticket."
"Wow," I said, "she really is a K-pop fan."
That exchange brought me back to years ago, when I was a teenager. At the time, I really enjoyed Korean dramas and pop music. I even idolized some of the celebrities. They seemed to have everything I wanted—looks and popularity.
I decorated my school binder with their photos. I spent pocket money on magazines and newspapers featuring them. I diligently immersed myself in details of their lives. If there had ever been an exam on details of my idols, I would have passed with flying colors.
But in addition to admiring the celebrities, I also compared myself to them. All the celebrities I liked were pretty and slim. But when I looked at myself in the mirror, I saw only an average girl. I found fault with my facial features. I was only 1.5 meters tall. I was not slim.
Soon, I started feeling dissatisfied with myself and resented my body. I thought that the celebrities were popular and well-liked because they look good.
When I read about celebrities dieting to achieve their figures, I thought—wow, I should restrict my calorie intake too! Many celebrities also endorsed slimming products and programs even though they were not fat. Moreover, whenever celebrities lost weight, fans and the media voiced concerns for their health. It seemed like the celebrities were getting even more attention and popularity when they dieted—and I thought it would be the same for me if I followed in their footsteps.
I came to believe that skinny was beautiful. While I could not change my looks or my height, I could change my weight. So even though I was already underweight, I went on a diet. But no matter how hard I tried, I could never achieve the celebrities' figures.
Furthermore, reducing my calorie intake often left me feeling moody and lethargic. When I started working, I began paying less attention to celebrities since I was busier. But I continued to restrict my diet and watch my weight.
However, things changed when I came to know the Lord personally four years ago. As a result of some family trials, I began reading God's Word fervently, and I found great comfort in it during those times. Because I was so immersed in God's Word, my interest in celebrities became a thing of the past. During this troubling time, my emotional needs were fully satisfied in God and I finally found my identity in God.
Isaiah 43:7, for example, reminded me that we are created for God's glory. The purpose of my existence was for God's glory! I may not be as beautiful as the celebrities, or the smartest, or the best at anything I do, but that didn't matter, because my purpose is found in Christ!
I also learned from 1 Corinthians 6:19-20 that my body is the temple of the Holy Spirit. I am not my own, and my body belongs to God. I am to steward it well because it is a dwelling place for the Lord. This means eating a balanced diet to keep my body healthy.
Gradually, I learned to accept my looks, because I know that God created me and is well-pleased with me. He does not compare me with any celebrity. In fact, He loves me so much that nothing can separate me from His love (Romans 8:35)!
When I recently read about the increasing number of suicides among K-pop stars, I could imagine the darkness they faced—the endless comparisons, the industry pressures, the social media critics. Nobody wants to commit suicide.
But I also remembered the lyrics to a children's Sunday school song, "With Christ in the vessel we can smile at the storm, smile at the storm." They reminded me that in our darkest hour, we can cry out to the Lord who does not forsake us or leave us to deal with our own problems, and He will turn our darkness into light (Isaiah 42:16). If only those K-Pop stars could have known how much God loved and cherished them!
Comparison is a terrible thing. It made me miserable during my teenage years and prevented me from fulfilling God's purpose in my life. But now I'm able to see that the celebrities that I so admired will inevitably grow old. Their physical beauty and admirable figures fade away. But God's purpose for us has eternal value. The attention and love that I sought for does not come from looking beautiful, but is actually found in Christ alone.
Instead of chasing after celebrities and physical beauty, I now try to spend my time wisely by reading God's Word wholeheartedly so that I can continually learn more about Him. My pursuit has changed from popular songs to songs of everlasting praise. God was my great comfort and joy in my darkest days, and the joy of the Lord shall continue to be my strength and my shield forever (Psalm 28:7). My heart has found rest in Him.
https://ymi.today/wp-content/uploads/2018/09/I-Thought-I-Needed-To-Be-Beautiful.jpg
613
1024
Agnes Lee
https://ymi.today/wp-content/uploads/2017/05/ymi-logo-black-3.png
Agnes Lee
2018-09-03 10:00:48
2020-02-05 16:39:46
I Thought I Needed To Be Beautiful