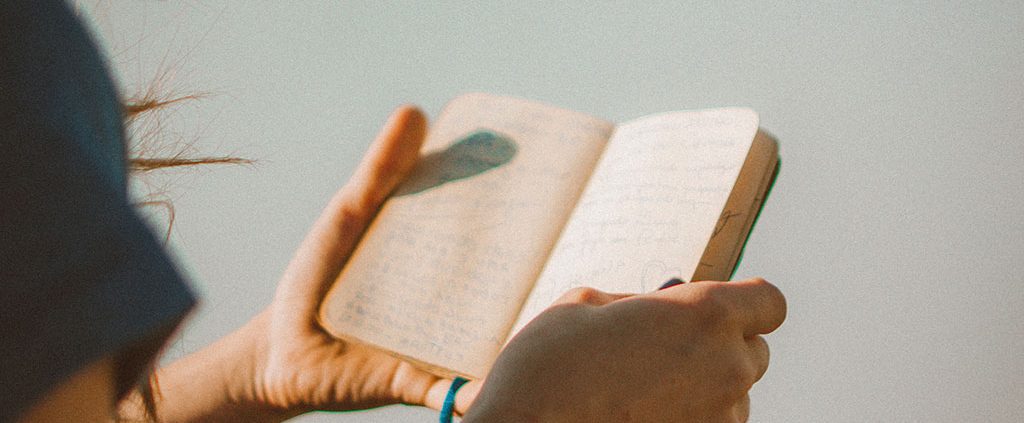 Written By Tan Chew Suan
Chew Suan got to know Singapore Youth For Christ in her teens and now serves as a full-time staff in Teaching Ministry. She counts it a great privilege to devote her time to the studying and teaching of God's Word for the purpose of equipping gospel workers.
"I always seem to come back to square one."
That was what I said to my leader many years back, while a university student serving as a youth ministry volunteer. I have wept a copious amount of tears in youth camps while listening to preachers or our youth leaders challenge us about our Christian growth.
But, after a few weeks, the tears dry up, the routines of life set in, the messages and challenges become a fading memory, the recently started spiritual disciplines become harder to maintain, and I go right back to where I had started.
These cycles of emotional response, resolutions made, resolutions broken, left me tired and discouraged. It seemed so hard to live the Christian life, let alone grow as a Christian. Even the very basics of reading the Bible and prayer in a Christian life were a constant struggle. There were so many demands upon my time: classes, homework, family, friends, school activities, church activities. At the end of the day, I was just too drained to read my Bible or to pray. Furthermore, even if I did maintain my daily Bible reading for a while, I did not see much growth in my Bible knowledge or in my Christian character. I was back, as it seemed, to square one.
Is Christian growth a hopeless endeavor? Not according to the apostle Peter in 2 Peter 1:3-8. In fact, what Peter wrote in this passage gives me great assurance that Christian growth is not only possible, but unavoidable, if I were to heed what he wrote.
1. Jesus empowers me to live a godly life
"His divine power has given us everything we need for a godly life through our knowledge of Him who called us by His own glory and goodness" (2 Peter 1:3).
In my struggle to grow as a Christian, there are times when I think I cannot change, especially when I struggle with the same sin again and again. But Peter's assurance to me is that I can, but not because of me, but because of Him, who has called me into a relationship with Him. He is none other than Jesus our Lord (1:2). If I look to myself for my own growth, then I must confess I do not have the power within myself to change. But Peter exhorts us to look to Jesus' empowerment.
Christian growth is not only possible, this verse says it is unavoidable if we continue to stay in relationship with Jesus. There is no excuse for not growing. Jesus' divine power has given me everything I need to live a godly life; He has not left out anything, but has given us everything necessary for our growth. While Peter did not list for us what these things are, we can have a sense of what these things may include by looking at Ephesians 6:10-18. In the passage, Paul begins by urging the Ephesians to "be strong in the Lord and in his mighty power" (Eph 6:10). So what has the Lord provided for the Christians to make them strong? It is the armor of God which includes: belt of truth, breastplate of righteousness, gospel of peace, shield of faith, helmet of salvation, word of God, and prayer.
If I am to grow, first and foremost, I need to put my trust in Jesus, not just for salvation, but for sanctification—my becoming holy—as well. I need to know that my power to change comes from Him and not from me, and thus I need to constantly depend upon Him in prayers and He empowers me.
2. Jesus expects me to put in the hard work to live a godly life
"For this very reason, make every effort to add to your faith goodness . . ." (2 Peter 1:5)
I wish Jesus would just zap me and grant me instant godliness. I want to increase in my knowledge of Him, but I am not prepared to put in hours of studying the Bible. I want self-control, but when temptations come, I fall right in. I want perseverance, but I try to get out of a difficult situation as soon as possible. I want to be loving, but I avoid people I dislike as much as possible.
I want godliness without having to make the effort to be godly.
I would have thought, since Jesus empowers me, I could let go and let Him do the work. But Peter tells me otherwise. For the very reason that I have Jesus' empowerment and His promises to enable me to live a godly life (2 Peter 1:3–4), all the more I should make the effort to live a godly life.
Knowing that I have Jesus' empowerment becomes the motivation to exert effort, because my effort by His empowerment will not be futile, but will produce a godly life. Why am I so stuck in my Christian growth? I want the growth without the growing process; I want the results without the effort.
But that is not how Jesus' empowerment works. When He empowers me, I exert effort to grow. In fact, His empowering includes enabling me to exert the effort that is crucial for my growth. Philippians 2:12–13 captures this balance well, ". . . continue to work out your salvation with fear and trembling, for it is God who works in you to will and to act in order to fulfill His good purpose."
I know that when I trust His word and pray for His help, He gives me a yearning for His word that makes me keep to the discipline of reading the Bible despite my tiredness, a greater willingness to set aside time for it, as well as a growing love for others and willingness to serve despite myself. I attribute it to the work of the Spirit, or as in the verse, God working in me to will and to act.
3. Jesus ensures my life will be effective and productive
"For if you possess these qualities in increasing measure, they will keep you from being ineffective and unproductive in your knowledge of our Lord Jesus Christ" (2 Peter 1:8).
Christian growth is for the long haul. The qualities of goodness, knowledge, self-control, perseverance, godliness, brotherly kindness and love are to be worked out in my life over and over again and as Peter says, in increasing measure. This will take time.
Recently, I met my distant niece whom I had not seen for about seven years. I marveled at how she had grown, from a young girl to a young lady. This was because the lapse of seven years had made her growth very evident. The youth ministry leader whom I cried out to said to me that though I might move up and down in my Christian growth—three steps forward, two steps back—I would not go back to square one. The growth might not be very evident in a particular year, since it would just be a step forward, but now that I have lived for another twenty-five years, I would have grown twenty-five steps forward.
From my vantage point now, my growth is a lot more evident. Peter's assurance is that as long as we keep working on these qualities and growing in them, we will be fruitful and productive. There will be no end to our growth until we reach the end.
How do I become unstuck in my Christian growth? I believe that when Jesus said He has given me everything I need for my growth, He has. Based on this confidence, I work hard at the qualities He told me to. I am going to struggle many times, fail at many points and seemingly get stuck at "square one." But I am going to keep trying, so that I may keep growing.
The Christian life is not a joyless and fruitless struggle. The growth may not be perceptible at a particular point in time, but I know when I look back years from then, I am going to discover my life has been useful and fruitful, because He has promised so (2 Peter 1:4).
https://ymi.today/wp-content/uploads/2018/05/Why-am-I-so-stuck-in-my-growth-as-a-Christian.jpg
613
1024
Contributor
https://ymi.today/wp-content/uploads/2017/05/ymi-logo-black-3.png
Contributor
2018-05-04 09:45:55
2018-05-04 10:02:18
Why Am I So Stuck In My Growth As A Christian?