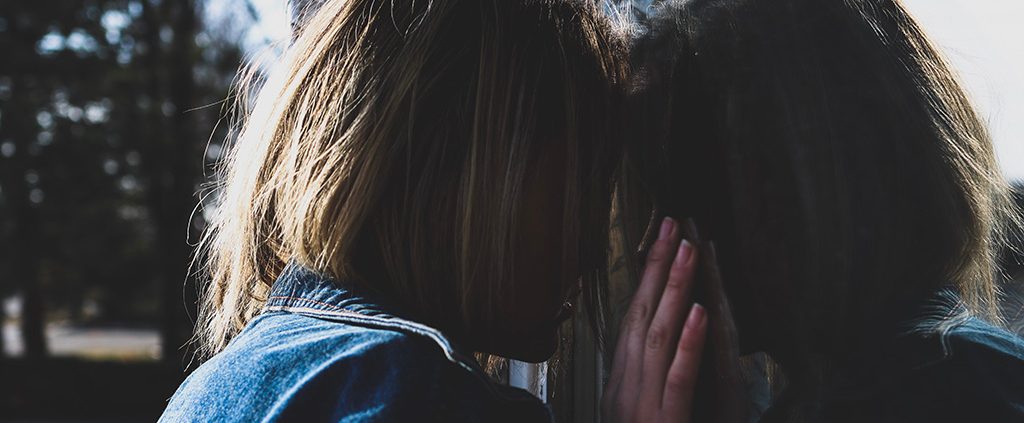 Written By Tafadzwa Mutogo, Australia
I felt betrayed. Maybe God had forgotten about me? How could He let grief wreak such havoc on my family? It just didn't make sense. I, like everyone else in the family, had believed for so many months that my mother would get better. That she would have a miraculous recovery, and everything would return to normal. But as the days stretched longer, with no sign of any change, I knew my twenty-first year wasn't going to turn out the way I had imagined.
I sat snug against the corner of the campus shuttle, staring blankly out toward the mountains. The brokenness I suffered burrowed deep into the cracks of my soul. Questions popped into my head that I couldn't answer. "Why was this happening?", "Had I not prayed enough?", "Where was God?"
No answer could calm the storm raging within me. I had suffered a terrible loss. Though I hadn't forgotten that God loved me, it was hard to see that in this terrible season. The emotional storm I was in clouded any hint of God's light.
When we encounter abrupt pain and loss, we inevitably question, why? Throughout my life, I have experienced many instances of hurt. Each time I think my broken heart is finally healing, something else happens to break it again. This time it was my mother's death.
How could God allow this to happen? How could His good love bring such aching hurt? How can I find peace again?
Looking for answers
Like any other person seeking answers, I took to the Internet, rummaging through any information I could lay my hands on. But nothing seemed able to bring peace to my confused mind.
"Fifty best romantic movies" and "How to find the perfect guy" were some of the results on my screen. But they were meaningless to me. My heart wanted something deeper. I needed more than mere human love, but I was looking for divine answers in all the wrong places.
The lack of answers only increased my angst and confusion. I tried to ignore the questions. I distanced myself from loved ones, afraid of being hurt again. I fell deeper and deeper into anguish and pain, unable to see the goodness of God.
Utterly helpless, I finally cried out to Him, hoping for some kind of message written in the clouds, or an angel to carry me out of my misery, or anything, really, any sign to see me through the pain.
And He answered.
But not in the manner I had imagined. Not the spectacular declaration of love I was hoping for.
He was more subtle. He gently placed the book of Ruth upon my heart.
"No, that can't be it!" I thought to myself as I skimmed over the pages of the well-known book. A book I had read countless times. I knew how the story went, the romance of Ruth and Boaz. The "relationship goals" for every Christian.
I wanted to know if God still loved me in this tough season. I didn't want relationship advice.
Eventually, I gave in to His whispers. Reluctantly opening the book, I started reading.
God's persistent love
What I found was my life story spread across the pages. I was like Naomi. She too was familiar with grief. Naomi and her family had to leave their lives behind when their homeland was struck by a famine. While living in a foreign land, her husband and sons all passed away, leaving her with two daughters-in-law. She became bitter against the Lord for the calamity that had befallen her. On hearing that the famine had ended, Naomi decided to return to her homeland alone, and urged her daughters-in-law to leave her and find their own families.
I could relate to that. Loving someone meant being open to grief and brokenness, and I had had enough of that. No wonder Naomi pushed her daughters-in-law away. The prospect of watching her two daughters-in-law waste their lives away caring for an old widow with neither hope nor future was too painful to bear. She would rather close her heart and be alone.
"But Ruth replied, 'Don't urge me to leave you or to turn back from you. Where you go I will go, and where you stay I will stay. Your people will be my people and your God my God. Where you die I will die, and there I will be buried. May the Lord deal with me, be it ever so severely, if anything but death separates you and me.' When Naomi realized that Ruth was determined to go with her, she stopped urging her" (Ruth 1:16–18).
Ruth was persistent and faithful to Naomi. And immediately, I was reminded of the nature of God's love. I knew, beyond a doubt, that God was determined to walk with me through whatever seasons of life I had to endure. Ruth's loyalty toward Naomi, and her selfless commitment to love someone at her angriest, saddest, most desperate and loneliest point was for me the face of God's goodness and mercy. It didn't matter that I was bitter toward Him. God was determined to love me.
After my mother's death, I had become apathetic toward my relationship with God, even though I still confessed Him as Creator. But in reading that first chapter of Ruth, I re-discovered the relentlessness of God's love, something I had somehow overlooked in my season of hurting.
"Be strong and courageous. Do not be afraid or terrified because of [your enemies], for the Lord your God goes with you; He will never leave you nor forsake you" (Deuteronomy 31:6).
God's love is relentless.
In the depths of my despair, I had felt utterly alone. I had forgotten that God never leaves. I had spent countless hours questioning His love, forgetting that His love doesn't change.
"To the One who remembered us in our low estate, His love endures forever" (Psalm 136:23).
But even when my whole world had shifted, His love remained. His love was constant, persistent in the face of my anger.
Ruth taught me a valuable lesson, a lesson I go back to whenever I start feeling alone. I hold on to its reminder whenever doubts begin to rise up.
I rest in knowing God's love is undaunted by our brokenness.
"For I am convinced that neither death nor life, neither angels nor demons, neither the present nor the future, nor any powers, neither height nor depth, nor anything else in all creation, will be able to separate us from the love of God that is in Christ Jesus our Lord." (Romans 8:38–39)
Being reminded of God's persistent love brought me peace when I was struggling in life's deep waters. I don't have the strength to walk the journey alone, but I know God is with me.
https://ymi.today/wp-content/uploads/2018/04/The-Surprising-Way-God-Spoke-To-Me-In-My-Grief.jpg
613
1024
Contributor
https://ymi.today/wp-content/uploads/2017/05/ymi-logo-black-3.png
Contributor
2018-04-07 10:00:20
2018-03-28 14:07:07
The Surprising Way God Spoke To Me In My Grief