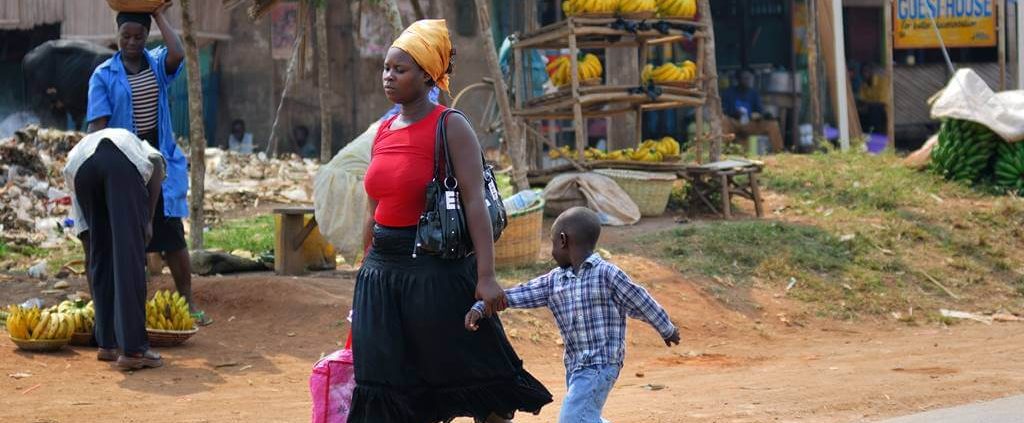 December 29, 2017
READ: Hebrews 4:14-16
We will find grace to help us when we need it most (v.16).
After a traumatic situation forced my son and me to flee the neighbourhood in Uganda where we'd had a home for more than six years, we found ourselves suddenly thrust into a difficult season of wandering and searching.
Though the Lord sustained us, upon reflection I'm certain I would have pressed through that time of struggle (and others) with greater strength and peace if had I turned more regularly to the Scriptures and meditated on passages such as Hebrews 4:14-16.
In that text, we're given a call to hold "firmly to what we believe" by reflecting on our great High Priest, Jesus Christ "who has entered heaven" (v.14), there ruling all of creation with the Father.
But Jesus' rule is not like that of a harsh authoritarian as we might be tempted to view Him when we're facing painful times. To the contrary, He's the Son of God who came to earth fully human and "faced all of the same testings we do, yet he did not sin". Our High Priest "understands our weaknesses", yet still invites us to come "boldly to the throne of our gracious God" (vv.15-16).
What an extraordinarily loving Father we have! Far from condemning or rejecting us for our sins and weaknesses, He invites us to confidently approach Him and experience the joy and comfort of His presence.
It's at the throne of our compassionate and loving High Priest that "we will receive his mercy, and . . . find grace to help us when we need it most" (v.16).
The Lord generously makes freely available His kindness, forgiveness and sustaining grace to us. He's for us, not against us, and He rewards those who "sincerely seek him" (Hebrews 11:6).
Jesus invites us to approach His throne. Will you go there and join Him?
—Roxanne Robbins
365-day plan: Revelation 1:1-20
MORE
Read Matthew 7:7 and consider what it reveals about seeking after God in prayer.
NEXT
How have you been sincerely seeking God? What needs will you bring as you boldly approach His throne?
https://ymi.today/wp-content/uploads/2017/12/ODJ_291217.jpg
613
1024
YMI
https://ymi.today/wp-content/uploads/2017/05/ymi-logo-black-3.png
YMI
2017-12-29 00:00:15
2017-12-29 00:00:15
ODJ: He Understands