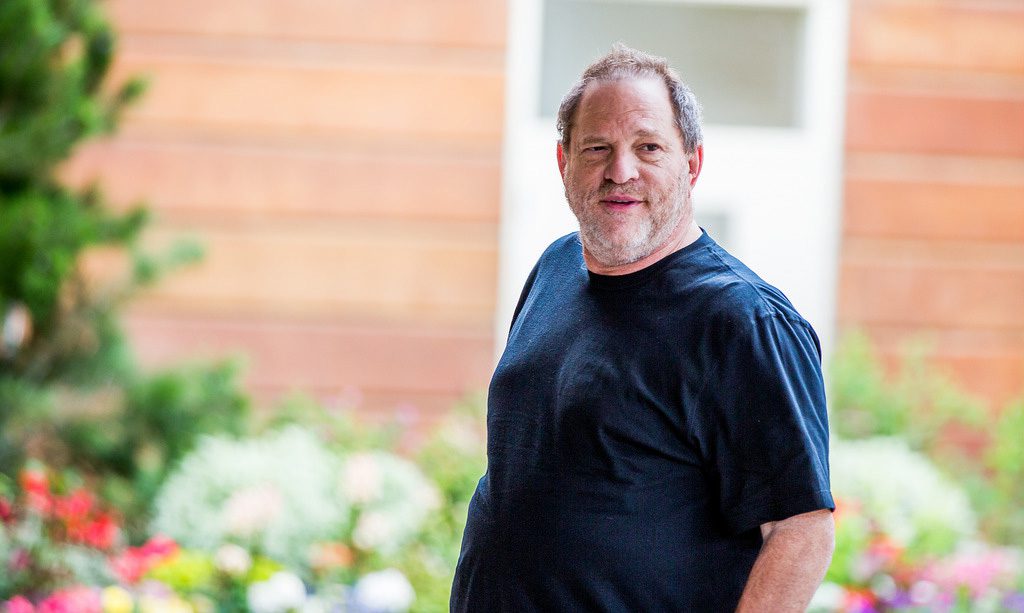 Photo credit: Thomas Hawk via Foter.com / CC BY-NC
Google the name "Harvey" today and you'll immediately get a deluge of negative articles about Harvey Weinstein—previously celebrated but now disgraced American media mogul.
Weinstein's nightmare started a month ago, when allegations of sexual harassment against him by several women, including actresses Ashley Judd and Rose McGowan, came to light in a New York Times article.
Since then, more than 90 women have stepped forward to accuse Weinstein of rape, sexual harassment, or assault starting from the 1970s. And the allegations show no signs of abating.
The spectacular fall from grace of entertainment company Miramax's founder has triggered a flurry of articles about the power dynamic of the casting couch and systemic abuse of women in Hollywood. And the backlash against Weinstein has been immense.
Not only has he suffered professionally—he has been sacked by the board of his company, expelled by The Academy of Motion Picture Arts and Sciences, and kicked out of the Producers Guild of America and the British Academy of Film and Television Arts, among other things—but his personal life has taken a big hit as well. His wife, Georgina Chapman, has announced that she would divorce him, saying that her heart "breaks for all the women who have suffered tremendous pain because of these unforgivable actions".
Weinstein has been called "a monster" and a "beast", and the shocking allegations about his unbecoming behavior, if true, seem to warrant only one appropriate response: condemnation. Those who have tried to make jokes about the saga—like English talk show host James Corden and Britain's Environment secretary Michael Gove—have been slammed for being insensitive and making light of the situation.
Sure, it's hard to sympathize with a man who—if all this is indeed true—has for decades abused his power and gotten away scot-free with his actions against women.
But in a Telegraph article, writer Laura Bates offered an interesting perspective. "Harvey Weinstein is not a 'beast' or a 'monster'," she wrote. "He is a man who has behaved like many other powerful men. The only difference is that Weinstein's alleged offences have finally, after decades of shameful silence, emerged into the public eye. But thousands of men like him continue to operate with impunity."
It's true, isn't it? Weinstein is not the only who may be guilty of such misdeeds. In recent weeks, allegations against other high-profile figures in Hollywood, like Dustin Hoffman, Kevin Spacey, and Steven Seagal, have also come to light.
If there is anything to learn from such cases, it's this: regardless of how powerful or important we are, our sins will find us out eventually—if not in this lifetime, then in eternity when we face God. Ecclesiastes 12:14 says, "For God will bring every deed into judgment, including every hidden thing, whether it is good or evil."
In a way, this is both comforting and disturbing. It is comforting, because it means that even those who have managed to keep their misdeeds hidden from the public eye will ultimately face judgment from the ultimate judge. But it is also disturbing, because it means that every one of us will be called by God to account for our actions—no one is excused and no one is exempted.
So, perhaps, it's wise if we—instead of pointing the accusing finger and casting stones at those who have fallen from grace—put in more effort to make sure our lives are in check. After all, what if we were in Weinstein's shoes? What if one day you woke up to see all your past sins suddenly uncovered and put under the spotlight for the world to see? Would that make any difference to the way we respond to Weinstein now?
We could take a leaf out of actress Ashley Judd's (one of the first victims who came out to accuse him) book. When asked in a television interview with ABC news about what she would say to Weinstein today, even as he continues to deny the allegations, she responded with a message full of grace: "I love you, and I understand that you are sick and suffering. And there is help for a guy like you, too, and it's entirely up to you to get that help."
You see, though the extent of our sinfulness may differ, we all are sick and suffering. And we all need help (Romans 3:23-24).
https://ymi.today/wp-content/uploads/2017/11/Harvey-Weinstein-Monster-or-One-of-us.jpg
613
1024
Joanna Hor
https://ymi.today/wp-content/uploads/2017/05/ymi-logo-black-3.png
Joanna Hor
2017-11-07 10:45:27
2018-06-20 14:13:02
Harvey Weinstein: Monster or One of us?