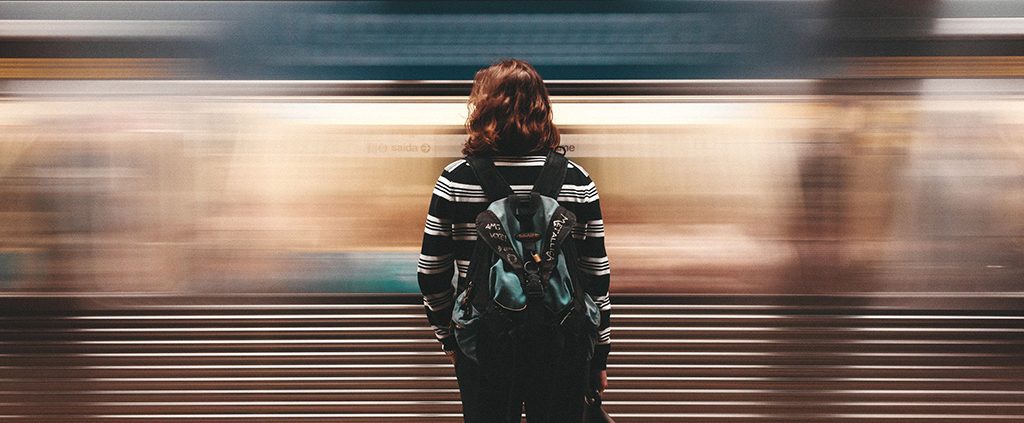 We live in a society of instantaneous information, fast-food, and the automated everything. There is little choice but to become tech-savvy, productive, as well as highly efficient. The downside for a generation like ours is that even a five-minute wait may be unbearable.
So we find things to do while we wait. Waiting for a bus? Queuing for lunch? Time to check your email and refresh that Facebook feed. The problem comes when there's nothing to distract ourselves while we wait. This makes waiting an absolute pain.
Yet, aren't we always waiting for something? Like the single waiting for a God-fearing spouse. The anxious student waiting for her university entrance results. The young man in National Service waiting for his release date so he can go back to civilian life and grow his hair out again. Married couples waiting for their first child.
It has been 16 years now since I first heard God's call to serve Him in the mission field. This call has been affirmed by church leaders, prophesied by youth camp speakers and reinforced during my own quiet time with the Lord. Yet here I am, stay-home mum to a toddler in my home country, married to a would-be pastor who will have to fulfil a four-year bond upon graduation from the seminary.
To be honest, the wait is frustrating. Even though I know none of us in the family is ready for the field, I still can't wait to be sent. Every year, our church has "Missions Month" and the speaker invariably calls for a response on the last Sunday of the month. As a youth, I used to run down to the altar with my hands raised. In recent years, I have walked to the front in quiet obedience, all the time asking, "When Lord, when?"
This year went very differently. I decided not to step forward, after reflecting on a couple of lessons God was teaching me about waiting:
1. Waiting is for every Christian
As difficult as waiting may be, all of us are called to wait.
We are all passing through our earthly lives as pilgrims, waiting to be taken home to that eternal resting place Jesus promised to bring us to. But this time of waiting is not to be an idle one. Instead, Jesus commands us to make disciples and accompany the Holy Spirit in doing the Father's work.
A single missionary I lived with for a season while serving in Thailand recently celebrated her 60th birthday in Singapore. Whenever she's asked why she isn't married, she simply replies that God might still be preparing her to be the best bride—and if not in this lifetime, then for an eternity with her Lord in Heaven.
But instead of sitting around, she's someone who exemplifies the saying "never waste a single moment". She wakes up at five every morning to pray and prepare breakfast before going on her rounds to visit the villagers. She goes about the Lord's business faithfully—discipling, praying and serving those around her.
While waiting for the fulfilment of our human desires, why not eagerly pursue the things upon our Heavenly Father's heart? For most of us who have been believers for some time, it could mean investing time to conduct Bible study, counsel young believers or even mentor the youth in our church.
2. Waiting is commendable
Waiting at the feet of the Lord gives Him pleasure—which is what Mary did while Martha busied herself in the kitchen. Jesus said that Mary had chosen what is good and that would not be taken from her. This I believe, refers to the words of the Lord Jesus, God Himself.
We all wait upon the Lord differently. While some prefer to scribble in their leather-bound journals, others plug-in and listen to Bible passages on the go. Whether you are the type to pray in a quiet room or while you prepare dinner for your family, what matters most is waiting on the Lord. His words have life, and in receiving them, we will experience much joy.
In observing godly sisters waiting for a child, I'm put to shame by their display of faith in God. Rather than choosing to get angry or blame Him, they instead fully depend on Him to give them strength as they wait. I see how God rewards their time spent with Him and how He personally ministers to them in their tears, giving them immeasurable joy from His word.
3. God Waits Too
God Himself is waiting for us to come to repentance. 2 Peter 3:9 tells us that "The Lord is not slow in keeping his promise, as some understand slowness. Instead he is patient with you, not wanting anyone to perish, but everyone to come to repentance."
So this month, instead of asking God "when", I learned to ask Him "why" instead—Why am I still here? That's when I realized that the Lord a role for me now, right where I am. There's still my extended family I have yet to reach out to. The youth in my home church and my ministry to fellow young mothers. The foreigners in seminary I ought to welcome into my home. And so many more.
For those of us waiting for whatever it might be, may I encourage you with this: don't wait, because God has work cut out for you right now.
https://ymi.today/wp-content/uploads/2017/09/Why-Must-I-Wait.jpg
613
1024
Amy Ji
https://ymi.today/wp-content/uploads/2017/05/ymi-logo-black-3.png
Amy Ji
2017-09-14 10:00:45
2017-09-12 09:34:29
Why Must I Wait?