Written By Callie Opper, USA
For American Christian hip hop and spoken word artist, Propaganda (or Prop), who is in his 30s, his rap music journey began way back in the neighborhood he grew up—a largely Mexican American neighborhood. At a young age, he realized he was different.
"I was this one black kid in a white neighborhood," Prop says. "I felt like I didn't belong, the wrong color, in the wrong neighborhood." Besides the color of his skin, there was another reason that made Prop stick out: he loved to draw. This was unusual in a community where most boys found it more beneficial for their safety and well-being to dabble in gang life.
This feeling of not belonging eventually helped him to find his identity in God; his love for drawing subsequently spawned his love for hip hop, rap, and graffiti.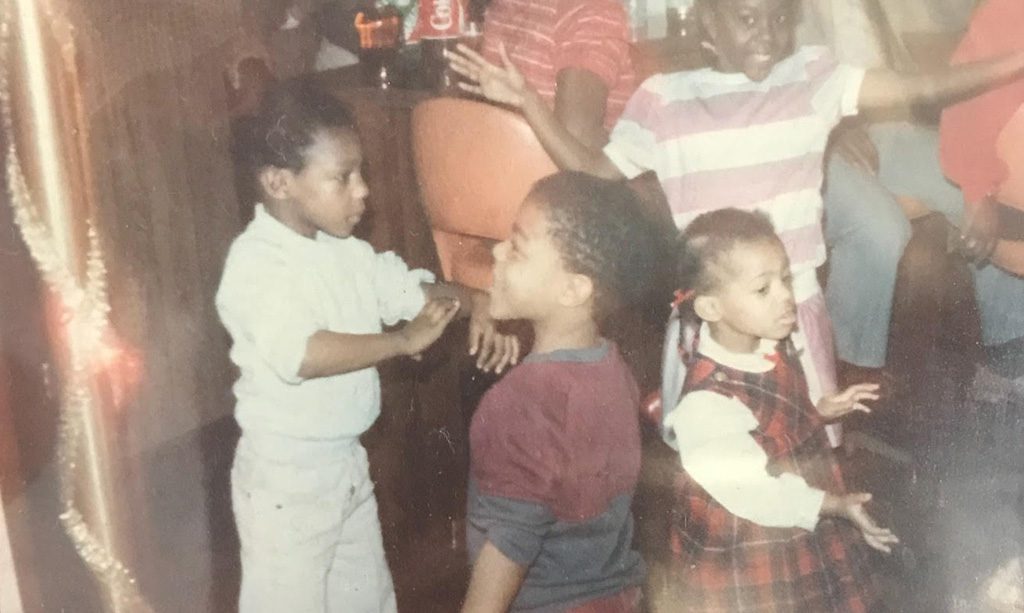 Today, Prop, whose real name is Jason Emmanuel Petty, is known and respected not just for his talent and creativity as an artist, but also for his deep love for God and others, and his passion for race and justice.
These passions are clearly seen in his four albums released through Humble Beast Records, a non-profit organization that describes itself as "a family of creatives, pastors, writers, theologians, and musicians who leverage their talents to see the Gospel go out into the community and transform lives". Besides Prop, it is also home to other Christian artists like Beautiful Eulogy, Sho Baraka, Jackie Hill Perry and Alert312.
On June 30, Prop released his most recent album, Crooked, which is available for download.
Humble beginnings
"I became a Christian really through good youth ministry," Prop tells YMI in an email interview. "Somewhere in middle school, via a combination of my parents' conversion and impact from my youth leaders, I was able to see really great examples of real people having real-life change that made me start to believe."
In high school, he was given the name of Propaganda by his cousin due to his love of visual arts, history, poetry, and evangelism. "I was so fascinated with the culture of hip-hop and its musical expression," Prop says. "It sat in the same street of black music I grew up with—being narrative, emotional and uplifting."
But ask Prop what made him decide to venture into "gospel rap" and he quickly says that he doesn't think there needs to be a distinction between hip hop and Christian hip hop. "I made no conscious effort to make 'Gospel Rap' because as far as I was concerned, there was no such thing," Prop says. "All rappers had a worldview, I just rapped what I knew and believed."
In 2002, he was discovered by an underground hip-hop collective and has been going strong ever since. In 2011, Prop signed with Humble Beast Record Label; he is described as a poet, rapper, artist and political activist. Prop released Art Ambidextrous in 2011, Excellent a year later, Crimson Cord in 2014.
As his journey as a rapper began, Prop made sure that he did not rap for the acceptance of others; he never felt the need to respond to those who had harsh opinions about the rap industry. Instead, he rapped simply because it was an outpouring of his heart.
Interestingly, he shares that his biggest critics are not non-believers but believers. "Most backlash I get is from other Christians—mostly very conservative Christian would say I'm too preoccupied with race and justice. My heart actually breaks for those that can't see that both are Gospel issues," he says.
Hopes for his latest album
 On his recently released album, Prop says, "Crooked is about all of us."
"The record is about a crooked person, with crooked desires, inside a crooked system, hoping for the day the crooked is made straight."
In it, Prop weaves together his own personal struggle over the past few years with all the idols Christians and non-Christians experience daily. He is honest about his own failings, revealing that he struggles with the same challenges other Christians face. "Pride, lust, comparison, self-righteousness. I can't say I've overcome them. I'm constantly confessing my weakness and dependency."
The songs on Crooked tell the story of the world we live in, the people we truly are, and how much grace God freely gives us. Prop raps about issues that many young Christians face today while living in a crooked world.
Prop hopes everyone can relate to his album. In one of his songs, Olympian, he illustrates the heartbreaking realities of this life—that hard things will happen in this crooked world, but we have a perfect God who is constantly perfecting our purpose. Through his lyrics, he urges listeners to not lose heart while fighting against injustice, fighting for peace, and standing up for Jesus.
For Prop, rapping is so much more than just a creative expression. His overall goal is to preach the gospel and remind Christians that we are all image bearers of Christ. "I make music out of an outpouring of my heart. And evangelism is again a part of my life."
Click here to download Prop's latest album Crooked.
https://ymi.today/wp-content/uploads/2017/09/Propaganda-Music-is-an-Outpouring-of-My-Heart3.jpg
613
1024
Contributor
https://ymi.today/wp-content/uploads/2017/05/ymi-logo-black-3.png
Contributor
2017-09-08 10:00:24
2017-09-07 10:02:59
Propaganda: Music is an Outpouring of My Heart