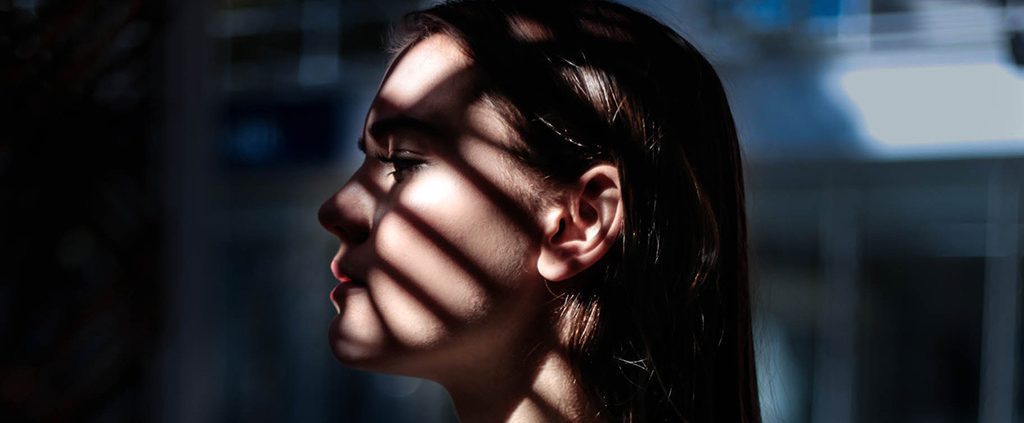 Written By Emily Razzi, USA
In my brief 22 years of living, I have known brokenness in too many ways: sexual abuse, anxiety, depression, bullying, anorexia, and suicidal thoughts. Some of it was inflicted on me, some self-inflicted and some of it was a result of not living in line with the Word of God and understanding the Father's abundant love.
Centuries ago, in a garden, man was deceived by one lie from the serpent: God isn't who He says He is. Once the lie was believed, disobedience came into the picture. Eventually, shame wrapped us in a garment of fig leaves, breaking our relationship with the One who gave us our very breath.
But in that heart wrenching and incredibly frustrating story, God still brought forth beauty, by showing us His redemptive love and giving us glimpses of goodness and beauty in this world. I love the beauty of His creation. The artistic side of me adores being outside, enjoying nature and looking for ways to create. This is one of the many ways I see myself "made in His image". I love taking leaves, pine cones, sticks, flowers—you name it—and turning them into beautiful crafts.
I remember hearing the crunch beneath my feet last fall as I walked on broken leaves. Some leaves had holes from the effects of nature, whereas others were stepped on, torn apart, and left in the dust. Brokenness is to be expected in a sinful world. People are broken and remain so when they do not come to God and trust Him to create beauty.
Looking down, I longed to bring beauty out of that lifeless foliage. I think that's how God sees us. He sees possibility and hope in a way that only He can. He sees beauty emerging from every gaping hole and frayed edge that we desperately try to hide. This is a beauty that He desires for us and delights in giving to us—but first, we must be willing.
The past catches up
The same fall I trekked through these broken leaves, my past of being sexually abused was brought back through nightmares. I started having flashbacks. Lies surrounded me and grew louder each day. "It's your fault. You are disgusting. You'll never be good enough." The darkness filled my heart, even though I wasn't even at fault; I was the victim. I knew there was another layer to this that I needed to deal with. So I left my bible college and headed back home to receive help for my trauma from the sexual abuse.
How do we see beauty and hope in such tragedy, especially in one that occurs through no fault of your own? And more importantly, how do you run to a Father when you feel He could have, but didn't, save you in your hour of affliction?
The first time I understood the hope in this tragedy was through a common form of psychotherapy used to help people unpack their abuse encounter called Eye Movement Desensitization and Reprocessing (EMDR). My therapist at the time used that technique with me, intertwined with inner healing.
We asked the Holy Spirit to come and bring me back to the memory and to show me where God was during the act. A vision of the Spirit of God holding me and crying with me came to mind and at that moment, I knew that God had never left me. His Word stands true when He says I will never leave you nor forsake you.
I also came to understand how even the truth of being a victim can become an unhealthy lifestyle. Victimization was so comfortable for me, it was like a warm blanket on a cool autumn day. Yes, what happened to me was cruel and unjust, but the Father never called us to a victim lifestyle. That pain and trauma was taken from you and me and nailed to the cross so that we don't have to relive it over and over again. My prayer is that you'll choose to live in that victory instead of being bundled up in that heavy, tattered victim blanket. Cast it aside, step outside and smell the fresh air that is His victory over sin and death.
As humans, we think beauty is only found when the broken season is over, like the rainbow at the end of the storm. And although that may be true at times, it's not always the case. I found beauty in grieving my tragedy of being abused. This summer, my pastors took me to a conference where we prayed for deliverance specifically from the lies that were rooted in my abuse. At the end of the prayer, the person leading me through asked the Holy Spirit to show me where He was in that situation and where He was bringing me now.
I saw the Father literally breaking down the four walls of the room I was abused in and turning it into a beautiful garden. The Father was holding me at the very age I was abused at and singing over me, "Baby it's okay, you're safe here with me, no one can touch you now, I am doing a new thing. I am clothing you in my love you are safe here with me." I'll never forget it. The Father knows His children. He knows exactly what speaks to their aching hearts, and in that moment, He knew I needed the safety of my favorite place—the outdoors, a garden enveloped by His love.
Going through these life-changing encounters with the Father made me realize that we are wrapped in the Father's embrace and presence wherever we go. This has brought me to a deeper understanding of His love and has helped me whenever my flesh wants to believe the lies. I now see every little act as a sign of His wondrous love for us: from the light beaming in from the window to wake me up, to the prompting of the Holy Spirit during prayer and worship. His beauty is all around us.
https://ymi.today/wp-content/uploads/2017/09/Finding-Beauty-in-My-Tragedy.jpg
613
1024
Contributor
https://ymi.today/wp-content/uploads/2017/05/ymi-logo-black-3.png
Contributor
2017-09-28 10:00:02
2017-09-25 15:04:14
Finding Beauty in My Tragedy