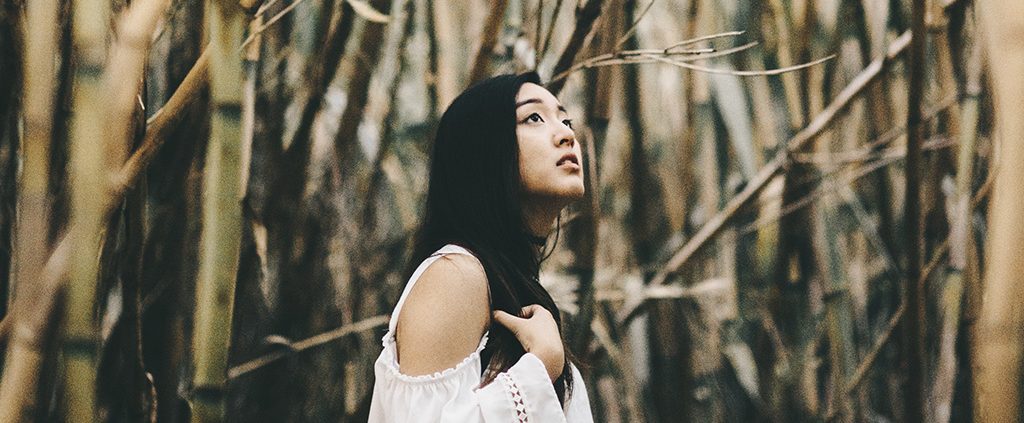 Written By Jacelyn C, Singapore
"Useless." "Stupid." "Good-for-nothing." These are words and phrases some of us may identify with. Even though I know that I am a child of God, there are times I still label myself with these words.
I've always struggled with viewing myself as someone who is fearfully and wonderfully made by God. When I look at myself, I am reminded that I can never be like my friends. Compared to my fashionably dressed peers, I dress and look like a prepubescent child. And with my sub-par grades, it never fails to amaze me how I managed to scrape through Singapore's grueling education system.
As I began university, my fears were amplified. Will I be able to make friends? Will anyone accept me for who I am? Will I be able to cope with the academic rigor of university? I shared with one of my close friends that I was fearful and anxious about starting university, and we had a meaningful talk.
But instead of being thankful for the friendship we shared, I found myself doubting if my friend really cared about me as I lay on my bed that night. I am so stupid and ugly. I do not deserve her love and attention.
I regretted being honest and vulnerable with her. What if she didn't really want to meet me in the first place but was just too polite to turn me down? I was so afraid that she would reject me, thinking that I'm a loser. What if she makes better friends in university and decides that she no longer wants to be my friend?
I struggle to see why others would befriend and want to hang out with me. It's not like I have a good fashion sense and can provide tips in that aspect. My grades are not stellar, so I am not a useful friend to seek academic advice from. Such insecure thoughts filled my mind that night.
I tossed and turned, struggling to fall asleep. Eventually, I gave up; I needed to occupy my mind with something. My Bible study homework seemed like a pretty good idea since I was lagging behind.
The passage that day was Ephesians 3:14-21, and it spoke of God's love—that Christ did not come just for the Jews but also for the Gentiles. His love was for all, whether Jew or Gentile.
When I read it, it immediately struck me: I am loved. It's not that I didn't know that Jesus died on the cross for my sins. However, this reminder from God to me—a broken, insecure and crying young adult—was so timely and encouraging.
Here are three fundamental but important truths about God's love that I was reminded of:
1. His love for me is immeasurable
In Ephesians 3:18-19, Paul describes God's love as one that surpasses knowledge and is wide, long, high, and deep. It shows how great His love for us is, and that it is difficult to quantify. In fact, God's love for us is immeasurable.
Even as I struggle with loving myself and believing that I am enough, reading about God's immeasurable love for me reminds me that He still loves me as I am.
2. He loves me enough to send His Son to die for me
In fact, God loves us so much that He didn't want us to perish eternally. He gave up His Son to endure and resist temptations and, ultimately, suffer painful crucifixion just to restore our relationship with Him (John 3:16).
To think of how the Creator of everything still yearns and cares for us! I do not know a greater love than this.
3. I can now love others with His love
As we understand how the Lord loves each and every one of us, we're called to reflect the same love to those around us.
1 John 4:7-8 reminds us that God is love, and tells us that only those who love others are born of God and know God.
Being in fellowship with fellow brothers and sisters in Christ further helps us to experience God's love, and gives us opportunities to practice loving others, even when it is tough.
It dawned on me that friendships are perfect opportunities for us to reflect the unconditional love Christ has shown us, and to be recipients of unconditional love from people around us.
I was very encouraged by these truths and they helped me to see His love for me even in my weakness. Although my fragile self-esteem might be seen as a weakness, I know for certain that God's grace is sufficient for me, for His power is made perfect in my weakness (2 Corinthians 12:9). God will help me to see that in His eyes, I am enough.
I do not need to be perfect; I don't need to be like someone else. Even before I was born with all my flaws, God had already loved and accepted me for all that I am. My only response is to be thankful and to live out a life that pleases Him.
https://ymi.today/wp-content/uploads/2017/08/I-am-Loved-Really.jpg
613
1024
Contributor
https://ymi.today/wp-content/uploads/2017/05/ymi-logo-black-3.png
Contributor
2017-08-21 12:00:20
2017-08-21 11:37:01
I am Loved, Really?