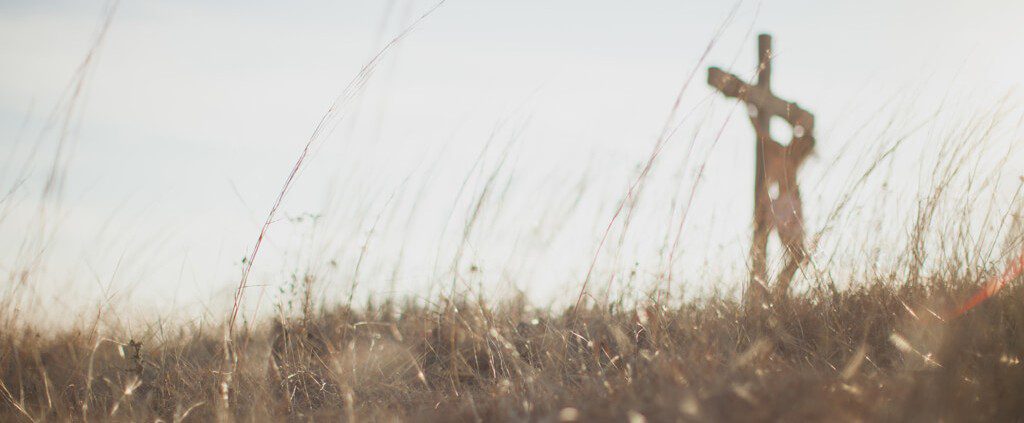 April 15, 2017
READ: Isaiah 53:9–12
He poured out his life unto death. Isaiah 53:12
Our daughter burst into tears as we waved goodbye to my parents. After visiting us in England, they were starting their long journey back to their home in the US. "I don't want them to go," she said. As I comforted her, my husband remarked, "I'm afraid that's the price of love."
We might feel the pain of being separated from loved ones, but Jesus felt the ultimate separation when He paid the price of love on the cross. He, who was both human and God, fulfilled Isaiah's prophecy 700 years after Isaiah gave it when He "bore the sin of many" (Isa. 53:12). In this chapter we see rich pointers to Jesus being the suffering Servant, such as when He was "pierced for our transgressions" (v. 5), which happened when He was nailed to the cross and when one of the soldiers pierced His side (John 19:34), and that "by his wounds we are healed" (Isa. 53:5).
Because of love, Jesus came to earth and was born a baby. Because of love, He received the abuse of the teachers of the law, the crowds, and the soldiers. Because of love, He suffered and died to be the perfect sacrifice, standing in our place before the Father. We live because of love.
— Amy Boucher Pye
Lord Jesus Christ, the Lamb of God who takes away our sins, have mercy on us, and help us to extend mercy and love to others. Show us how we might share Your love with others today.
Jesus was the perfect sacrifice who died to give us life.
Source: Our Daily Bread
https://ymi.today/wp-content/uploads/2017/04/ODB_150417.jpg
613
1024
YMI
https://ymi.today/wp-content/uploads/2017/05/ymi-logo-black-3.png
YMI
2017-04-15 00:00:00
2017-03-21 10:44:33
ODB: The Price of Love