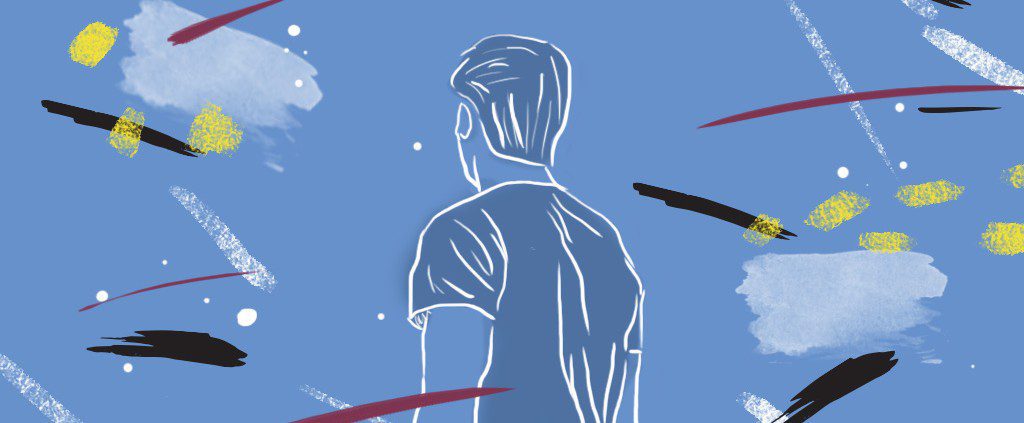 It was past midnight. I was with the guy I had liked for more than a year. We had just left a gay bar and, for some reason, started to talk about Christianity and homosexuality.
We were both Christians, but he and I held different views on this matter. He believed that it was not compatible with Christianity to act on gay desires, while I was convinced that God would bless same-sex relationships between Christians.
This wasn't the first time we had talked about this. Every time we broached this topic, we'd disagree sharply with each other. I'd argue that since being gay wasn't a choice, God surely would not forbid us from acting on what was natural to us. He'd contend that the Bible was very clear that homosexual behavior was sinful and not part of God's will.
In the thick of our disagreement that night, God planted this thought in my head: "Your belief that Christianity is compatible with homosexuality is based on the borrowed arguments of others who hold such convictions. Why don't you look into this matter for yourself and come to your own conclusions? Besides, if this is true, what do you have to lose?"
Until that moment, I'd been unreservedly gay-affirming. I was 13 when I realized I experienced gay desires. When I was 17, I went onto the Internet to find out what Christianity had to say about homosexuality. I came across and accepted many arguments that interpreted Scripture in a way that condoned the pursuit of gay desires in a loving relationship. So when I started to look for romantic love, I did just that—I sought a loving, committed, and monogamous gay relationship.
But when God prompted me to pursue the truth on homosexuality, I decided that I would conduct an intellectually honest inquiry. So, from 2008 onwards, I began to look at arguments on why homosexuality wasn't aligned with God's will, even though I didn't agree with them at that point. I also figured that I ought not to get into a gay relationship as well, since that would compromise the integrity of my quest.
Over the next seven years, even as I examined arguments in favor of the traditional reading of Scripture on homosexuality, I remained largely gay-affirming and was actively looking for a gay relationship. In spite of that, God led me on a journey in which He showed me His heart on the matter and the beauty of His design for my sexuality.
Discovering Loopholes
As I re-examined the arguments that said Scripture permitted loving gay relationships, I found that they weren't as convincing as I had initially thought when I first came across them. I discovered many loopholes in those claims. Besides being built on presuppositions that remained to be tested, there were leaps of logic that begged further questions, and the isolation of biblical verses from their proper context.
The more I read, the more I realized these arguments were not watertight and the more I started to ask questions such as: If homosexuality is so good, why did God forbid homosexual behavior so consistently all throughout the Bible, in the Old and New Testaments? Why did He not clearly hold up committed gay relationships as something to be aspired toward, just as He did with committed heterosexual marriages? If gay relationships are part of God's will, why couldn't He have made gay people with sexual parts that complemented each other? What am I to do if it's indeed wrong to act on my gay desires, even if it's out of love? How else would I find love?
At the heart of my grappling, I had to address core questions of surrender and trust: Am I just holding on tightly to my own views out of fear or pride? Am I really open to seeking out and believing what God has to say about homosexuality? If His will is indeed different from mine, am I willing to trust Him to provide for me in His ways?
The Beauty of God's Design for Marriage
As I began to move away from gay-affirming theology, God used numerous occasions to solidify the conviction in my heart that homosexuality was not aligned to His will. One of these decisive moments was when He opened my eyes to the beautiful design of heterosexual marriage.
By this point, God had already led me to understand how the key differences between men and women led to a harmonious complementarity between the two sexes. So when He showed me that human marriage between a man and a woman was a powerful, compelling picture of the divine, complementary marriage between Jesus and the Church, it made sense to me.
I learned that marriage is meant to be a beautiful, lasting, and holy covenant in which the husband lays down his life for his wife—just as Christ sacrificially laid Himself down for the Church, His Bride—and the wife submits to her husband's loving headship—just as the Church is called to pour herself out in willing submission to Christ, her Bridegroom and Head (Ephesians 5:22-33).
I saw that the Word of God consistently referred to Jesus as the Bridegroom (male) (Mark 2:19-20, John 3:29) and the Church as His Bride (female) (Matthew 25:1-13, Revelation 21:2; 9-10), and that the consummation of history was described as the Wedding Feast of the Lamb of God (Revelation 19:9). This sealed the conviction in my heart that God has created us male and female for very good reasons (Genesis 5:2). One of them is that He intends for marriage to be a union between a man and a woman so that the marital covenant can be lived out as a profound sacrament that embodies and expresses to the world the way Jesus loves the Church and the way the Church loves Jesus.
I remember having tears in my eyes when I learned this truth that day. Firstly, I was very moved by the beauty of God's design for marriage and how it displayed the glory of Jesus' covenantal love with His Church. Secondly, I knew that this truth meant that acting on my gay desires did not glorify God and it demanded a reorientation of my life.  
Understanding the Underlying Issues
That was how God convinced me on the theological and intellectual fronts. What He did next was to address my emotional concerns.
Throughout my gay-affirming years, I had firmly believed that being gay was a natural part of who I was and that I was born gay. Then God helped me to become aware of the issues that likely led to me having same-sex attraction.
The Lord showed me that all my life, I'd longed for my father to give me more attention, affirmation, and affection. Though my father did the best he could and I'm thankful for him, he could only give me the kind of love he had received from his own father. There were also other reasons why I didn't perceive and receive his love very well when I was growing up.
In primary school, I constantly wished that someone would show me the ropes and how to be a guy. And throughout my secondary school years, I struggled with not fitting in with the rest of the boys in my class. I neither felt secure in my identity as a boy nor did I feel like I belonged with the guys.
I'm now aware that it was not a coincidence that it was also in secondary school that I started to have crushes on my male classmates. My longing for the attention and affection of my father, coupled with my desire to have for myself the masculine traits of other guys, turned into a romantic longing to have the attention and affection of desirable guys. It became what I began to experience as same-sex attraction.
When God surfaced these underlying issues, He led me to understand that my same-sex desires was not a natural, innate part of who I was. Rather, it was a symptom of deeper issues I needed to address.
I realized then that the way forward was not to keep looking for a gay relationship to try to meet these needs, but rather, to meet these needs in healthy ways—in the ways that they should be met. I also needed to seek healing for these wounds, so that God could build up in me what had been lacking for years.
As I came across the life stories of others with same-sex desires, the issues they faced were similar to the ones I dealt with. And I knew that if I were to act on my gay desires with someone else, I would not only be deepening my own wounds, but I'd also have a hand in deepening the wounds of my romantic or sexual partner. It's like two people feeding each other sand in an attempt to sate their hunger, when their real need is for food that truly nourishes and satisfies. Not only does the sand not fill their hunger, it'd further bring ill health to their bodies, and misdirect and ruin their actual appetites for food.
A Life-changing Journey
Needless to say, those seven years of searching and researching were life-changing. Although I started out being gay-affirming and had no interest whatsoever in changing my stand on homosexuality, the Holy Spirit planted and deepened the conviction in my heart over the years about God's wonderful design for my sexuality.
Though my heart was often unwilling to accept what I had read, I found myself gradually giving intellectual assent to what was written and, eventually, realizing that these words were true because there was a deep witness in my spirit. The Bible says that the Holy Spirit is "the Spirit of truth [who] leads [us] into all truth" (John 16:13).
That night, when God challenged me to look into this matter, He asked me, "If this is true, what do you have to lose?" Well, I lost my right to hold on to what I would prefer to be true and a way of living for myself that would have felt so much easier. But I gained a deeper trust in God, knowing that because He is who He says He is, His loving and righteous ways are much better than mine. And I gained a way of dying to myself that led to God's truth, healing, and abundant life—to true, lasting happiness (John 12:24-26).
So today, even though I still experience same-sex attraction, I'm no longer pursuing gay relationships because I want to pursue a loving relationship with God, who first pursued and loved me.
https://ymi.today/wp-content/uploads/2017/03/Why-Im-Not-Pursuing-Gay-Relationships2.jpg
613
1024
Raphael Zhang
https://ymi.today/wp-content/uploads/2017/05/ymi-logo-black-3.png
Raphael Zhang
2017-03-14 10:00:29
2021-09-09 16:53:52
Why I'm Not Pursuing Gay Relationships Anymore