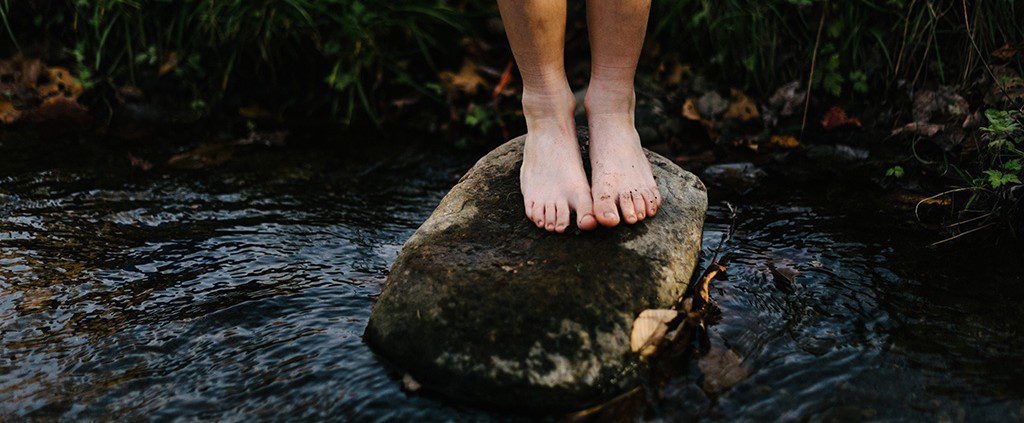 I blame it on the two cups of tea and one cup of coffee I had earlier that day. Though it was almost 2am, my mind was still active and raring to go.
I tossed and turned, growing increasingly frustrated. I just couldn't seem to fall asleep. My mind replayed the same prayer I had been reciting since 1am. "God, please help me sleep. Tomorrow is the first work day of 2017. Let it be a good start." Finally, after an hour or so, I drifted off to sleep.
The next time my eyes opened, an unfamiliar clock face configuration was staring back at me.
Confusion quickly gave way to panic: It was one hour past the usual time I woke up. On the very first workday of 2017, I was going to be late.
I jumped out of bed and quickly texted my boss to apologize and let him know that I had woken up late. To save some time, I took a cab. But the cab driver somehow ended up taking the wrong route—which prolonged my travel time and put both the driver and me in a foul mood for most of the journey.
By the time I reached office, I was a good 40 minutes late. Though my boss was completely understanding about what had happened, I was disappointed with myself. Getting to work on time had been one of my resolutions for 2017 and I had broken it on the very first workday in a spectacular way.
It sure wasn't how I wanted to start 2017.
I wasn't the only one to suffer a bumpy start to the year—some of my friends had even more dramatic stories than mine. One friend spent her New Year's Eve at work fighting fire—literally; a fire had broken out in one of her company's movie theaters due to an electrical fault. So while the rest of the world was counting down to the New Year, she was busy quelling angry members of the public. She only got home at 3am on New Year's Day.
Another friend suffered a severe asthma attack and had to be rushed to the hospital on New Year's Day. Thankfully, his condition is now under control and he's back to normal.
Two other friends told me how they had welcomed 2017 in tears—one because of the lack of a relationship, the other because of her relationship. For the former, the arrival of the New Year had reminded her of the reality that she might never get married, something which she had found overwhelming. The latter had gotten into a huge fight with her husband over a decision she had made without consulting him. Her eyes were still swollen when I saw her the next day.
Like me, none of them had expected their new year to start off on the wrong foot. Everyone wants a good start. Everyone wants his or her life to improve in the new year. And this usually translates into making resolutions or actively seeking ways to help us start the year well—whether it's physically, mentally, psychologically, emotionally and even spiritually.
But as my friends' and my experience showed, life doesn't always turn out the way we want. Things still break down and problems still plague us from all sides—even on New Year's Day. And even if we start the year well, there's no guarantee that resolutions won't be broken or we would end the year well.
In case it sounds like I'm making light of New Year resolutions and encouraging a defeatist outlook to life, I'm not. By all means, let's continue making resolutions with hope and optimism.
But my point is this: It doesn't matter how we start. We could start the year feeling completely jaded and ashamed because we failed to meet any of our resolutions last year, or we could be all fired up to make 2017 the most fruitful year of our lives.
As clichéd as this sounds, it's not the start but the end that matters (and I'm not referring to the end of 2017). As long as we have breath, let's not let disruptions, disappointments or even dates determine our outlook to life. So what if life doesn't deal us the cards we want? So what if our year started off poorly? So what if we have broken our New Year resolutions by the second week of the new year?
In the face of my repeated failures, I'm reminded that every day is a brand new day and God's compassions never fail—they are new every morning (Lamentations 3:22-23). Even if we've made terrible mistakes in the past, like the Apostle Paul, there's still time for us to turn from our ways and start afresh.
It could be as simple as setting the exact same New Year resolution as the year before. Or it could be seeking a community to help us get back on track after a particularly difficult period of our lives. Even if we have failed repeatedly before, it's okay. Even if our start didn't work out the way we wanted, it's fine. Let's not give in to despair. Get up and try again.
May we, like Paul, be able to say confidently by the end of our lives, "I have fought the good fight, I have finished the race, I have kept the faith." (2 Tim 4:7)
https://ymi.today/wp-content/uploads/2017/01/When-2017-Starts-Off-on-the-Wrong-Foot.jpg
613
1024
Joanna Hor
https://ymi.today/wp-content/uploads/2017/05/ymi-logo-black-3.png
Joanna Hor
2017-01-09 16:15:40
2018-06-20 14:21:04
When 2017 Starts Off on the Wrong Foot