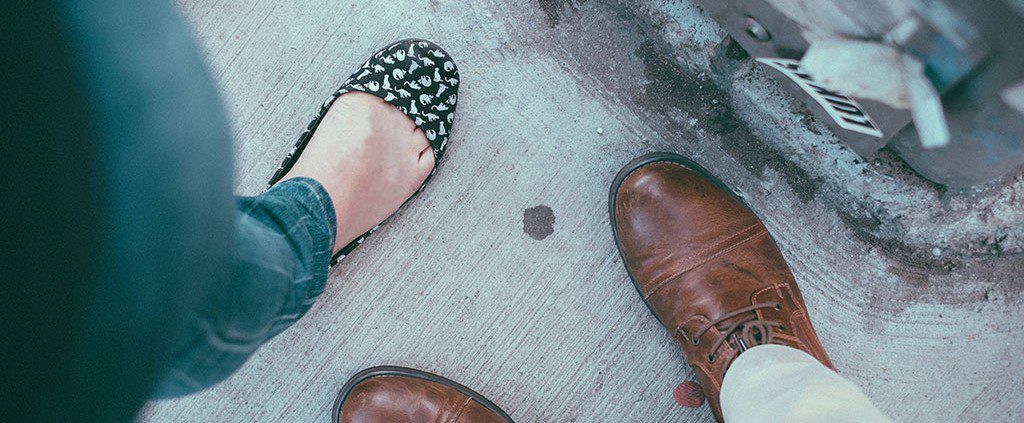 Written By Michelle Ting, Australia
I was 13 when I first fell in love. It was also the first time that I truly experienced God.
You might think that this is going to be a story about "puppy-love", since I mentioned that I was only 13. But bear with me. The Bible says, "Don't let anyone look down on you because you are young," (1 Timothy 4:12a); may my experience as a young teenage girl encourage you to follow God's will.
I grew up in a Christian family. When the rest of my family moved to Australia, I was the only one left staying in Malaysia with my grandparents. Jordan was the first guy that I actually thought I would want to spend the rest of my life with. He was four years older than me, and was in his last year of high school while I was in my first. We had known each other ever since we were young―he was my brother's best friend―but we did not grow close until I entered high school.
He was good-looking, funny, kind, and outgoing. He was also a basketball player (I was a huge basketball fan) and a Christian―though not very serious about his faith. By this point, you would have probably figured out that I was rather immature, both as a person and a Christian.
Jordan took care of me when I started high school. When I think back on it now, I don't really know why he did so. Maybe he was doing it for my brother's sake. Day after day, we spent most of our time together and grew a lot closer than I would ever have imagined possible. Jordan did everything he could just to make me happy: he gave me rides around town when I asked him to, sat with me during lunch breaks, comforted me when I missed my family, bought me food when I was hungry, helped me out when I got into trouble, and did other "cute" things which could cause people to think that we were dating. And I thought the same.
Jordan was a popular guy, and our "relationship" brought me happiness and popularity at school. Every girl looked at me with admiration. However, I was losing something far more important―my relationship with God. On the surface, I went to church every week with Jordan by my side, worshipping our Heavenly Father together. In reality, I was very distant from God. You could even say that Jordan and I went to church together just to spend time with each other, rather than with our Father. God did not leave me, however, but sent me a message by putting an end to our "relationship".
Though we never officially acknowledged that we were in a relationship, everything Jordan did made me and others feel like he was my boyfriend. When he suddenly started treating me like a stranger, it all fell apart. No more texts, no more hanging out over lunch breaks, no more rides . . . It took a "break-up" before I finally realized that Jordan and I never actually had a "relationship". I had relied on him for so long—even though he had never admitted to being my boyfriend.
I was hurt. I wondered how he could just leave me so suddenly. I cried for days. I broke my loved ones' hearts by taking out my anger on them. I blamed myself for being so stupid. I had no motivation for school; I just couldn't deal with my classmates asking why they didn't see my "boyfriend"―who wasn't really my boyfriend after all. I hated him for leaving.
Still, I did not seek God. The "relationship" had completely blinded me, and I ended up making a selfish decision to leave Malaysia to escape from it all.
Yet, indeed, "God is love" (1 John 4:8b). God knew the limits of what sorrow I could endure and sent me a messenger before I left for Australia—Mary, an older Christian woman, who spoke to me and encouraged me to obey God's plan. She told me that God already had plans for my life before I was born (Psalm 139:16), and that He would use all of this for good (Romans 8:28). Mary also asked me to believe in, and turn back to, God, so as to figure out what I had done wrong. I cried as I reflected on my life over the past six months.
Ashamed, I realized that I was not walking with God. My prayers were repetitive. I was not focusing during Sunday services. I didn't do my devotion. I didn't give a single area of my life to God. Jordan had become my god. Yet God had never left me.
In the early days after the break-up, I hated Jordan for what he had done. But as I spent time immersing myself in the Bible, I was reminded that "A new command I give you: Love one another. As I have loved you, so you must love one another. By this everyone will know that you are my disciples, if you love one another" (John 13:34-35). With God's help, I chose to forgive Jordan. Now, I am 15 and single, am working hard as a student, and am learning to live like Jesus Christ. I am trying to follow God's path in all that I do.
This story of mine may sound childish, but I hope that my experience can help you. Before you commit to a relationship, build a relationship with God first. He is the head of all things, and He will guide you through life. "You will keep in perfect peace those whose minds are steadfast, because they trust in you" (Isaiah 26:3).
Finally, remember that fame, happiness, and anything else in this world is nothing compared to the gift He has prepared for us―an eternity with Him. Focus on God, and whatever you do, consider whether or not it pleases Him. "So we fix our eyes not on what is seen, but on what is unseen, since what is seen is temporary, but what is unseen is eternal" (2 Corinthians 4:18).
https://ymi.today/wp-content/uploads/2016/10/Falling-in-Love-And-Out-of-it.jpg
613
1024
Contributor
https://ymi.today/wp-content/uploads/2017/05/ymi-logo-black-3.png
Contributor
2016-10-12 10:00:41
2016-10-12 10:30:52
Falling in Love . . . And Out of it