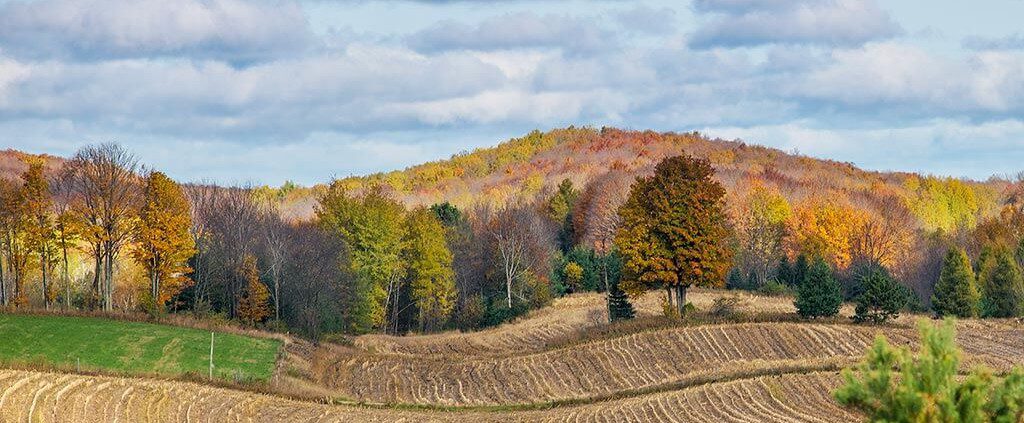 September 23, 2016
READ: Ecclesiastes 3:1-9
For everything there is a season, a time for every activity under heaven (v.1).
Poets have long used the seasons as metaphors for our lives. Spring is seen as a time of new beginnings and potential; summer is a time of growth and success; autumn is the harvest season when we reap the fruits of our labors; and winter is a time of endings and rest.
As the harvest season, autumn is a time of productivity—but also of completion and transition. Once the crop has been sent to market, a farmer rests and then plants something new. In this sense, the autumn metaphor has something powerful to ask us about our callings and careers: Is the work we're doing still productive? Is our ministry or project still bearing fruit? Has the season changed and is our work now complete? Is it time to transition to something new?
The writers of the Bible possessed a profound sense of life's seasons. Ecclesiastes describes there being a season to be born and to die, to mourn and to dance, to be quiet and to speak, among others (Ecclesiastes 3:1-9). God arranged a specific time for Sarah to conceive Isaac (Genesis 18:10). Esther was made queen for "such a time as this" (Esther 4:14). Jesus knew when His time had come and when it hadn't (John 2:4, 17:1). God has tasks for us to do and special seasons for us to do them in.
I once stayed in a job 2 years longer than I should have. The season had changed, but I wasn't moving with it. In comparison, a friend of mine recently left a ministry role in which he'd been very successful. But he sensed from God that his work there was done.
I like autumn. As summer's light dims and the leaves begin to fall, I like its reminder that with God there are seasons of productivity and harvest, but also of completion and transition.
—Sheridan Voysey
365-day plan: Matthew 27:1-10
MORE
Read Proverbs 16:9 and Psalm 31:15 to see how God is involved in the seasons of our lives.
NEXT
What season of life are you in right now? Where might God be nudging you to change or make a move?
https://ymi.today/wp-content/uploads/2016/09/ODJ_230916.jpg
613
1024
YMI
https://ymi.today/wp-content/uploads/2017/05/ymi-logo-black-3.png
YMI
2016-09-23 00:00:15
2016-08-25 11:07:04
ODJ: Autumn Moments