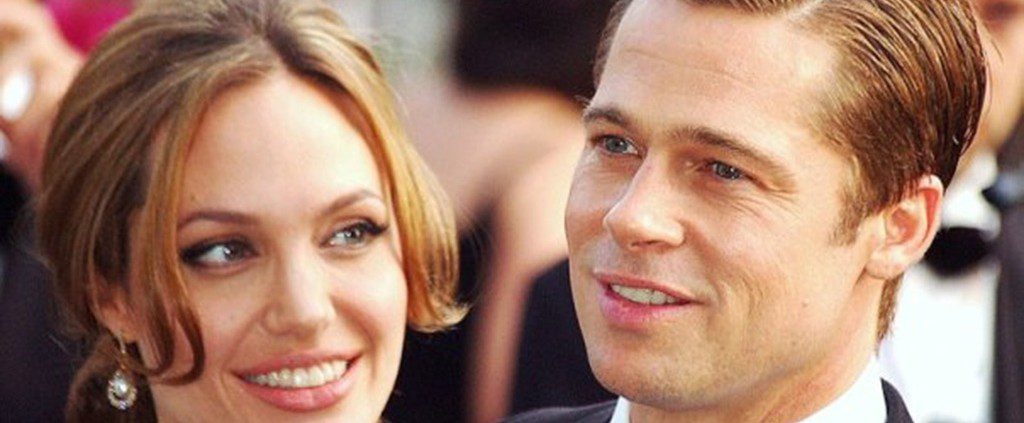 Or so that is what some news reports have been saying, after news emerged yesterday that Hollywood's golden couple, Angelina Jolie and Brad Pitt, are ending a two-year marriage—after 12 years and six children together.
According to documents obtained by various news agencies, A-lister actress and director Jolie is pulling the plug on her marriage to actor Brad Pitt because of "irreconcilable differences". Other news media suggest that Jolie's decision—which her attorney described vaguely as being made "for the health of the family"—could have been triggered by differences in parenting style or Pitt's anger problems and substance abuse issues.
Jolie has reportedly asked for custody of their six children and visitation rights to be granted to Pitt; she did not ask for spousal support. What about Pitt? Well, reports have noted that he is "very saddened" by the divorce and is most concerned about the "well-being of kids".
News of their split has sent shockwaves all over the world, with many expressing sadness over the end of Brangelina, as they have been dubbed by the media. But why should they? After all, if we're being honest, Hollywood marriages and divorces are, well, a dime a dozen.
Perhaps it's because for once, we believed that Brangelina would be different. Throughout their 12-year relationship, we've seen the couple's commitment to their professional work, humanitarian work, each other, and their children. As one Independent article put it, "Despite being astronomically wealthy and living thousands of miles away from the average Brit, Brangelina's relationship was perhaps the most aspirational of all – no tantrums, no screaming matches, no huge betrayals, just getting on with life, even with the stresses and strains of illness, operations and six children to boot." In short, they appeared to be the exemplary Hollywood couple.
That's probably why many millennials have been reacting to the news of Brangelina's divorce with the idea that "If they can't do it, no one can". And that's perhaps why many news outlets have chosen to accompany their headlines on the split with lines like "Love is officially dead" and "Love ends today".
But not everyone agrees. As Mashable's writer Martha Tesema writes, "Love is far from dead. It's very much alive, blossoming within the thousands of other high-profile power couples in the world we can look up to in awe."
Tesema is right on one thing—love is far from dead. The end of Brangelina does not mean that love has ceased to exist. As much as we are in awe of everything they've achieved, they're mere mortals—just like every one of us. They make mistakes. They fight. They break up.
But to take comfort in the fact that love continues to be "alive" because the marriages of other high-profile power couples are still thriving is downright naïve—and, may I add, foolish. If not for anything else, Brangelina's split should sound the alarm bells in our minds that nobody is immune to broken relationships. Regardless of whether we're the President of America or Britain's most well-known footballer, we're all fallible. By our own strength, we can never guarantee the constancy of our love for our partners—and vice versa.
Who then should we look to? It's obvious enough, isn't it?
Christ.
Love is far from dead—because of Christ. It's very much alive, blossoming within those who have received Christ's love.
So let's take heart, not in ourselves, but in the One whose love will never fail. Because He first loved us, we can keep on loving (1 John 4:19).
Photo credit: Filmstiftung via Foter.com / CC BY
https://ymi.today/wp-content/uploads/2016/09/bragelina-split-the-end-of-love.jpg
613
1024
Joanna Hor
https://ymi.today/wp-content/uploads/2017/05/ymi-logo-black-3.png
Joanna Hor
2016-09-21 15:55:11
2018-06-20 14:24:39
Brangelina split: The end of Love?