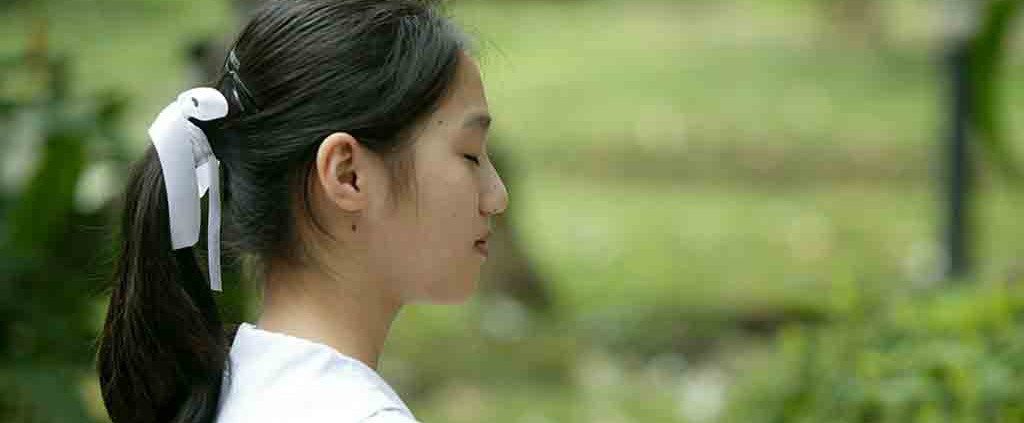 "Do you love God more than you love sugar?" A small voice in my head asked.
I wavered, and was struck by the fact that I actually hesitated.
We all have our coping mechanisms in times of stress and pressure. For some, it could be a can of beer or a sweat-inducing workout after a long day; for others, it could be watching back-to-back episodes of a drama series or mindlessly surfing the Internet. For me, it has been—and still is—sugar.
It was during one extremely stressful season in my first year of university that sweet treats became my go-to therapy. I began to crave anything with sugar, from jam-filled biscuits to chocolate-coated ice cream. After a long day of classes, all I wanted to do was to sink my teeth into a glazed pastry or fudge brownie, and zone out in sugary bliss. Comfort eating became a means of distraction from the daily grind, a way to destress—and an excuse to push my pile of assignments aside. The last thing I wanted to do was to read the Bible or to pray.
Without knowing it, sugary foods had become my god. A god I automatically turned to in time of need; a god in which I found momentary comfort; a god that had replaced my one and only true God. It was when I realized I couldn't answer that one simple question of whether I loved my heavenly Father more than sugar recently, that I knew that I needed to fast.
I began fasting from sugary foods right there and then for a month. During that period, I avoided all sugary treats, especially "trigger foods" that I'm particularly tempted to binge eat. This includes ice-cream with waffles (my favorite), cakes, cookies, pastries, chocolate . . . and the list goes on.
But day by day, I'm learning what it means to take hold of Christ's enabling power, and it is only by his strength and grace that empowers me to carry out my fast (Philippians 2:12-13). What this means is that I avoid the dessert counter at buffets, politely decline proffered sugary snacks, and excuse myself from the dinner table when the cake comes out.
1. Fasting reminds me of the need to repent.
Fasting refers to the abstinence from food for a certain period of time. In biblical times, repentance was often accompanied by fasting. The Bible records different types of fasting, and the accounts of people in both the Old and New Testaments who fasted, including Moses, David, Paul, and Jesus (but not because He needed to repent).
I chose to fast because I need to repent for worshipping another god: my sugary treats (Philippians 3:19). Fasting is an outward expression of my inward repentance. It is a means of humbling myself, and of consecrating myself before God. It isn't merely acknowledging I have sinned—as I have done many times before—but acting on it through a period of abstinence.
2. Fasting is a way of denying myself of worldly pleasures that have replaced the kingship of God in my life.
Initially, I started fasting to demonstrate to God and to myself that I truly wanted to seek Him above any sugary quick fix. Now, it has become a time of learning what it means to truly rely on Him in my time of need. I can no longer automatically turn to sweet treats, which I know would ultimately leave me emotionally and spiritually dissatisfied.
Make no mistake: in itself, eating is not a sin. But it can become a sin when it becomes a distraction, an addiction, or an idol. Though God gives us food for our nourishment and enjoyment, food can also take His place when we desire it more than our giver and sustainer Himself.
Over the past three weeks, I've found that fasting from sugary foods has helped me shift my spiritual disposition away from my mindless cravings, and towards Christ.
3. Fasting is a way to "taste and see that the Lord is good!" (Psalm 34:8)
American theologian John Piper writes, "Fasting is the hungry Christian handmaid of faith. Fasting is not a replacement for faith in Jesus. It is a servant of faith in Jesus.
"Fasting is a way of saying with our stomach and our whole body how much we need and want and trust Jesus. It is a way of saying that we are not going to be enslaved by food as the source of our satisfaction. We will use the renunciation of food from time to time to express that Jesus is better than food."
For me, fasting is a means to sharpen my desire and appetite for feasting upon God's ways and Word. It is a way to replace my excessive snacking on sweets with true spiritual nourishment. It is a means of crying out to God, "I want you God—more than the sugary treat in front of me, more than the moment of temporary satisfaction felt, more than the emotional craving fulfilled."
Meditate on Your Motivations
If you're struggling with a habitual sin, I encourage you to prayerfully consider fasting. At the same time, be careful of your motivations as you fast. The Bible tells us that our hearts are deceitful above all things (Jeremiah 17:9), so if it is not properly checked, fasting as a spiritual discipline can turn into a fleshly exercise of pride.
Fasting isn't a way to earn God's favor, to show off your willpower, nor to justify future sinning. Neither is it to punish yourself—something I personally have to be conscious about. Instead, fasting with a pure and sincere heart can be an earnest and humble expression of repenting, and honoring and glorifying God.
https://ymi.today/wp-content/uploads/2016/03/Why-Im-Fasting-for-the-First-Time.jpg
613
1024
Wendy Wong
https://ymi.today/wp-content/uploads/2017/05/ymi-logo-black-3.png
Wendy Wong
2016-03-21 10:00:13
2021-10-22 22:25:37
Why I'm Fasting for the First Time