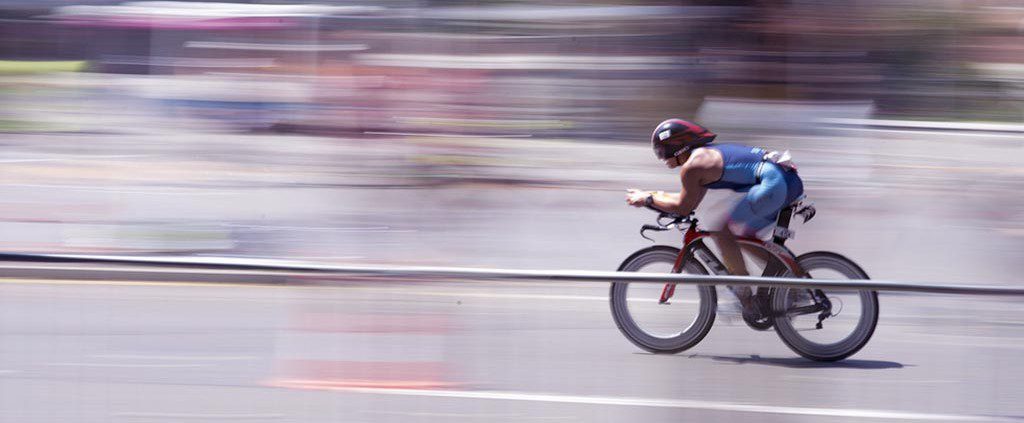 Swim 3.8 kilometers, cycle 180 kilometers, and run a 42.2 kilometer marathon—sounds insane? It is called an Ironman Triathlon. Some say it is one of the most gruelling endurance races.
Being a sedentary sportsman (think archery and pistol shooting) during my school days, I picked up triathlon recreationally while in university for better cardiovascular health benefits. As I reached the end of my National Service earlier this year, I decided to attempt the "Holy Grail" of triathlon, knowing I might not have the chance to attempt it again in future.
By God's grace, my employer granted me a period of part-time work as well as no-pay leave. I now spend up to 20 hours each week swimming, cycling, and running in preparation for the race next month.
Naturally, some friends have asked me, "Why put yourself through such pain? Why set yourself back financially and place your career on hold simply for a little pride?" While successfully completing an Ironman Triathlon will certainly be a nice achievement, to me, it is more than just for bragging rights. Triathlon is something God has placed in my life and allows me to enjoy. It is a means to stay healthy and upkeep my body, which is a "temple of the Holy Spirit" (1 Corinthians 6:19 ESV). In enjoying this wholesome passion He has given me, it is my expression of worship to God. It is also a period of physical and mental preparation for future difficult work God may have in store for me. On top of these, it is also a means by which I am helping two charities which God has prompted me to raise awareness and funds for. (More details can be read here: www.ayhmss.wix.com/ayhmss)
"For while bodily training is of some value, godliness is of value in every way, as it holds promise for the present life and also for the life to come."—1 Timothy 4:8
If my triathlon journey were purely about physical races, I would be missing out on so much. Thus far, it has also been a journey in faith. God has used it to teach me many lessons. I've learned to depend on Him even as I draw no income for half a year; learned that my strength and endurance comes not from myself but from Him in whom I live, move, and have my being (Acts 17:28); learned to recognize the presence and sovereignty of God in all I do; and I've also learned to do all things with the freedom that God gives us for His glory alone (1 Corinthians 10:31).
It is my prayer that we will see how God has created us uniquely through where He has placed us, what passions He has given us, and how He has skilled us. In all that we do (studies, work, hobbies, relationships, etc.), let us do so in obedience and worship for His glory!
"So whether you eat or drink or whatever you do, do it all for the glory of God."—1 Corinthians 10:31
Photo credit: Mark J Fox / Foter / Creative Commons Attribution-NonCommercial 2.0 Generic (CC BY-NC 2.0)
Written By Jaryl Kok for YMI
https://ymi.today/wp-content/uploads/2014/08/Why-i-decided-to-sign-up-for-ironman.jpg
613
1024
Contributor
https://ymi.today/wp-content/uploads/2017/05/ymi-logo-black-3.png
Contributor
2014-08-25 10:00:06
2020-02-24 16:51:07
Why I Signed Up for Ironman