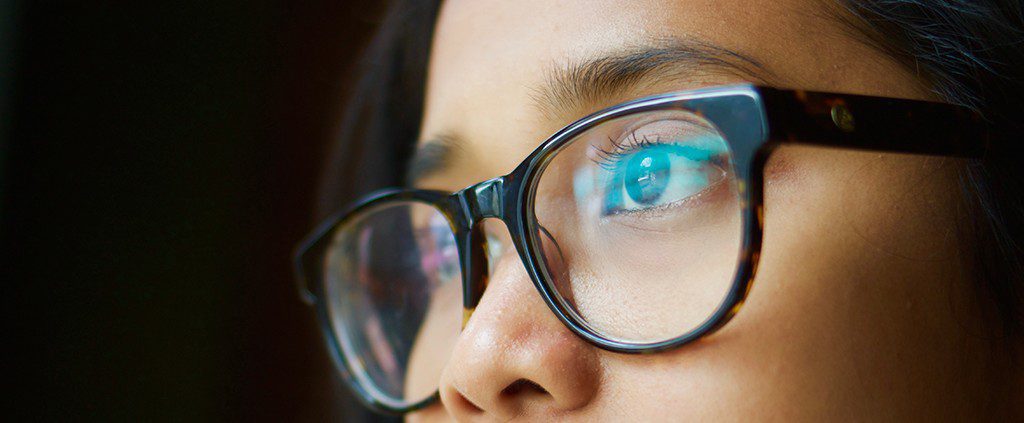 Written by Jie-Ying Wu, Taiwan, originally in Traditional Chinese
What comes to your mind when you think about the future?
For many, it holds a bright array of endless possibilities, great expectations, dreams to fulfill, and accomplishments to achieve. And many believe that they can make it promising by having the right means—money, academic qualifications, personal abilities, and so on. So they invest all their time and energy into building these up, in the hope of securing a better tomorrow. This pursuit seems reasonable enough.
But if you take a second look, you'll see, hidden behind this façade, the age-old danger of pride. This could affect our relationship with God and hold us back from living a life that reflects Christ in all we say and do.  
So how can we avoid developing this pride? Let me share some lessons I've learnt in trying to discover and shape my future.
1. Examine your motives; let everything be done out of love
Back in high school, I used my grades to measure my worth. When I did well, I felt really good about myself. When I didn't, I felt lousy and insignificant. I believed that it was only through achieving good results, could I guarantee a good future. This not only led to an unhealthy obsession with grades, but also made me become dismissive of classmates who struggled with their studies.
In university, I decided to study law, based on my strengths and my desire to have a stable future. But everything did not go according to plan. I struggled with my studies and as a result, started to lose interest. Campus activities didn't appeal to me, either. Slowly, my dreams started to fall apart.
One day, I reached the end of myself. Everything just seemed so meaningless, and there was a deep emptiness in my heart. That's when I decided to walk into a church to seek God's help. "What kind of future are You going to give me?" I asked Him. "What future do I have left?"
God did not give me an answer at the time. Instead, over the next two years, He gently broke down my pride and patiently taught me the importance of love. I was reminded of it in 1 Corinthians 13:1-3: "If I speak in the tongues of men or of angels, but do not have love, I am only a resounding gong or a clanging cymbal. If I have the gift of prophecy and can fathom all mysteries and all knowledge, and if I have a faith that can move mountains, but do not have love, I am nothing. If I give all I possess to the poor and give over my body to hardship that I may boast, but do not have love, I gain nothing."
These verses guided me in examining my motives as I sought God's direction for my future. I realized that no matter how gifted a person might be, everything that he does should be done on the basis of love. If he were to do it for any other reason, such as to show off, it would be empty and meaningless. I needed to learn to make love the basis of everything I did, so that my heart would grow to be filled with passion for God instead of for myself.
2. Surrender your will to God and allow Him to direct your future
After graduating from university, I tried to find a job related to my study. But God led me to a job as an assistant elementary school teacher. At first, I was extremely fearful about whether I could do the job. By God's loving grace, however, I managed to learn how to interact with children and even care for them. Over time, I grew to have a better understanding of myself as God gradually transformed my cold, detached heart into one that beat for Him and people. He even placed a burden in my heart for children, leading me to join the children's ministry in church.
Truly, God's ways are higher than our ways. We cannot fathom His plans, yet He delights in involving us in the process. When we are willing to walk according to His ways, our hearts will come to know what He has in store for us. Proverbs 3:5-6 says: Trust in the Lord with all your heart and lean not on your own understanding; in all your ways submit to him, and he will make your paths straight.
As you seek the future, it is highly tempting to take matters into your own hands and make your own plans instead of waiting on God and His plans. Can I encourage you to remember that we are God's workmanship, and that He alone knows which path is best for us? If we humbly seek Him and obey His will, we will be able to live as God intended us to live—walking in trust and obedience to Him.
3. Learn to look to the needs of others and not be solely focused on knowing your future
In the past, I set my eyes on fulfilling my own dreams, and as a result neglected and hurt people in the process.
The Bible teaches us in Philippians 2:3-4: "Do nothing out of selfish ambition or vain conceit. Rather, in humility value others above yourselves, not looking to your own interests but each of you to the interests of the others."
The truth of the matter is, the world does not revolve around us. Our future does not just involve us, but also people around us. Instead of being consumed with pursuing better prospects—which can sometimes lead to conflict with others—let us learn to lay aside our self-interests and serve others in humility.
Philippians 2:5-7 also says: "Your attitude should be the same as that of Christ Jesus: who, being in very nature God, did not consider equality with God something to be grasped, but made Himself nothing, taking the very nature of a servant, being made in human likeness."
When Jesus came to earth, He humbly took on the form of a servant and fulfilled the mission which God sent Him for—taking our place on the cross so that we might be reconciled to God and enjoy a personal relationship with Him once again. When we choose to follow in His footsteps, we will become more aware of others' needs and learn to love them as He loves them. For me, it has been a joyful process of learning to lay down my pride, to give, and to love others.
The future that God has in mind is more than just our future on this earth. He has eternity in mind and is thus more concerned with what's in our hearts than what is on the outside. Let us remember to keep this perspective when we examine our hearts and be guided by godly motives as we look forward to the future.
Whenever we feel drawn to the empty promises of this world, may we remember what Paul exhorted us in Romans 12:2: "Do not conform to the pattern of this world, but be transformed by the renewing of your mind. Then you will be able to test and approve what God's will is—his good, pleasing and perfect will."
https://ymi.today/wp-content/uploads/2016/03/3-Ways-to-Face-Your-Future.jpg
613
1024
Contributor
https://ymi.today/wp-content/uploads/2017/05/ymi-logo-black-3.png
Contributor
2016-03-30 10:00:40
2016-03-31 17:37:59
3 Ways to Face Your Future