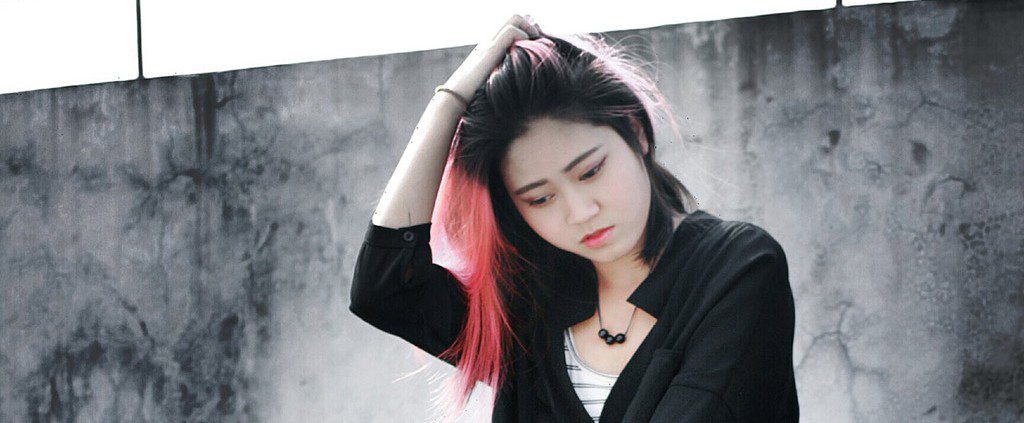 Written By Kelty Tjhin, Indonesia, originally in Bahasa Indonesia
Throughout my childhood and teenage years, I felt unloved by my mother—the person I was supposed to be the closest to. Instead of showing me love, she often scolded me and used words that hurt me deeply. For example, whenever I asked her to explain things, she would yell at me. And when I tried to share my problems with her, she would cut me off and tell me my problems didn't matter.
I could not understand why my mother did not love me the way my friend's mother loved her. If my friend got first place in class, her mother would praise her. When I came in first, my mother would credit my achievement to pure luck and tell me curtly that it would not happen again the next semester. And my friend's mother would speak gently and kindly to her, whereas my mother rarely did. She was the opposite—angry all the time. Over time, I grew bitter, not just towards my mom but also towards God.
In fact, I regretted being born. Sometimes, I felt that I was a mistake, and that my mom had never wanted me in the first place. I also yearned to have a tender and loving mom who would be supportive of everything I did.
One day, I met a school teacher from my high school. Through our conversation, I found out that we shared a similar childhood—her father was absent from her life and her mother raised her singlehandedly. In her case, however, her mother even abused her physically and emotionally, especially when she was having her mood swings. Because of all that she had been through, my teacher harbored hatred and bitterness towards her mother even after she passed on.
Later on, my teacher met one of her mother's best friends during a trip back to her hometown. The woman told her that her mother had always been proud of her and had praised her daughter all the time. It was then that my school teacher realized that her mother had always loved her; she just didn't know how to express herself.
My teacher then shared Jeremiah 1:5 with me. When the prophet was feeling powerless, God assured him: "Before I formed you in the womb I knew you, before you were born I set you apart; I appointed you as a prophet to the nations."
As I read the verse, my tears started to fall. I realized that the God who loves Jeremiah and had plans for his life was the same God who loved me and had plans for my life, even before I was born. Out of His love for me, He sent Jesus to die for me and take the punishment that I deserved as a sinner. At that point, for the first time in my life, I truly felt loved.
Gradually, God also brought me to the realization that contrary to what I believed, my mom actually loved me. When I left my hometown to study in Jakarta and started spending more time with God in prayer and worship, I started to see things from her perspective. My mom had to take care of me on her own after my dad walked out on us. Whenever she looked at me, she was reminded of what my dad did to her and the family. In spite of this, she always took care of me and never gave up on me. I also started to understand that her harsh treatment of me was a result of her own upbringing: she had been brought up the same way, and taught to receive and to give tough love.
I now know that my mom has always loved me, even though she is not able to express her love for me in the way I might have wished. I've learned to accept my mom as she is, just as God has accepted me just the way I am. I've stopped placing expectations on my mother, and instead, have started to take the initiative to show my love for her in simple ways, like doing what she expects me to do. I want to assure her that she is not alone, and that I love and accept her for who she is.
By the grace of God, my mother's attitude towards me has started to change. Now, she speaks softly instead of yelling at me. She also joins me for prayer and has even started sharing her heart with me. We've grown closer and our relationship has improved tremendously—all because of Jesus Christ. I know without a doubt that He has healed and restored my relationship with my mom.
Life will never be the same when we encounter God personally in His Word and come to realize His great love for us. We will no longer feel sorry for ourselves, and His Word will change the way we think and act. We will start to experience true joy and be able to love the people around us more.
https://ymi.today/wp-content/uploads/2016/02/Mom-Why-Dont-You-Love-Me-.jpg
613
1024
Contributor
https://ymi.today/wp-content/uploads/2017/05/ymi-logo-black-3.png
Contributor
2016-02-26 13:00:26
2016-02-26 12:55:15
Mom, why don't you love me?