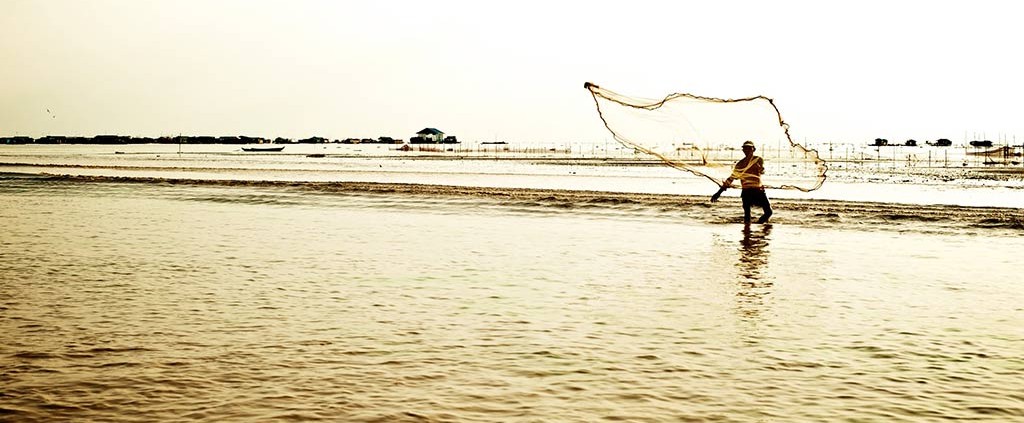 December 21, 2014
READ: Philippians 4:1-9
Don't worry about anything; instead, pray about everything (v.6).
Author and speaker Mary Lou Quinlan claims that her mother "inhaled a worry and exhaled a prayer." She says this because her mother had a habit of writing down prayer requests and keeping them in a special place—her "God Box". There was one rule related to these petitions. According to Mary, "If [anyone] ever worried about the request, Mum would say, 'If you think you can handle it better than God, it's coming out [of the box].' " This helped Mary and her family to let go of their concerns.

God wants us to release our fears and troubles into His hands (Matthew 11:28). If you're like me, this takes a bit of effort. Here's what usually happens. Firstly, I follow Paul's advice and discuss my concerns with God. He said, "Pray about everything. Tell God what you need, and thank Him" (Philippians 4:6). After praying, I take a breath and open my eyes, and the worry immediately returns. I have two choices—continue to worry or begin to pray.

If I worry again, I'm telling God that I'm not sure He's strong enough or willing to take care of the issue. I'm rewriting the Scripture that says, "Give all your worries and cares to God, for he cares about you" (1 Peter 5:7). If I worry, my version says: "Cling to your problems, because God is unconcerned with your life."

The truth is, God loves His children. His design for our lives doesn't include worry as a way to solve problems (Matthew 6:27). The discipline of prayer, however, can help us to see His power and remember His past provision for us. Committing our worries to Jesus can help us find peace when we're stressed. This peace "exceeds anything we can understand . . . [it will] guard [our] hearts and minds as [we] live in Christ Jesus" (Philippians 4:7). —Jennifer Benson Schuldt

365-day plan› James 3:1-12
MORE
Read Proverbs 12:25 to see what worry does to a person. Look up Luke 12:29-32 to learn why believers don't need to worry.
NEXT
How might constant worry affect a believer's testimony before unbelievers? Which comes more naturally to you—pray and worry or pray and release?
https://ymi.today/wp-content/uploads/2014/12/ODJ_2112141.jpg
613
1024
YMI
https://ymi.today/wp-content/uploads/2017/05/ymi-logo-black-3.png
YMI
2014-12-21 00:01:00
2014-12-23 10:49:56
ODJ: pray and release